Pixie is the most popular short haircut for women. Its poetic name is reminiscent of wood elves, fairies, and sprites. The cute, lively look of the pixie haircut is achieved through a unique technique that suggests cutting your hair shorter at the temples and nape of the neck, leaving longer curls at the crown.
Pixie is among the most low-maintenance haircuts. Depending on the occasion and your preferences, you can create completely different pixie styles, from sleek to rebellious funky hairstyles. The easiest way to style a pixie is to smoothen your tresses with a touch of wax, or lightly curl the tresses with gel for a chic, tousled touch. After that, make sure you define occasional feathers.
If your face is round, your pixie needs to have the volume at the top that will visually elongate your face and bring it closer to the ideal oval. Stylists recommend adding a tube to the crown to achieve the desired effect. Pixie is very perfect for thin hair. Whether you choose to cover your ears or reveal them, favor the asymmetry that miraculously "saves" round faces.
Pixie cuts for round faces
Pixie offers fantastic opportunities for variety. For a round face try a pixie with long asymmetrical bangs. They visually cut the width of your face and make it narrower. You can also try introducing some colorful curls or some local highlights to freshen up your style.
It is generally believed that pixie haircuts only flatter women who with long and somewhat angular faces with large pronounced features. Think Audrey Hepburn, Keira Knightley, Linda Evangelista, and Agyness Deyn. They all wore pixies in the past and have been copied by many girls worldwide.
But the good news is that round faces with soft features can also benefit from the pixie haircut. It often enhances the natural charm of such faces. Let's see some successful pictures of pixie hairstyles that are super trendy in 2022.
Mahagoni Brown Pixie Cut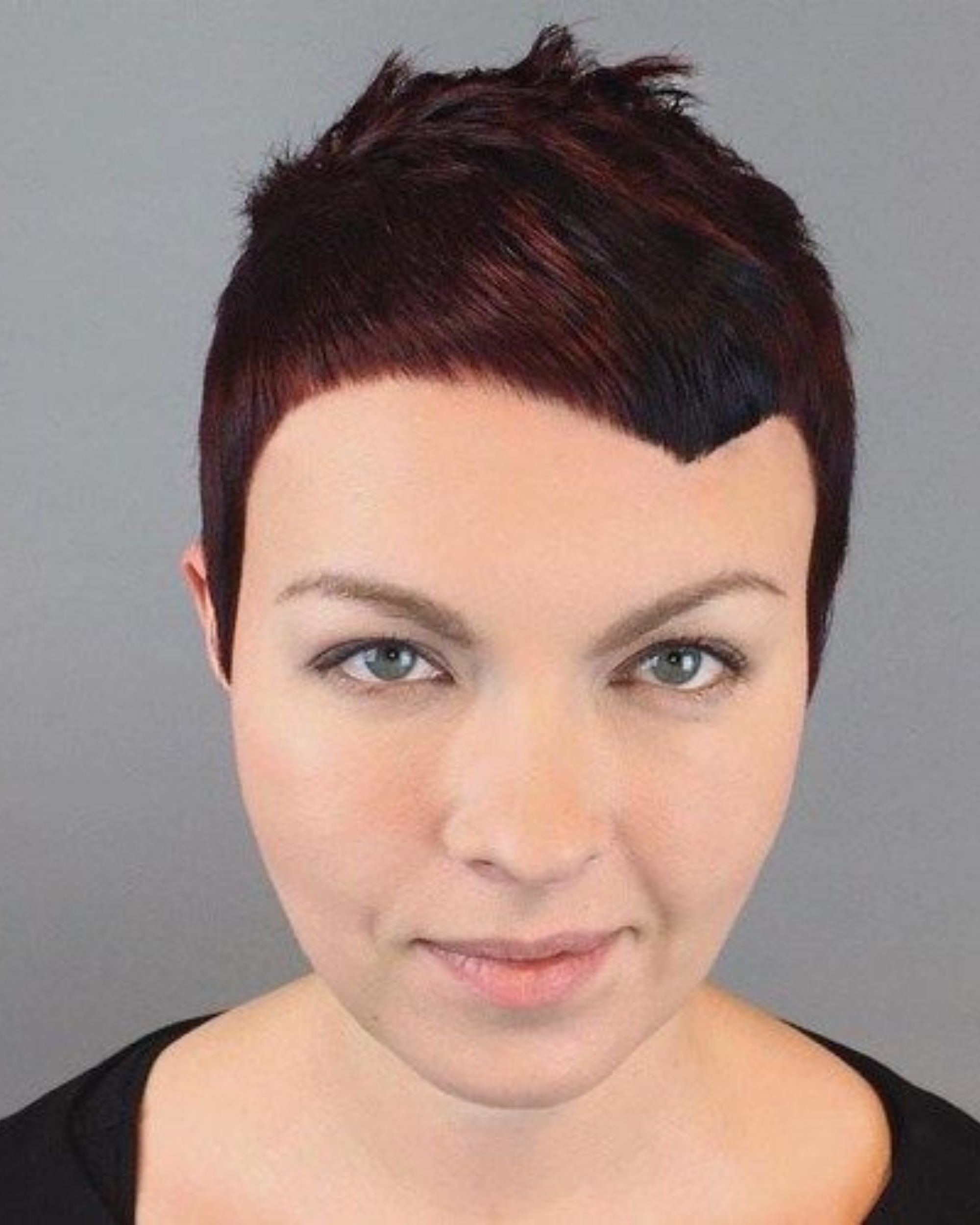 This cute cut has a super cool vibe. Their deep brown hair color is gorgeous with her skin tone and eyes. The interesting asymmetrical bangs with black lowlights are one of a kind. Also, there is a good mix of elegant and messy styling.
Urban chic cut for round face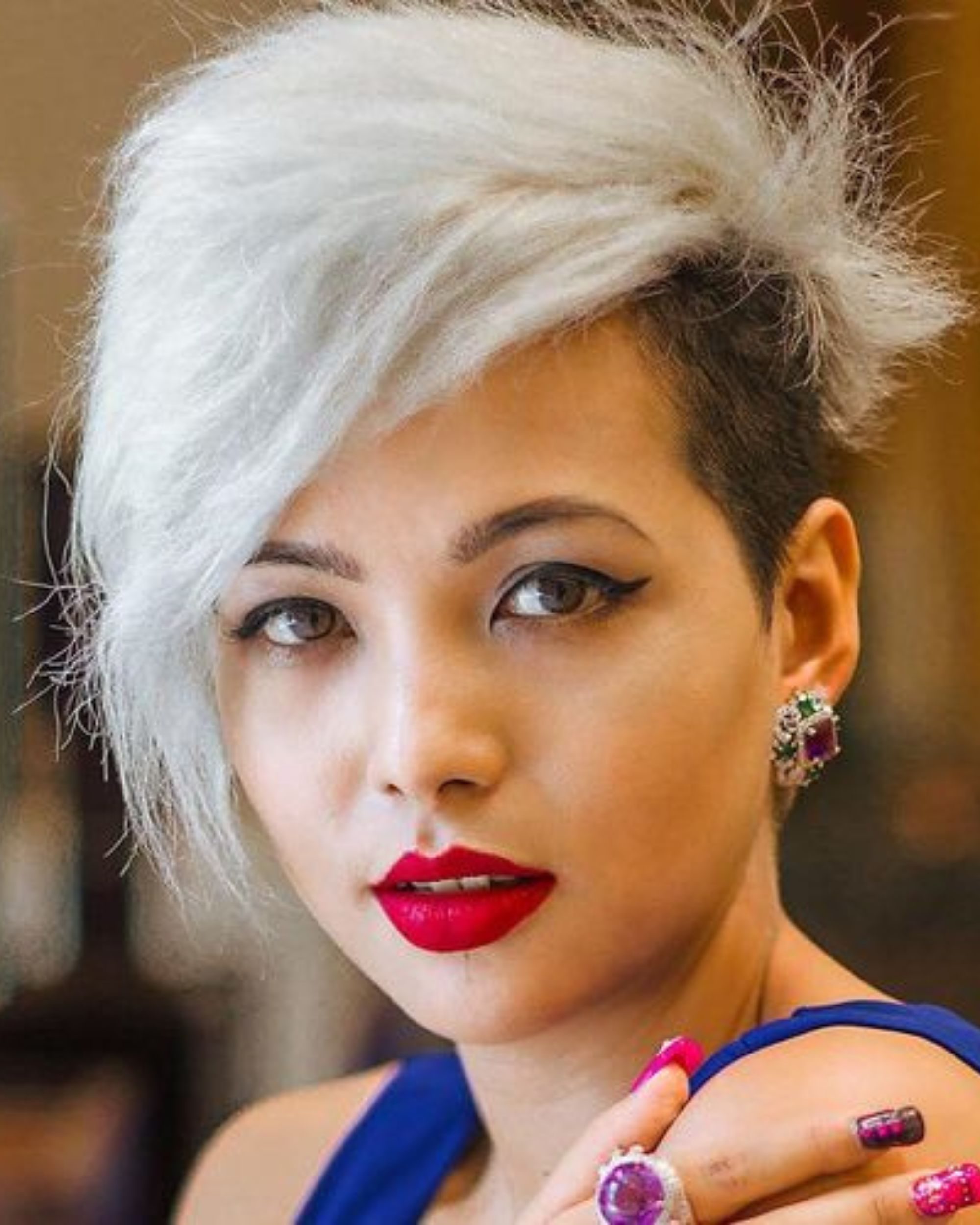 Pixie cuts for round faces can be as urban and modern as you dare. The trends of silver blonde hair and red lips are not going anywhere anytime soon. For an unexpected attitude, show off short contrasting sides with a deep side sweep.
Messy Pixie Cut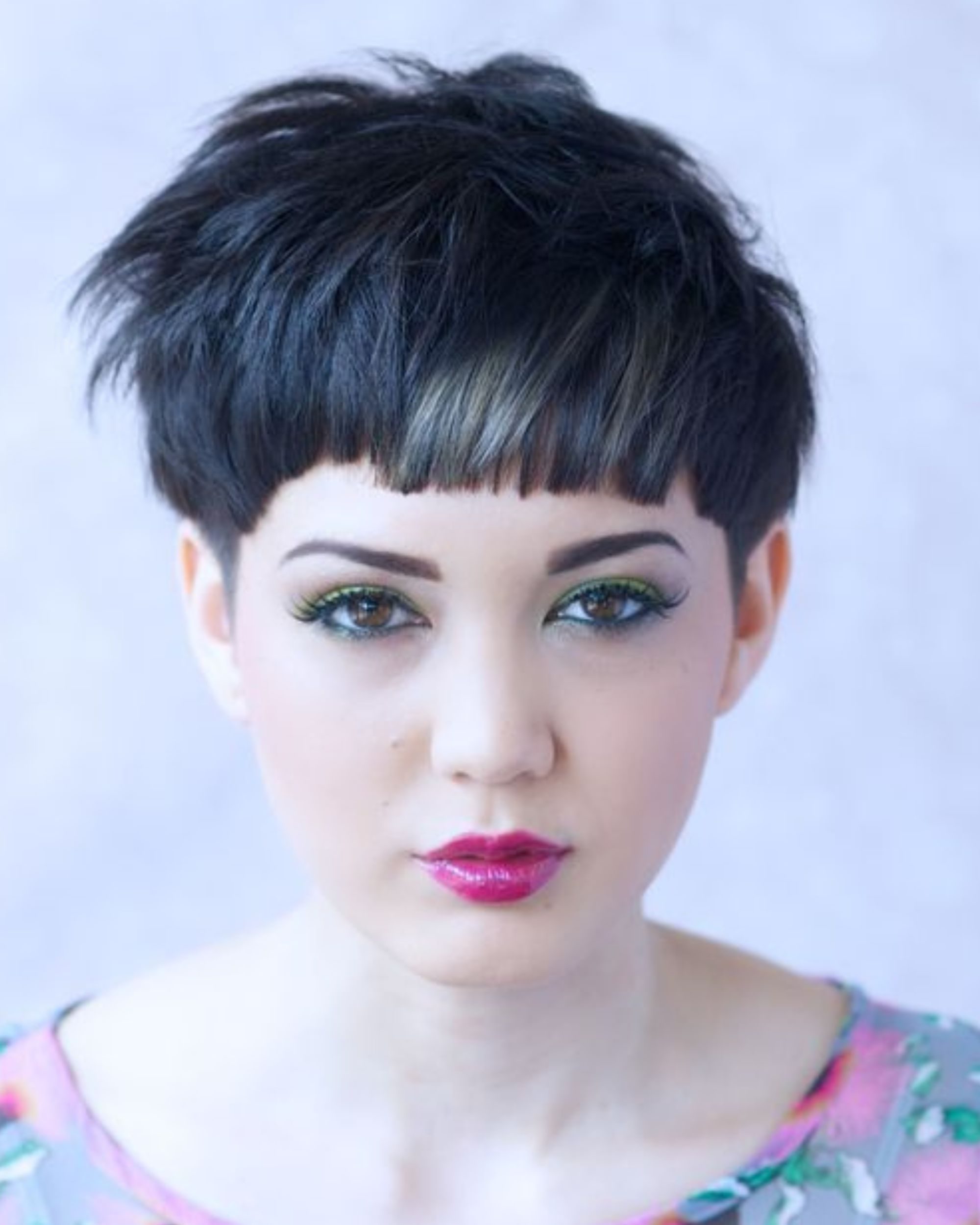 This is so adorable! Part pixie, part bowl cut, and the imperfect styling reveal a spunky personality. Ask your stylist for blunt-cut bangs, cute short sideburns, and longer hair that is layered on top. When hair is short, your face becomes the star, so experiment with fun, colorful makeup.
Forward Styled Pixie Cut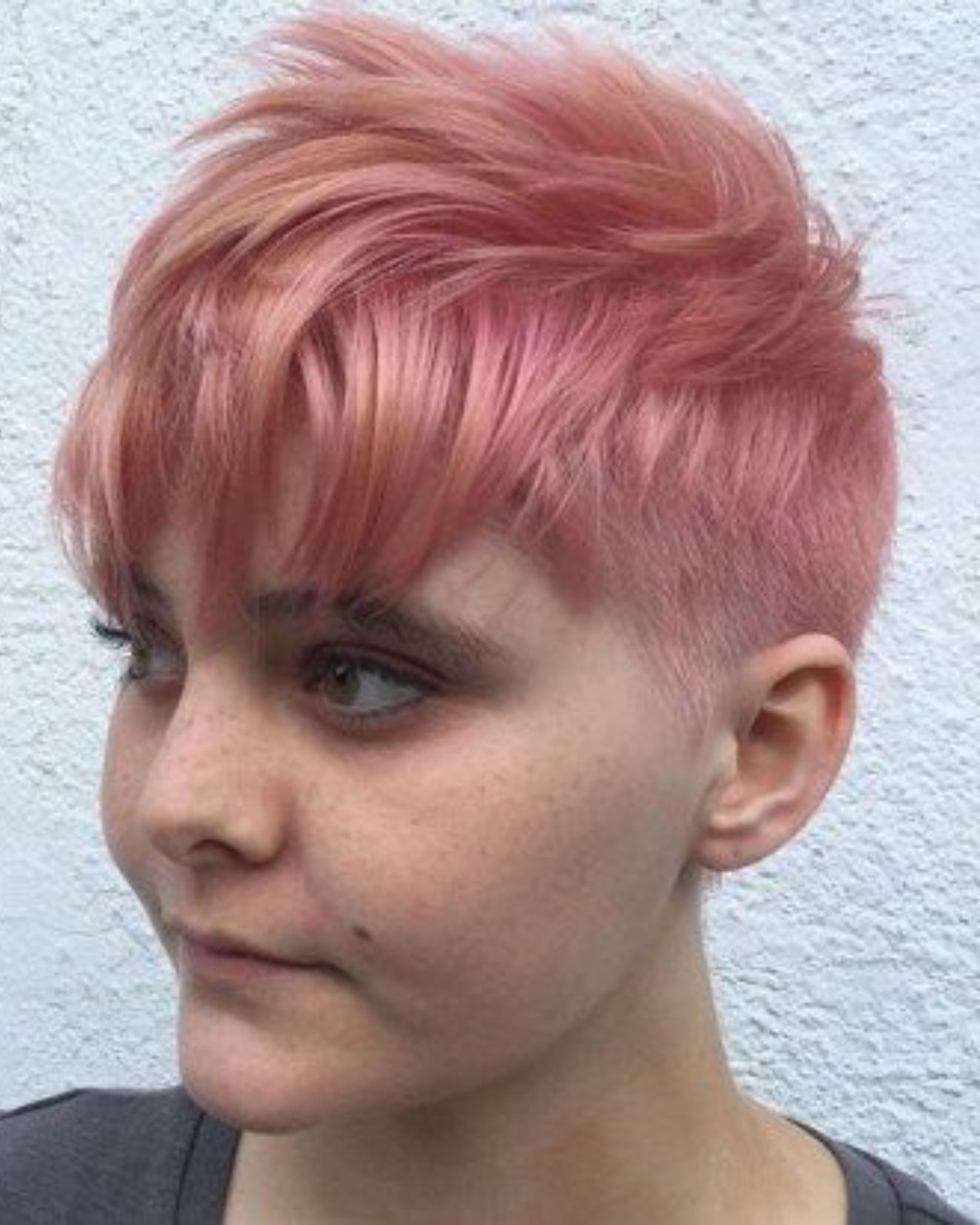 This pixie haircut for a round face is styled as best as possible. No seriously. Everything – from the piece-y bangs to the spiky top – is so on point. While this look includes tightly cropped sides, that's not entirely necessary (if you're afraid). You can keep the hair about half an inch long in the back.
Spiky Pixie for Round Face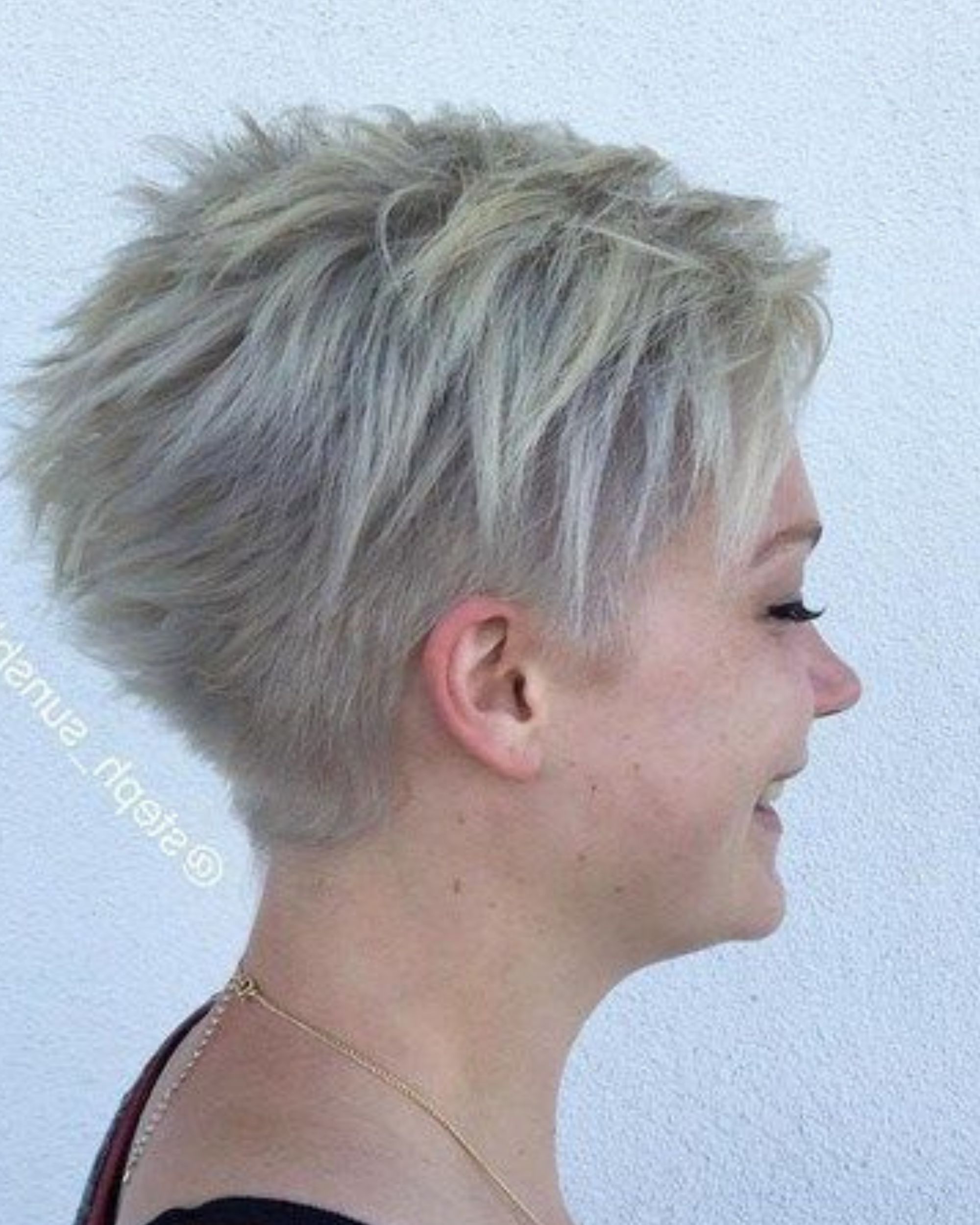 This little pixie made her day! For a fun style, hair up and down the back. To do this, work a medium-strength mousse into damp hair and blow-dry with a small brush, holding each section away from the head as you blow-dry. It takes some practice to master yourself!
Bold Fireball Pixie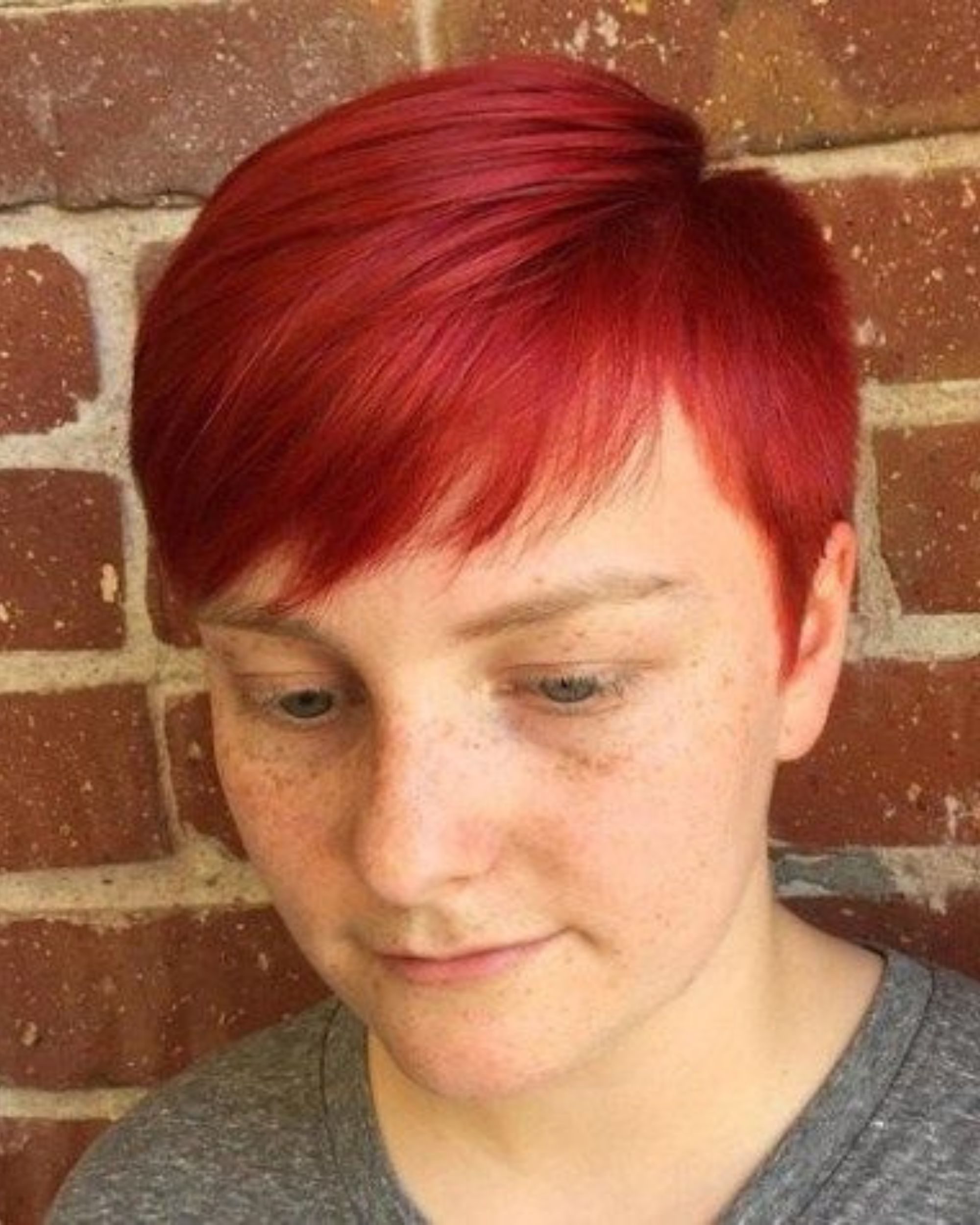 Many women love side bangs, but not all women can pull them off. Pixie cuts for round faces are the perfect opportunity to try. This face shape naturally blends with the style, and with short hair, added visual interest is a must.
Purple Streaked Pixie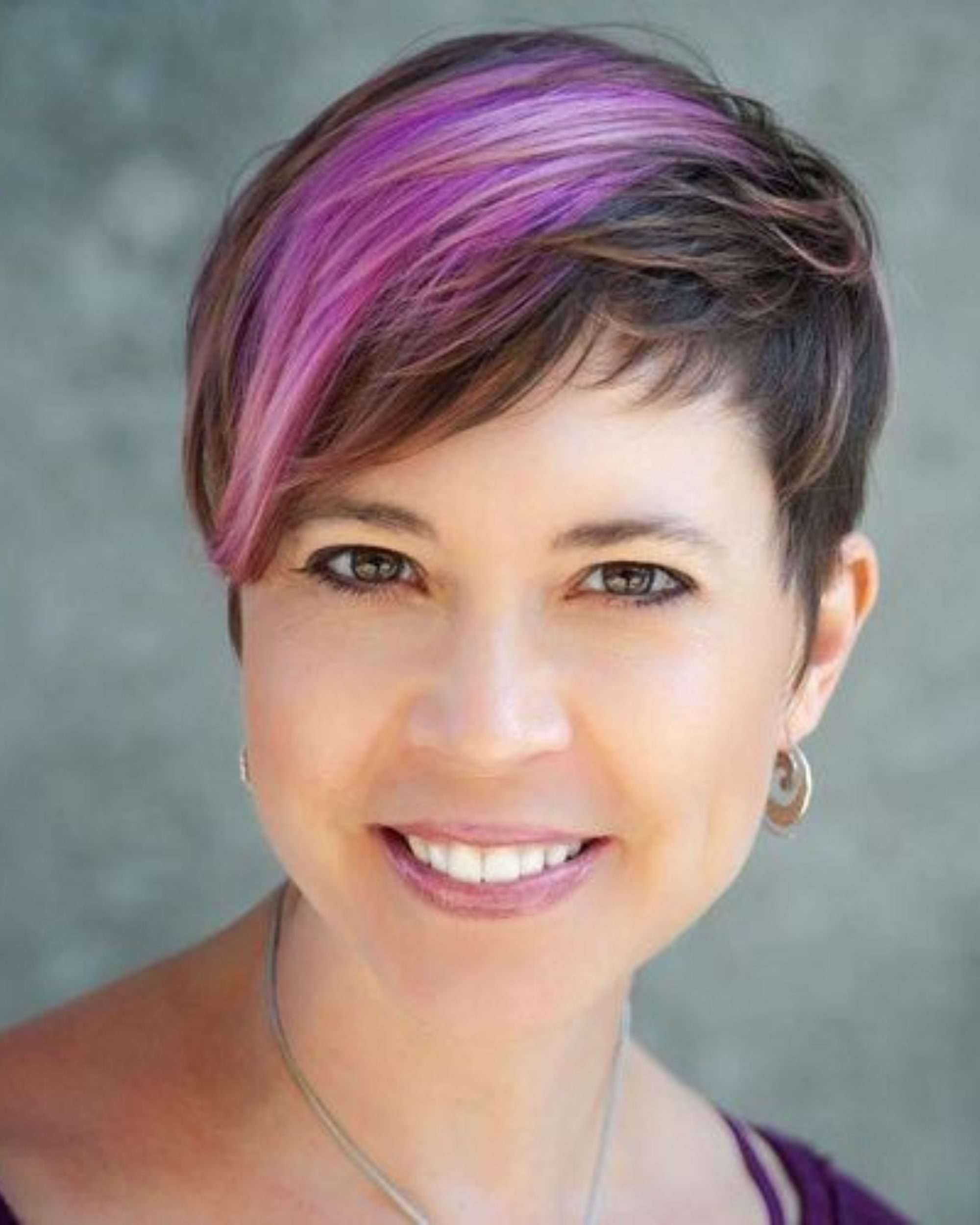 For a cute look that will turn heads, opt for a messy short pixie with a flattering color. While it's tempting to pick your favorite color, you'd better consult your closet. In front of a mirror, imagine different pieces of material on your face to see what makes your eyes and smile stand out.
Punky Bleached Pixie Cut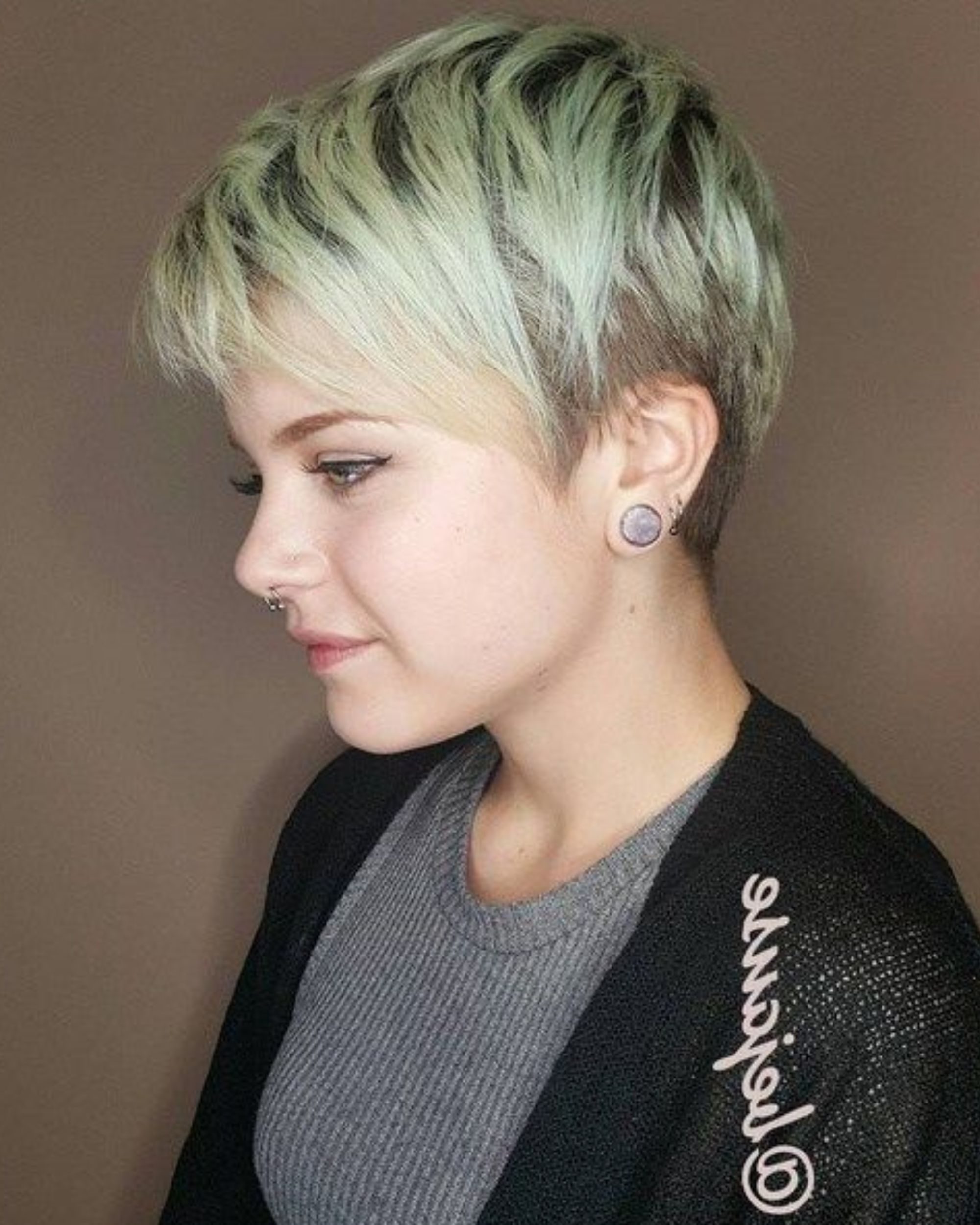 For pixie hairstyles that are youthful and modern, platinum is a great choice. Especially when dark hair is sagging! This is a grungy cool look that will improve your everyday style. Notice how the longest piece of hair meets the hair in the temple? This creates a nice shape.
Pixie with curls and finger waves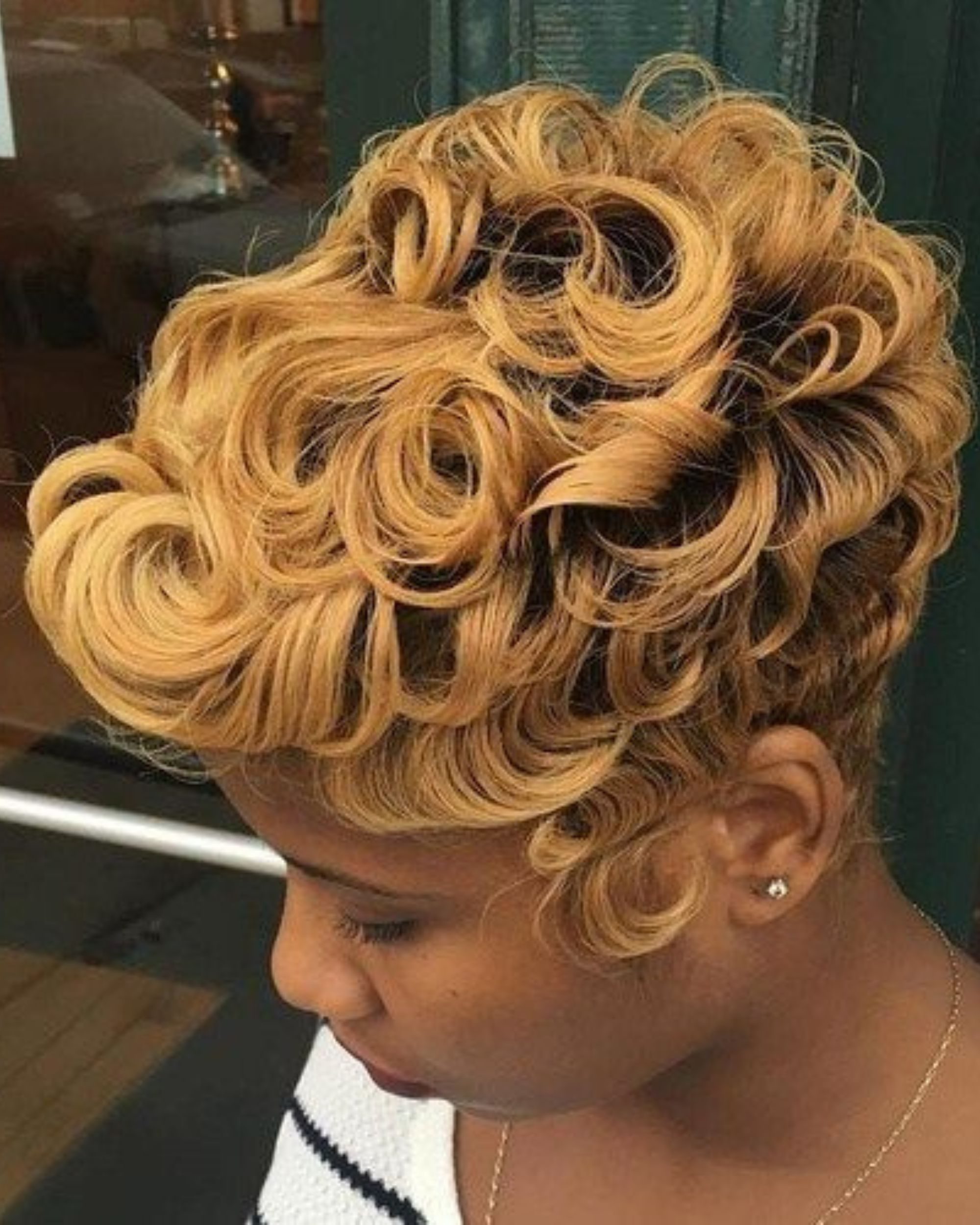 This pixie cut for a round face will most likely require professional styling. You can go to the salon once a week to keep the perfect curls and waves. The golden blonde is very flattering against her skin but might whine to someone who looks best in cool tones. Success in blonde is all about the shade you choose!
Vibrant and creative pixie cut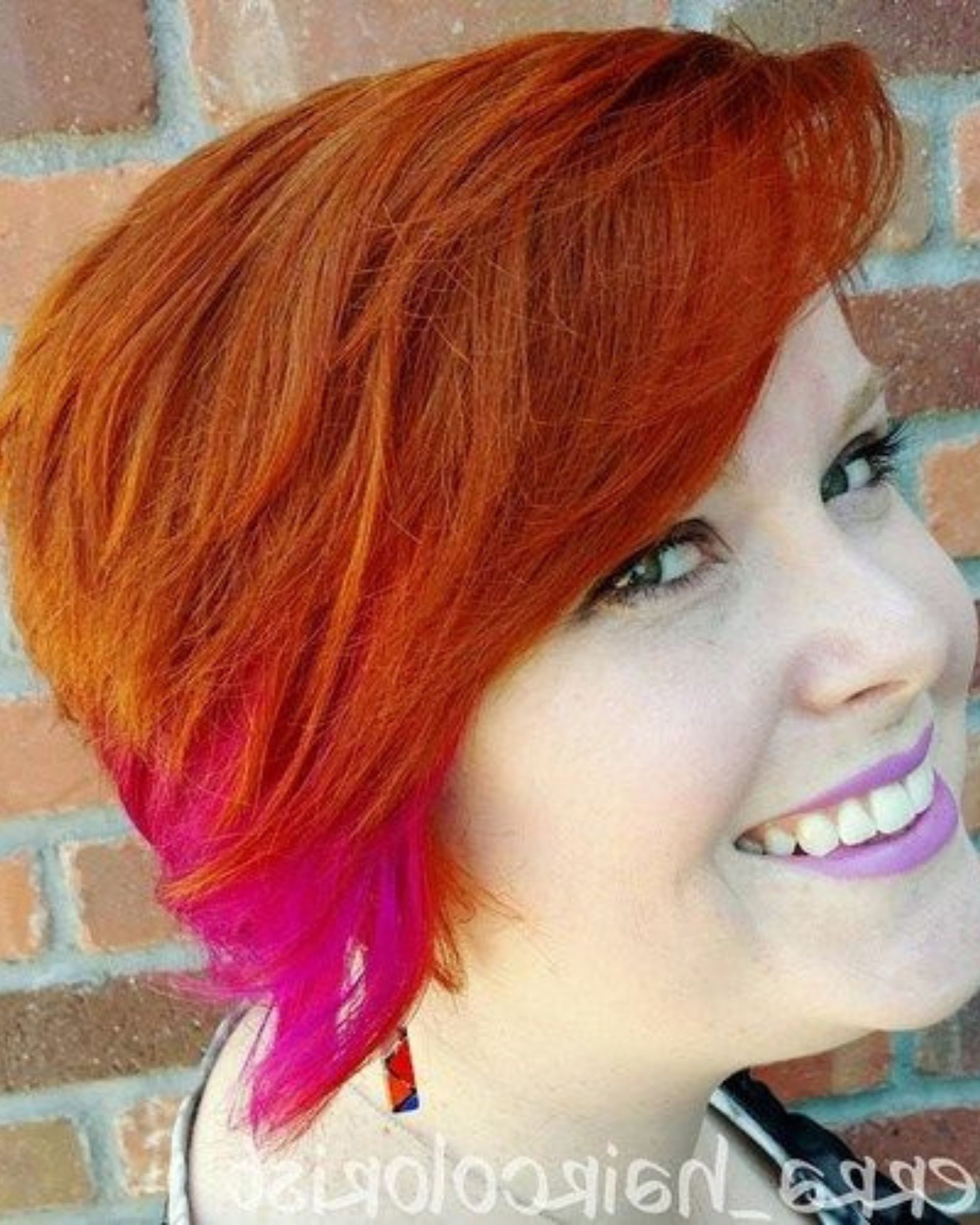 We get from the lip color that this girl is a lot of fun. If you have a bright, radiant personality, why not show it off with your hair? Sunset-colored hues merge into a vibrant, shocking pink in this creative long pixie. No matter the season, you will be a dose of brightness and happiness to everyone you meet.
Extra Short Pixie for Round Face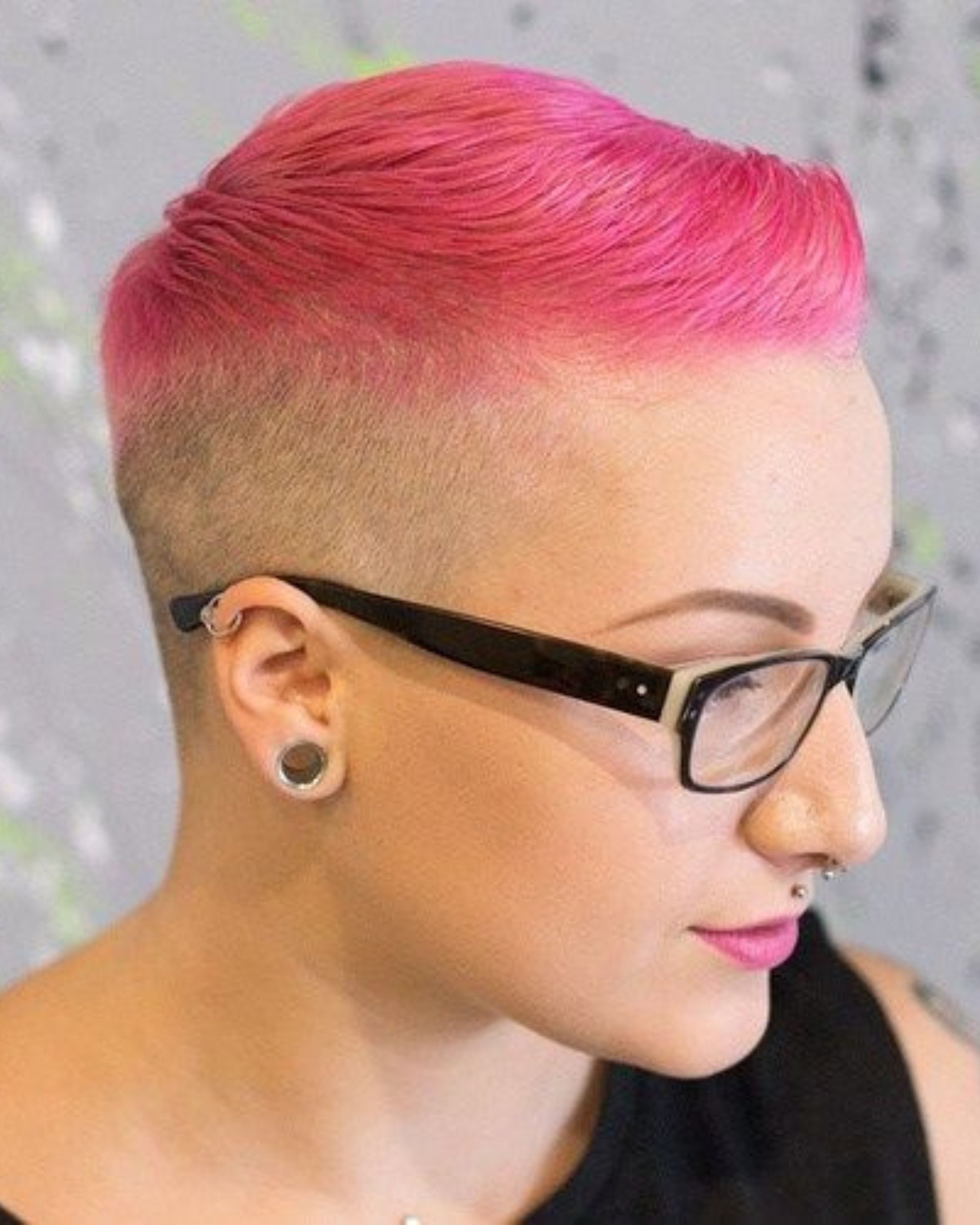 This super short pixie combines a men's haircut with the prettiest color ever. Pink! To style it all you need is a fine-toothed comb, a quality gel that won't flake off later, and just a few minutes. Sigh. Any girl who spent hours in front of a mirror will now get jealous.
Spiky Lavender Pixie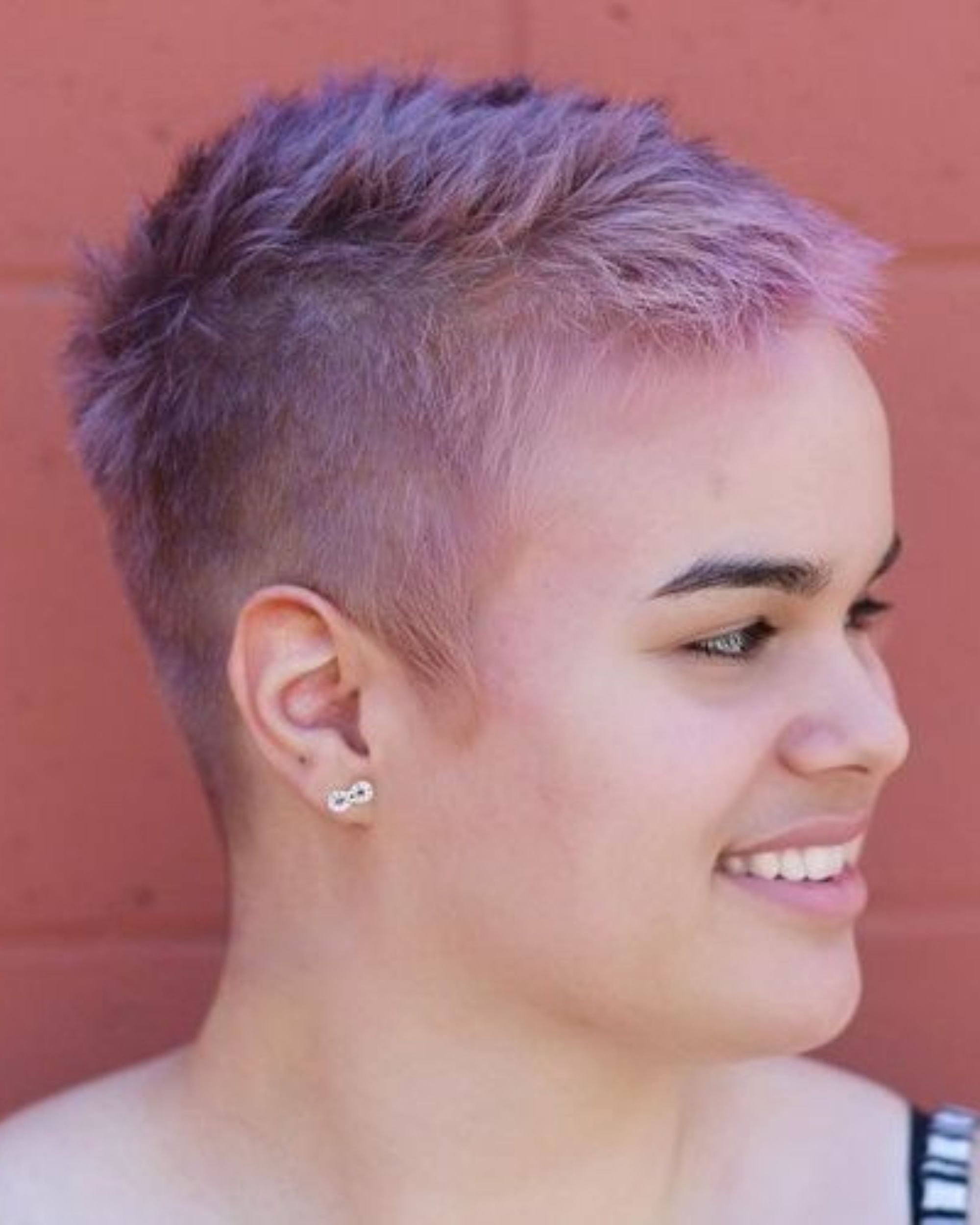 Girls and women with all hair lengths try lavender hair color. But the hue is adorable, especially on short hair. This pixie cut for the round face is all it takes to feel like a fairy (in the most modern way, of course).
Asymmetric Pixie Cut with Side Bangs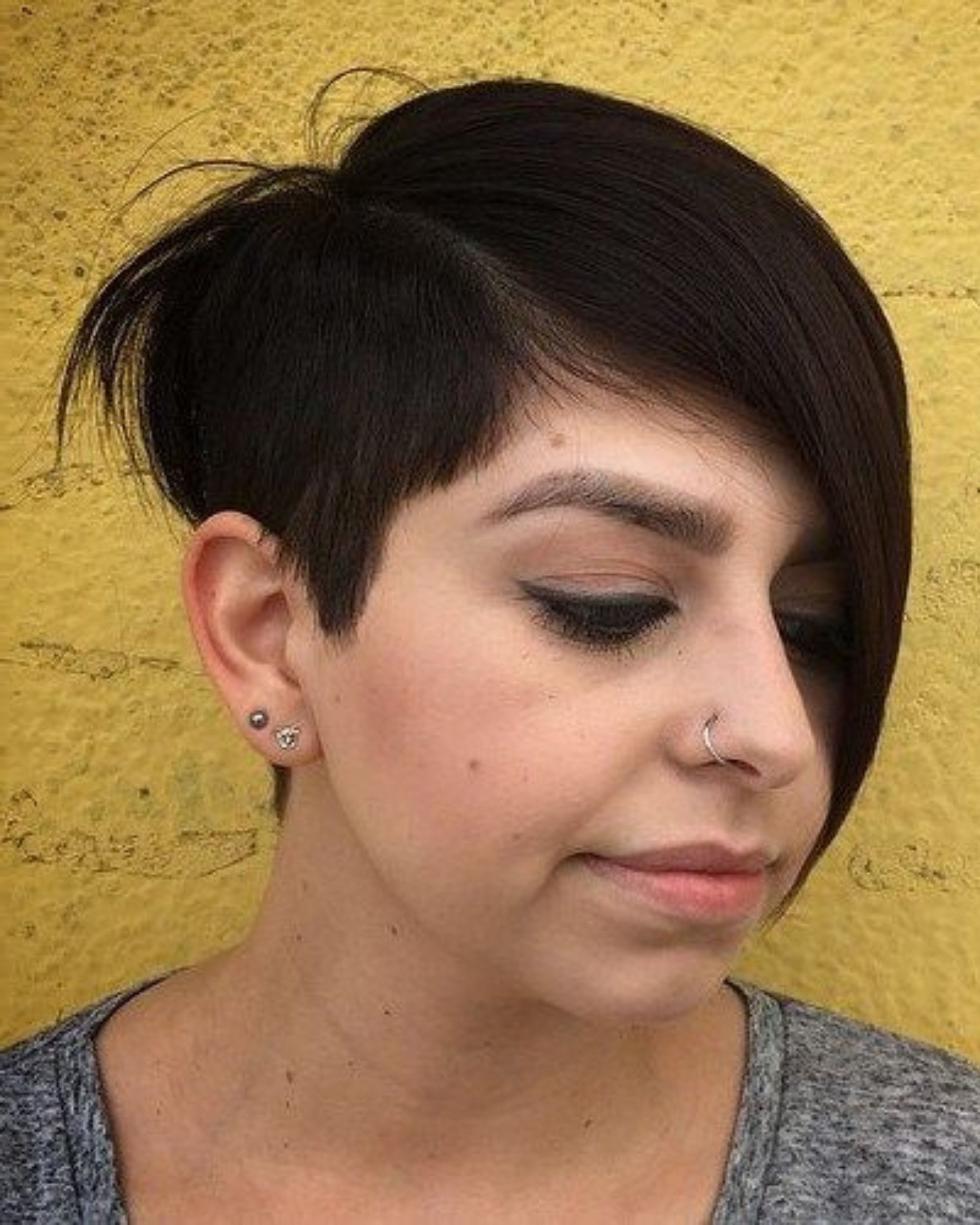 Not sure if you want short bangs with your pixie cut or long bangs? do both The fun part about choosing asymmetry when you go short is that there's still scope to go shorter so you can keep experimenting. Not to mention that it's totally cute.
Flowy Lavendel Pixie Cut
When choosing a pixie cut for a round face, you should think outside the box. If you are cute, short bangs you are not, then keep them long. You can create a variety of looks with the long, choppy pieces – from punky hawks to tiny top knots.
Colorful rockabilly pixie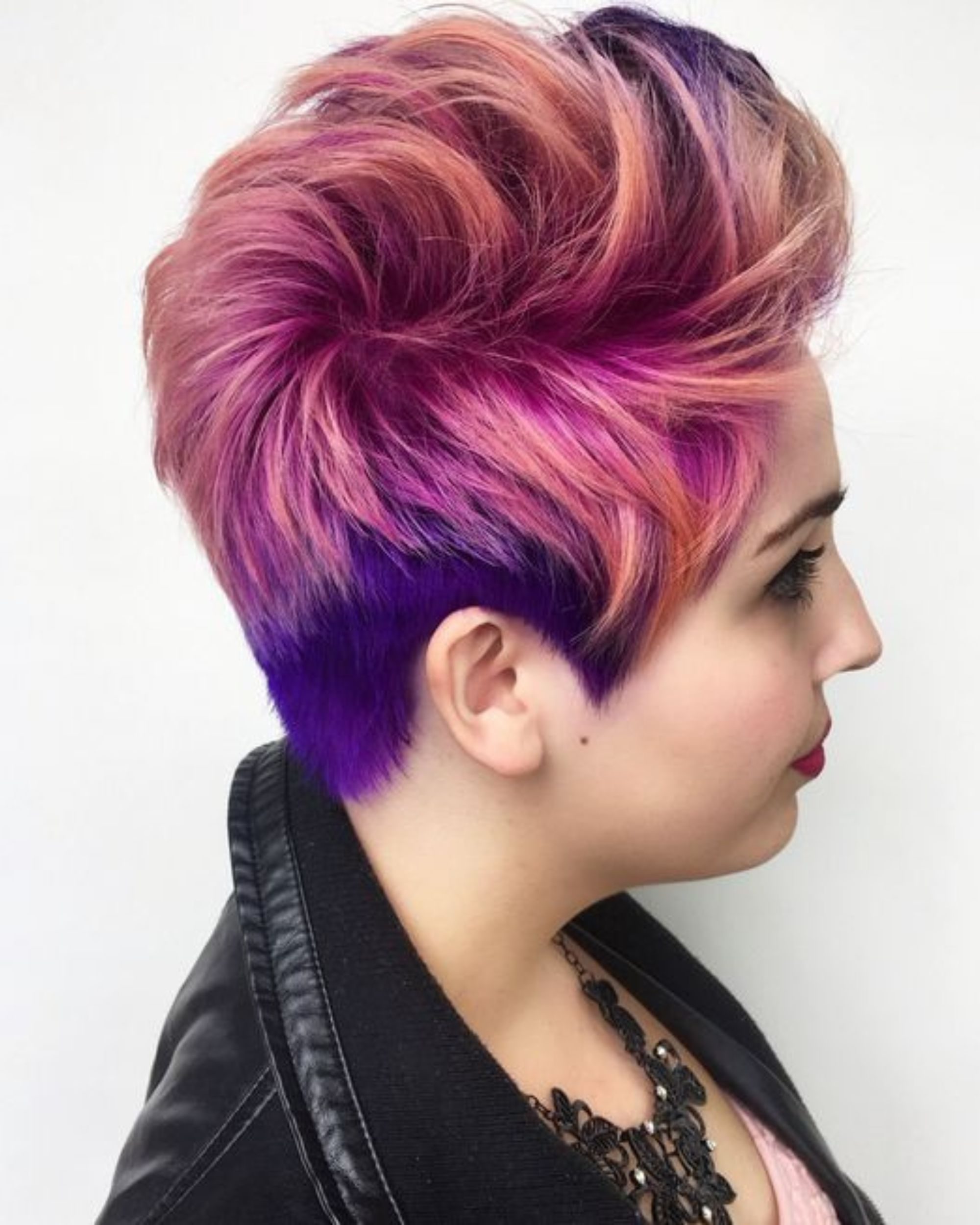 The swirls of color in this long pixie are divine. The deep purple on the shortest part of the hair provides a nice base for softer colors. Thick hair with natural waves can more easily achieve that amazing amount of volume, but the right products never hurt.
Short and tousled pixie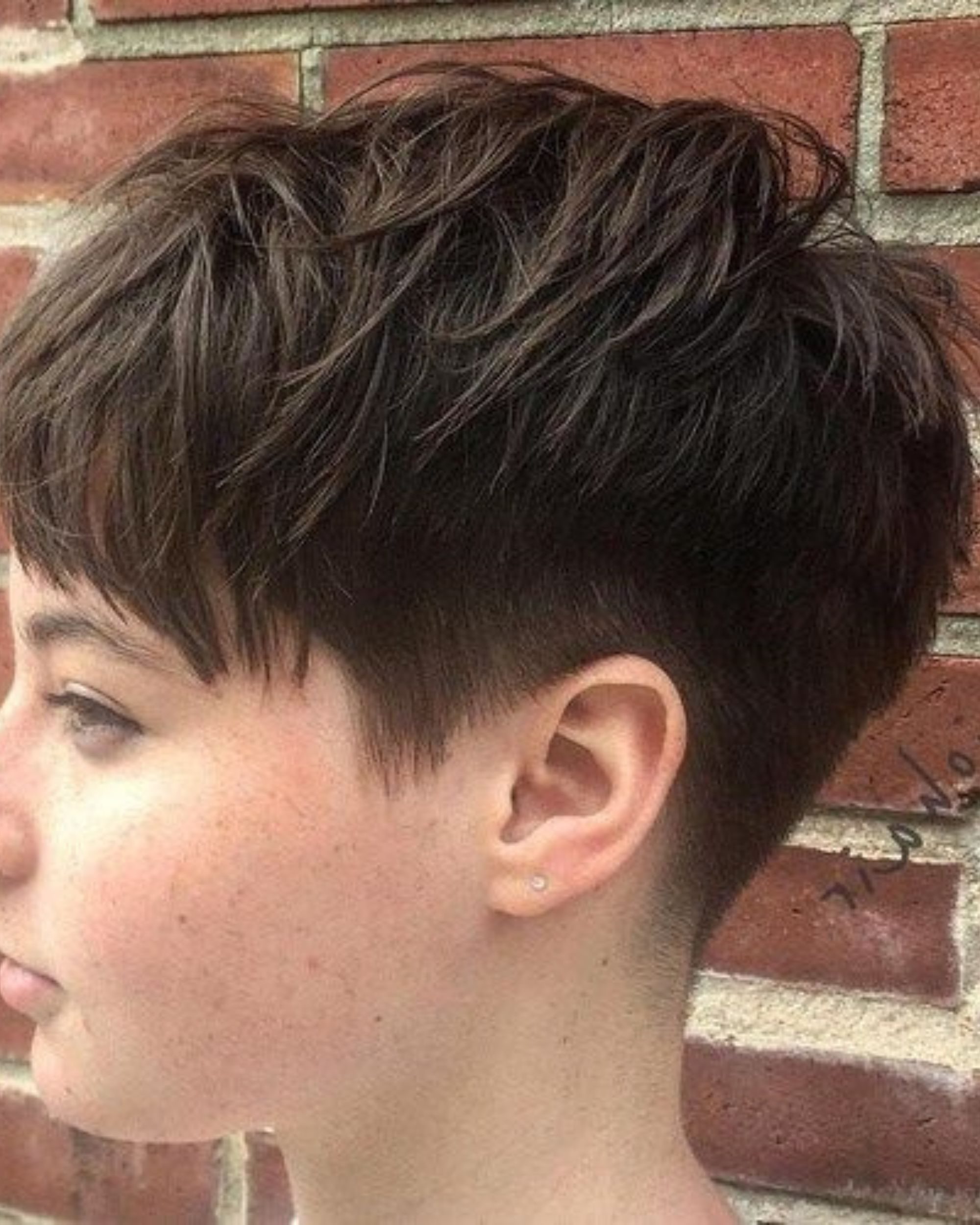 This cute, feminine cut features a very short, tapered back that turns with the head and long, messy pieces at the top. This is the classic pixie, a staple for women who love to go short. Women with naturally straight hair have the benefit of low daily maintenance with this cut.
Pixie Cut with beautiful waves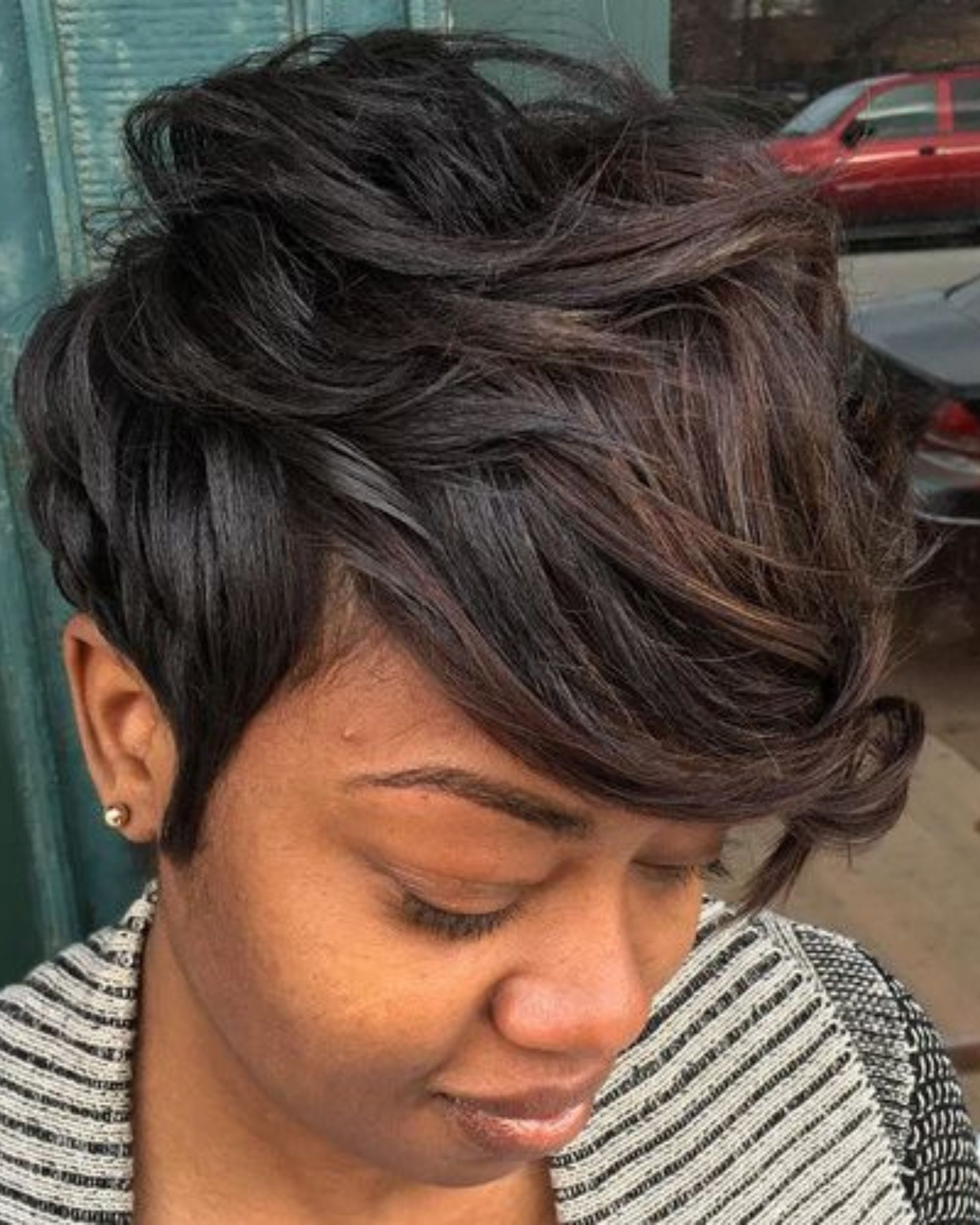 Pixie haircuts for round faces look great with waves and curls too. The texture just has to be purposeful – not lazy. Super curly hair can be straightened just enough to create sleekness. Or with naturally wavy hair, you can air dry and then set a few pieces with a curling iron.
Blonde pixie cut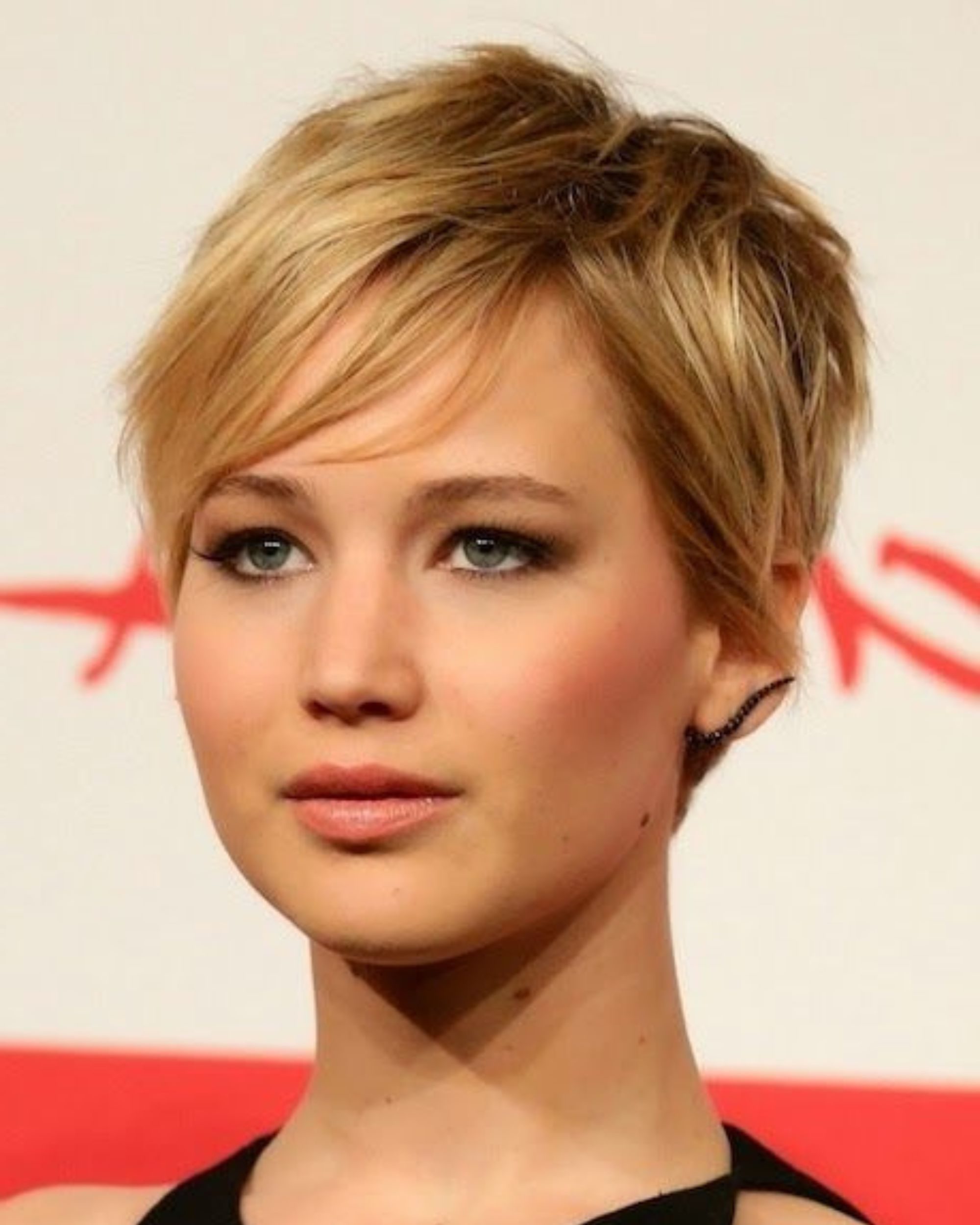 When have you ever missed Jennifer Lawrence for a hairstyle? We love her blonde pixie cut which is more heavily forward. She has pale but side-swept bangs and bangs. The messiness adds to the chic of this beautiful style. A classic example of a pixie cut for thick hair and a round face.
Coupe Pixie Pixie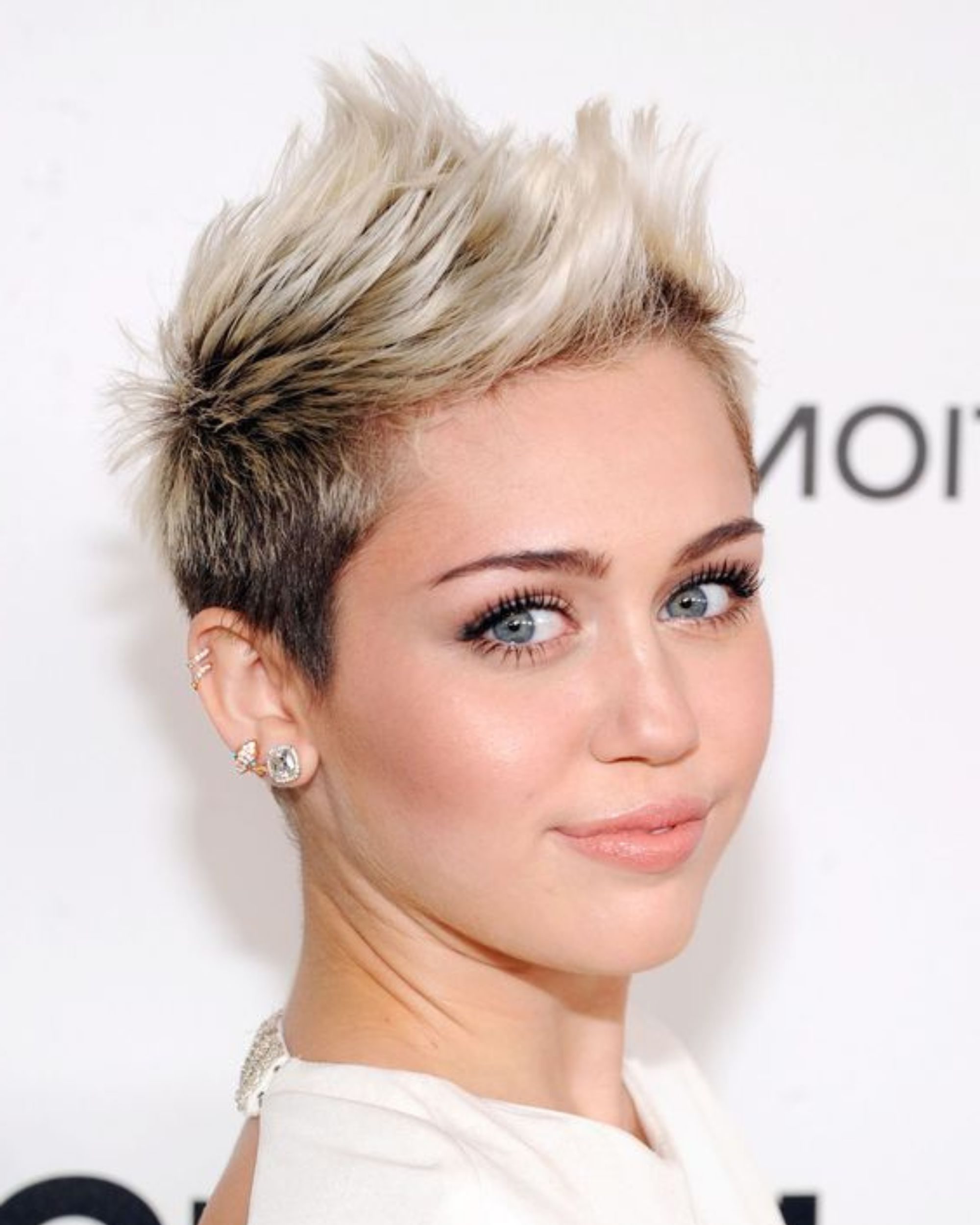 Miley made it to our list again because her pixie cuts are so damn good. Its sides are very low while the party is at the top. She brushed the hair to give it a spiky but chic look.
The hairstyle will elongate your face while highlighting your chubby cheeks. If you add color at the top, go for it! This pixie cut is perfect for round women with a chubby face shape.
Blunt pixie cut
This blunt pixie cut is gorgeous! The blunt will keep it short, so minimal hair maintenance is required daily. Also, minimal styling time is needed in the morning before work. Finally, it marries the round features of her face very well.
As we can see, pixie works great for round faces too. You just have to take into account the nuances of your appearance, e.g. B. Your face shapes and facial expressions, and choose the right cut accordingly. Pixie is the most popular short haircut that is always fresh and trendy. Most flattering are the ladies with relatively small faces who do have large facial features.
The pixie haircut makes you look younger and instantly draws attention to your face. Note that a short pixie cut needs to be renewed regularly or it will lose its shape and not look as stylish as before.