Gray hair is not a reason to be upset; this is an excellent reason to be proud of your age. Thanks to modern short haircuts, a mature lady with gray hair can perfectly transform her appearance and add a well-groomed, contemporary look. This article will look at specific models of modern hairstyles that are ideal for adult ladies with gray hair.
Gray-haired women of fashion will look harmoniously with the trendy, classic haircut "square." This version of the hairstyle with medium hair length will suit those who like to experiment with their looks. Various openwork weaves, a high ponytail, a bun, Hollywood curls, Malvina curls, and many other stylish hairstyles can be afforded by women with an elongated "bob" hairstyle.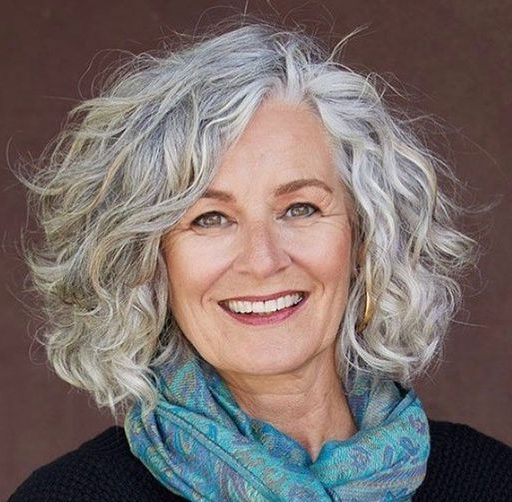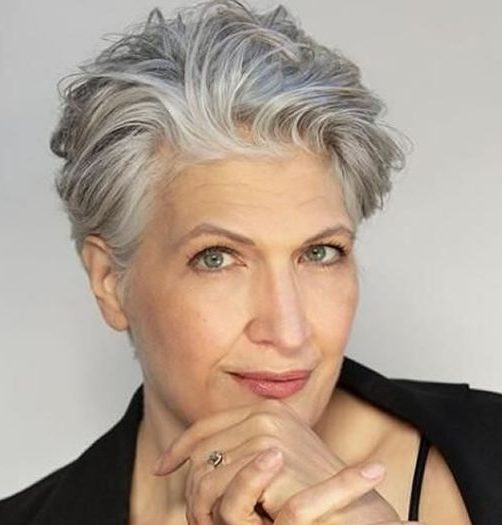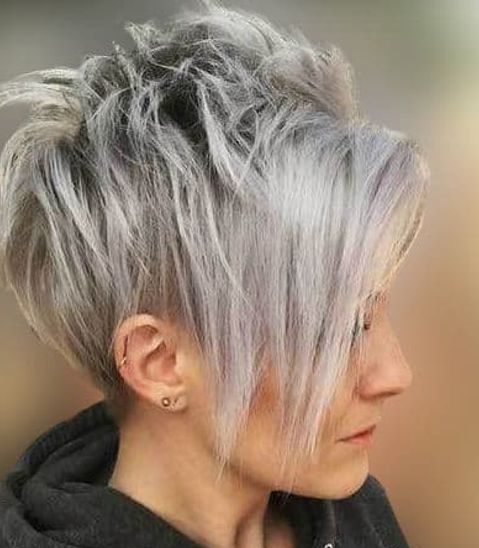 The trendy ultra-short pixie cut is in perfect harmony with gray hair; this combination will transform the look of any modern mature lady. A short pixie haircut will add the necessary root volume and make the hair visually thicker and more well-groomed.
The chic, feminine, and elegant bob hairstyle is the favorite of many fashionistas and is perfect for women with gray hair. Short hair strands are easy to style and do not require a lot of styling products. Long oblique bangs + bob haircut + noble gray hair – this combination will make any modern woman an absolute queen and make an indelible impression on everyone around.