Thinking of trying short hair but not sure which style to go for? Next, consider a stacked bob. A layered bob is a super sleek look where the hair is longer in the front and shorter in the back. You will also have small layers of hair at the back.
It is a beautiful hairstyle and is loved by celebrities like Victoria Beckham. To show you how gorgeous these bobs look, we've rounded up the best-layered bob haircuts. You'll find chic and classic cuts, vibrant hairstyles, and more. Take a look; you won't be able to choose which one is your favorite!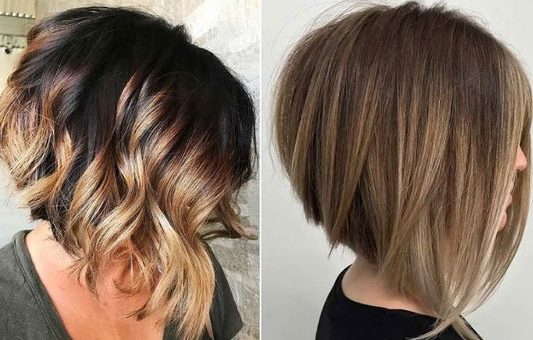 Glamorous Stacked Bob
We want to start with this glamorous hair idea. It's a beautiful stacked bob with a hot blonde running through the hair. We love this hairstyle because it has the chic Victoria Beckham vibe. You can recreate this haircut in any color. It's an easy-to-wear style that will suit everyone.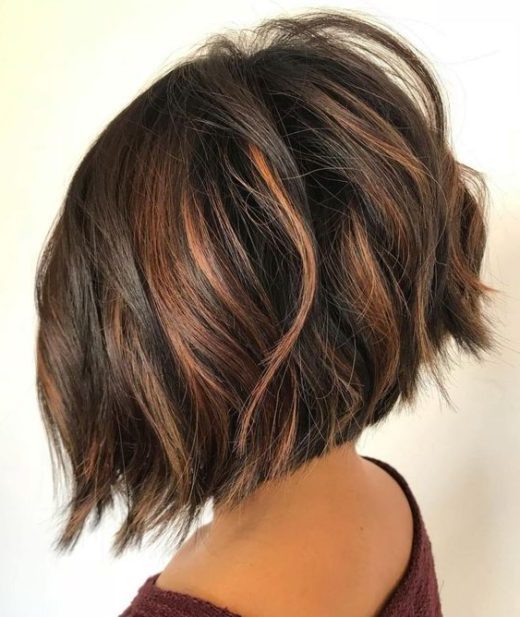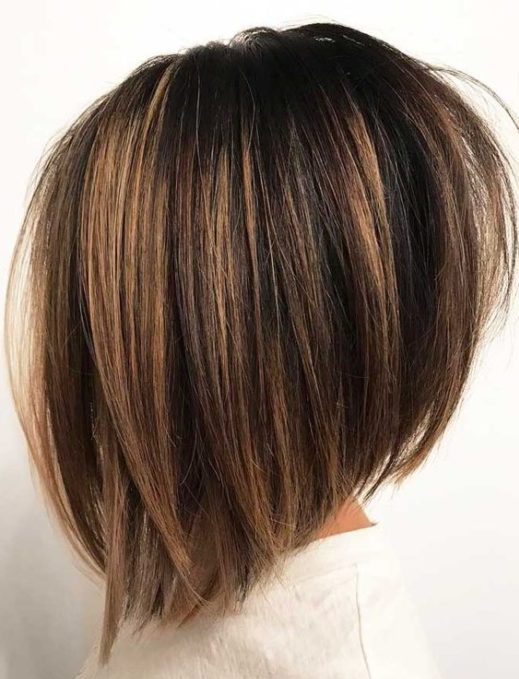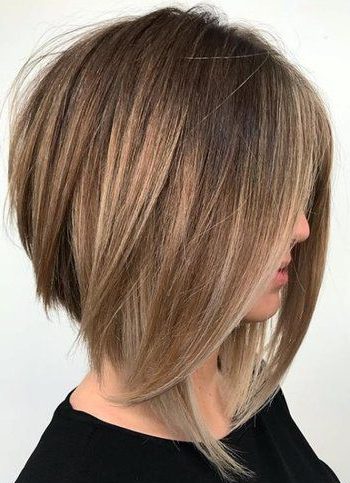 Blonde with a hint of pink
Next, we have an elegant bob with a splash of color! Here we have a short icy blonde with pink highlights. Underlights is a hair trend where the hair is a bright color, and the hair on the top of the head is a more natural shade. It's a subtle way to try out bold colors. You can recreate this gorgeous layered pattern or choose any base shade with any color.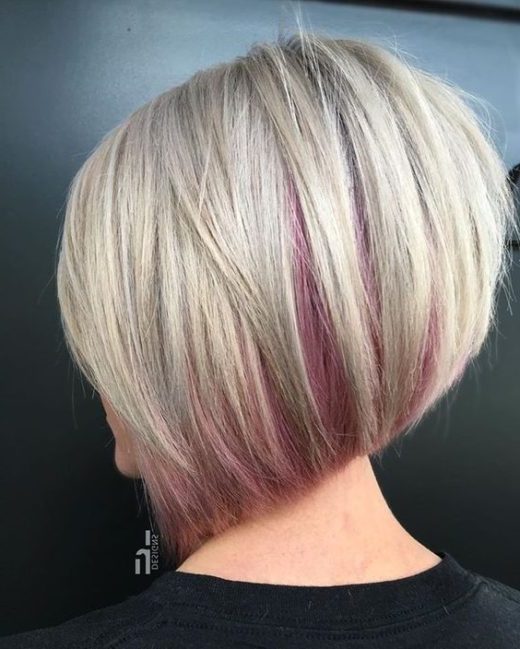 Stylish blonde bob
When choosing a layered bob cut, you don't have to go too short. You can try a longer style like this. This bob is just below the chin in the front and gradually gets a little shorter in the back with a more stacked cut. A style like this is ideal for women who want a stacked bob but are a little worried about going too short. It will give you a look, but you can keep it some length.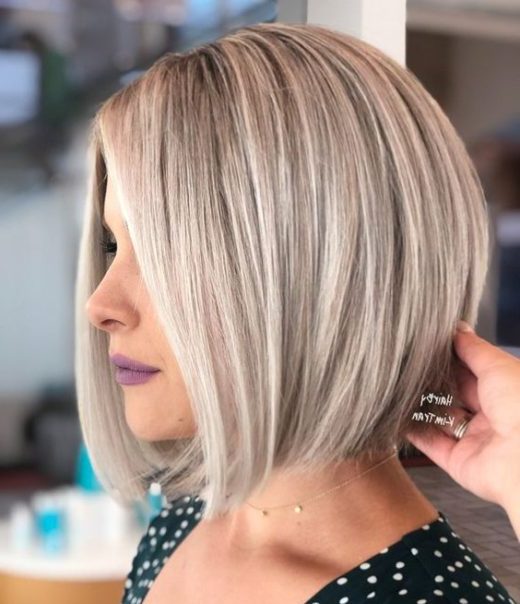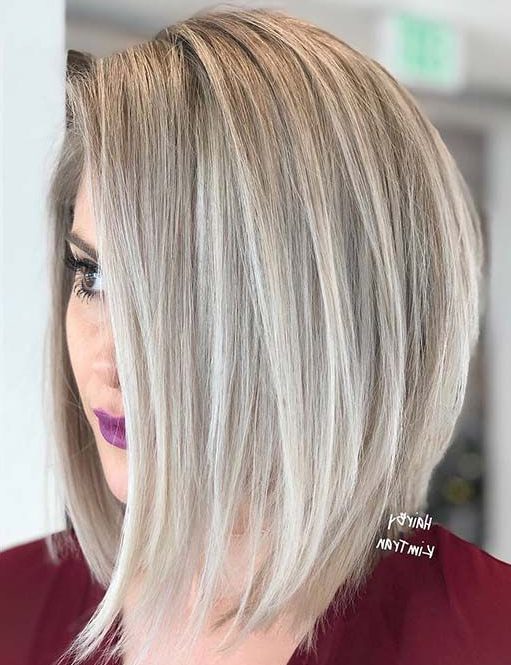 Wavy stacked bob hairstyle
Bobs are versatile and can be styled like the bobs above or with curls and waves like this! Here we have a gorgeous bob adorned with loose waves. As you can see, the simple waves enhance the cut. This bob is effortlessly sleek and will suit any occasion from day tonight.
Short stacked bob
Spice up your look and go for a bright red bob like this. This one is a shorter cut with the hair just above the chin in the front and a short-stacked cut in the back. It's a beautiful style that will look amazing for spring and summer. A hairstyle like this is perfect for women who want a dramatic transformation. You can recreate this look or choose a longer length. You can choose any hair color you want, but we recommend this warm red shade for a complete makeover!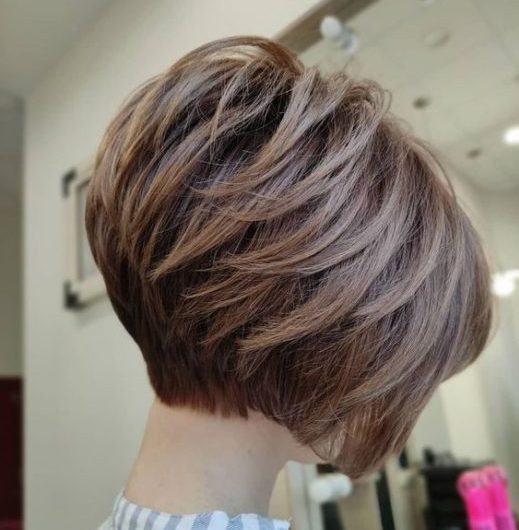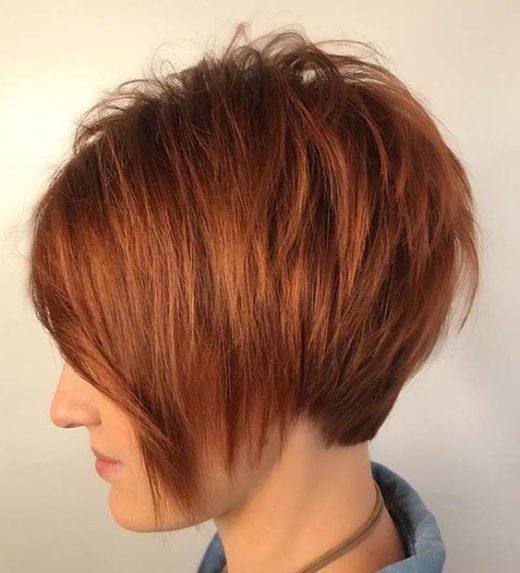 Short Blonde Stacked Bob with Undercut
Next, we have a sleek short, and shaved look. This hair idea features a stacked bob where the hair is shaved to one side, and the bangs swept to the side on the other. The shaved look is so cool, and it's a modern and edgy twist on the popular stacked bob cut. You can also try the shaved sides on the longer bobs.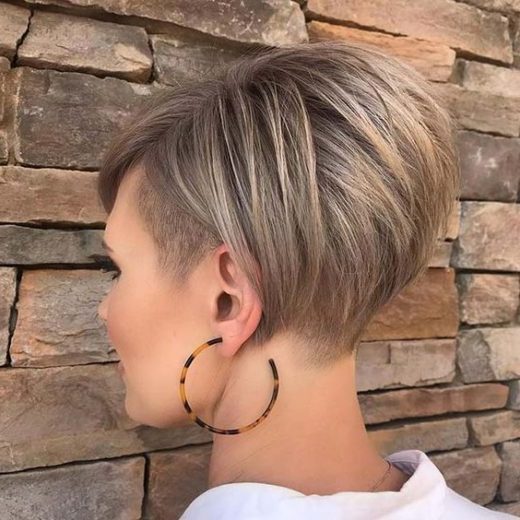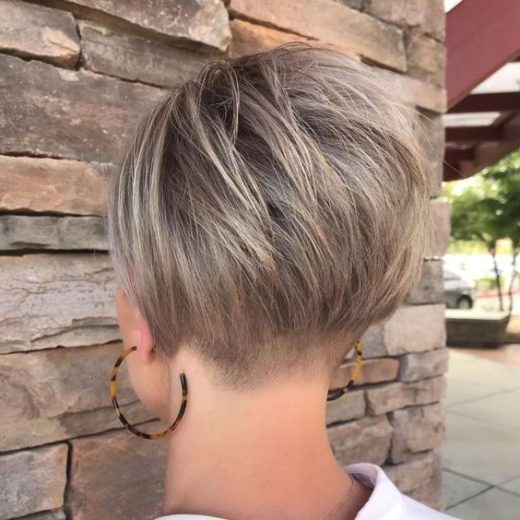 Trendy Bob with Balayage Highlights
Looking for bold hair that will blow everyone's mind? So this is for you! Here we have a stacked bob with blonde and honey undertones. The hair is longer and shorter at the back. We love the color combination, and this is the perfect choice for the warmer months to come. You can recreate this look or go for more subtle highlights.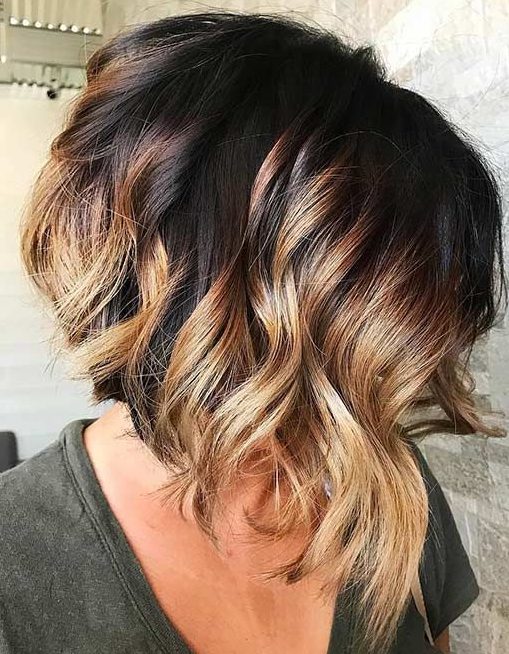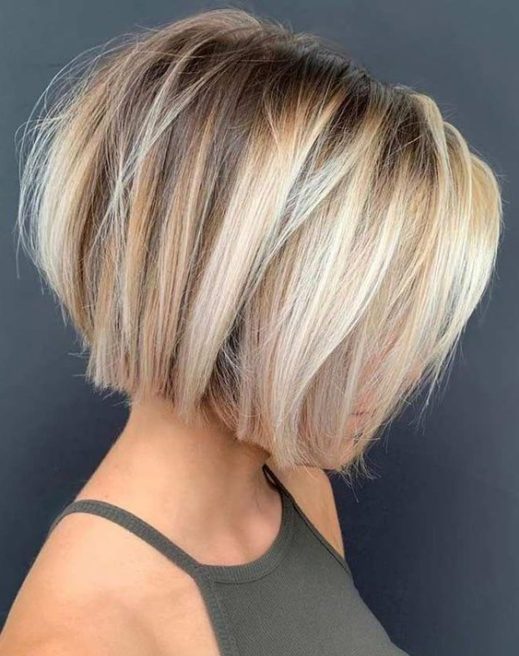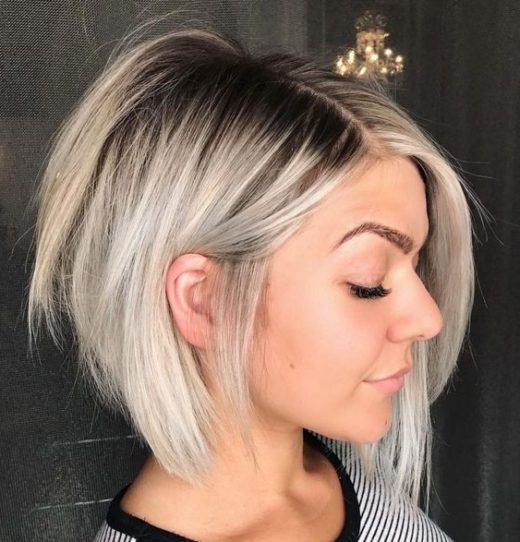 Asymmetrical stacked short bob
Speaking of asymmetrical hairstyles, here's another one! So, an asymmetrical cut is when one side of the hair is longer than the other. For this style, one side of the hair is just below the chin; the other side is shaved while the rest is shorter. The look also has this sleek stacked cut at the back. This is a fresh and modern style that will give your hair a lift.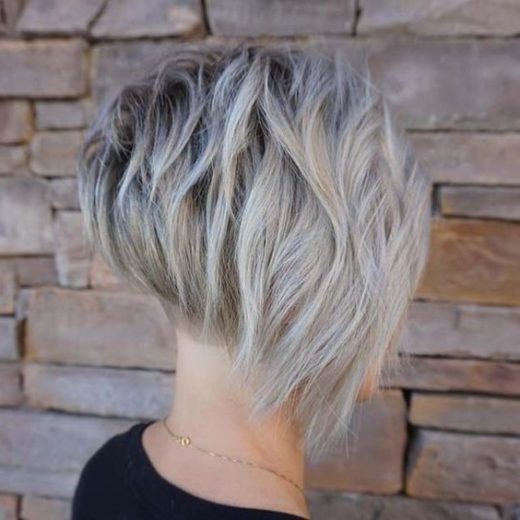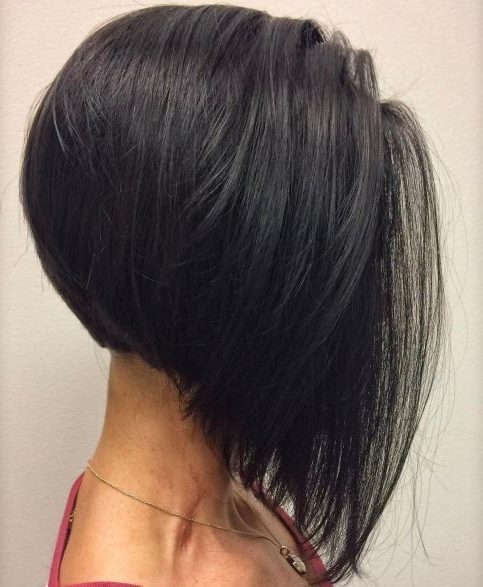 "Bold Purple Bob" with shaved pattern
Next, we have a unique and amazing hairstyle. The hair has a stacked cut and has been colored in a gorgeous purple hue. It also has a stunning shaved pattern on the back layer of the hair. It gives you that trendy shaved look, and the rest of the hair can cover it up, allowing you to show off your shaved style whenever you want. You can recreate this look or try a shaved, layered cut in any color and pattern you like.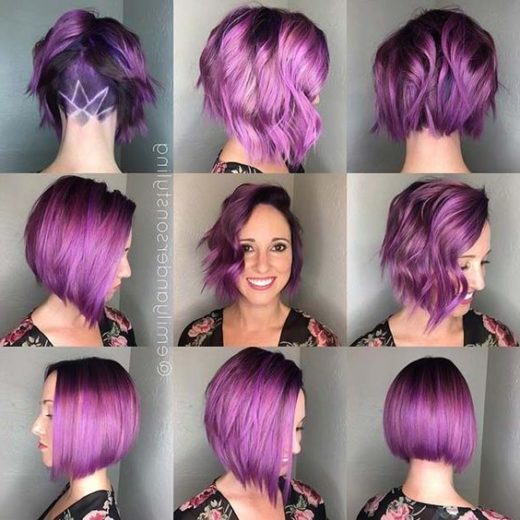 Edgy hair idea
If you are bored with your hair and want to try something more trendy, this is for you. Here we have a stacked black bob with an asymmetrical cut in the front. The hair is also straight and textured. This is a great style for rock girls and for women who want a more elegant look.