Do you admire girlfriend's long braids and secretly sigh? Do not worry, there are lots of braids for short hair! We decided to offer 8 super ideas just for you! Having mastered weaving, you will be able to build different hairstyles on your head each time.
Separate the lock just above your ear, braid an ordinary pigtail. On the other hand, having previously connected it with the first. This is necessary if you do not have enough hair length. Allow the braid and secure it with hairpins on the back of the head.
If you have very short hair, then this option may well solve your problem! Braid a mini-French braid at one temple, so you stand out! By the way, micro-braids look great even on ultra-short hair, having tried it several times, you will beat your hand. Do not forget to treat the hair with styling mousse so that they do not fluff and hold the braid better.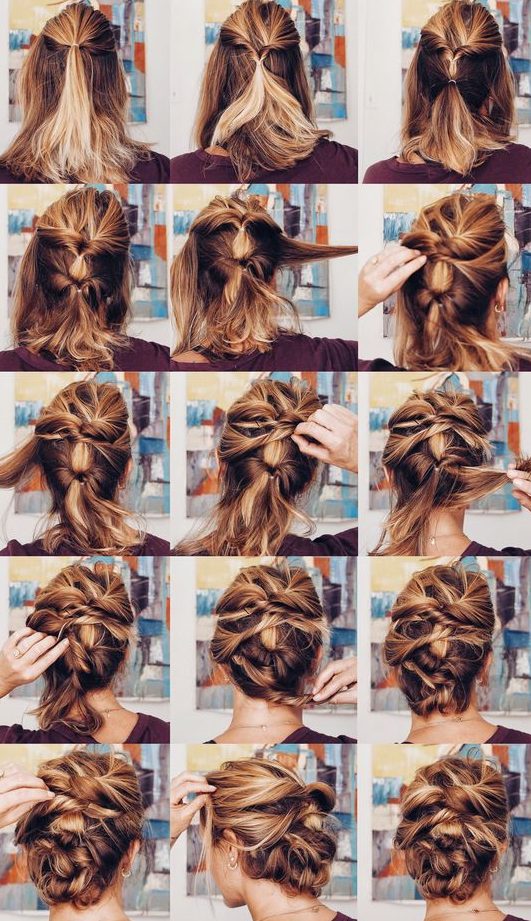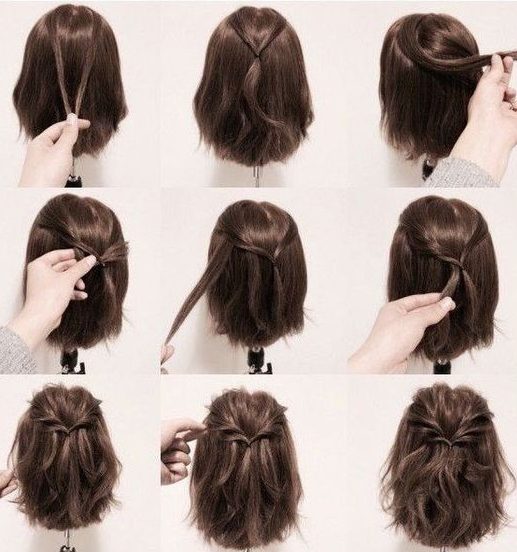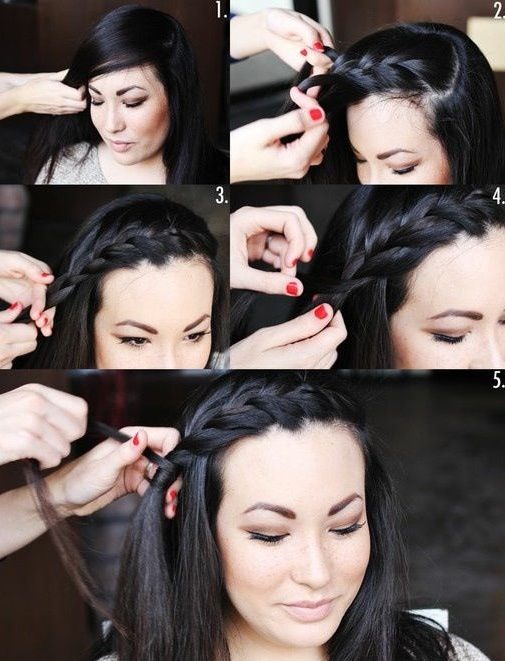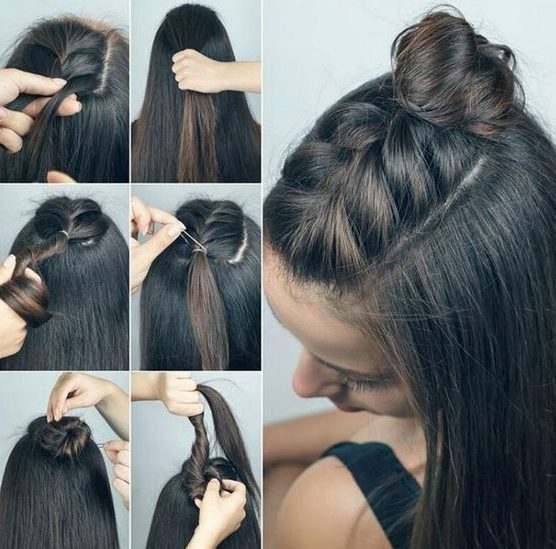 The Dutch pigtail is called the French pigtail, on the contrary, you also need to put new strands every time, only you need to weave them inside. You can make one or two weaving, let it down or stab it in the back. The beauty of the Dutch braid, that it can be built on any length of hair, use it!
With these pigtails, you can decorate even the whole head! It looks incredibly difficult and very beautiful, and you can braid such a braid in three simple steps. Braid an ordinary braid. At the end of the weaving, select a lock that is in the middle of the braid, and connect the extreme ones. Hold the middle strand, and the rest of the hair pull up a little as if gliding along the strand. You will see how the pigtail in front of your eyes changes to weaving "macrame". Fasten the "macrame" with invisible or elastic.
You can braid a thin pigtail and lay it under a bang, or weave all the hair into a braid with your forehead and lay them on one side. Believe me, you have enough hair length!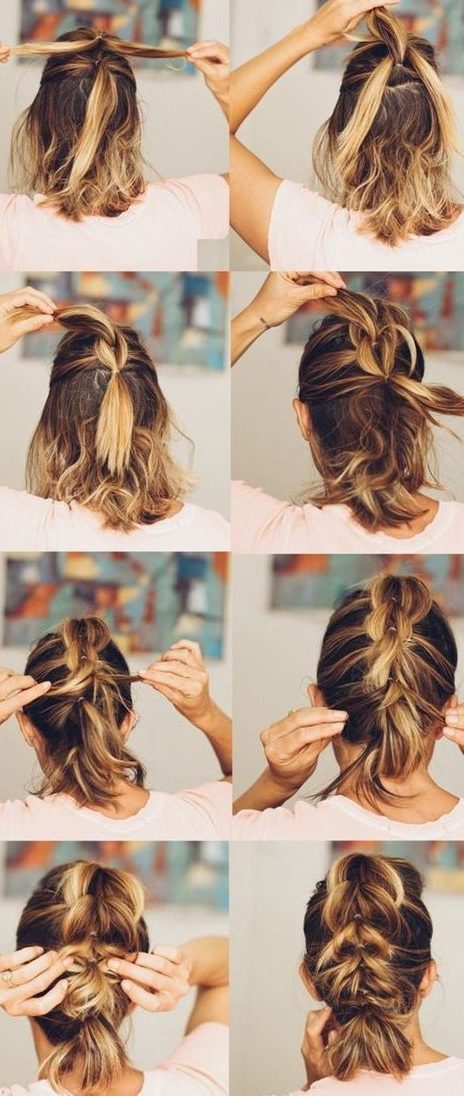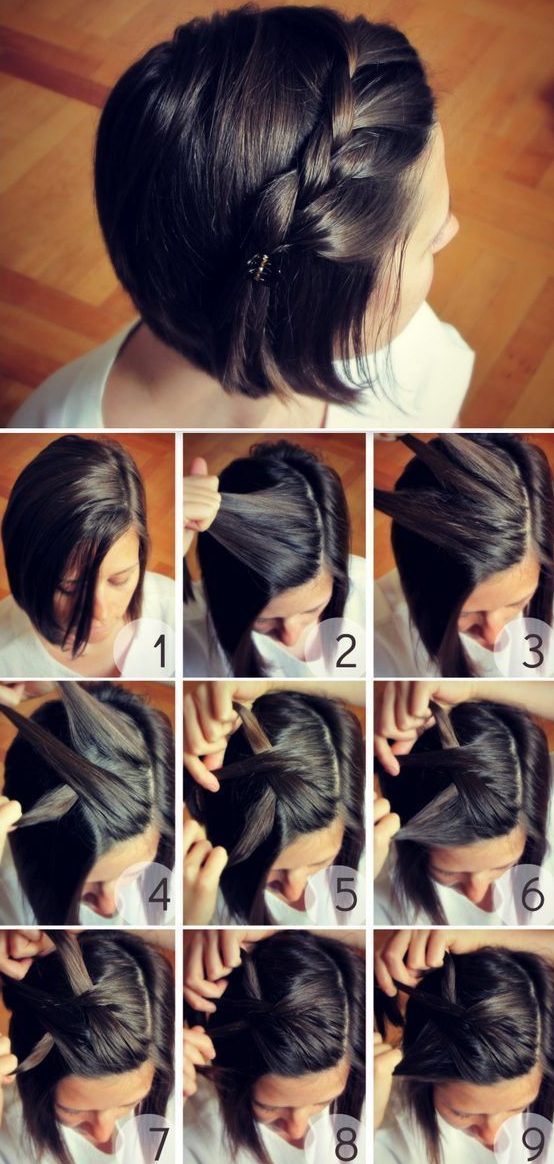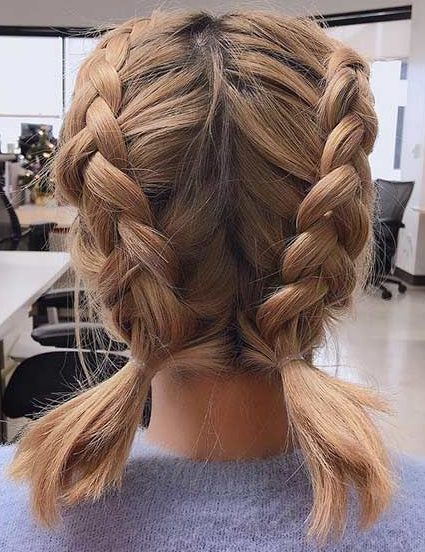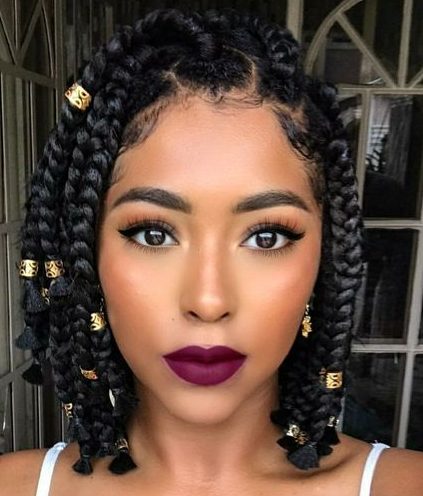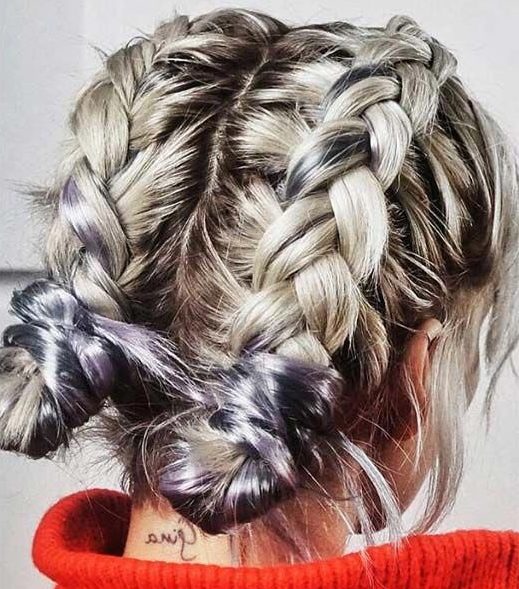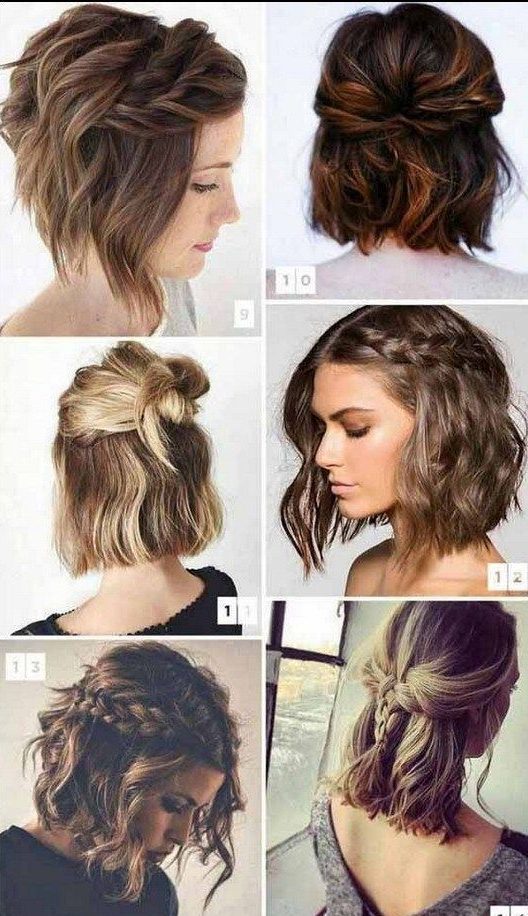 Add a little charm to your hairstyle, braid the simplest "fishtail", don't try to be careful! Even the locks sticking out of the braids will look attractive.
Put naughty hair "on a chain"! To do this, separate two strands and start tying them with a simple knot. Do not try to make it right, otherwise the "chain" will not work. Each time, add new strands, as in the weaving of a French braid, still tying them in a knot.
So that you do not doubt that short hair can also be decorated with a variety of weaving, we have selected the best, in our opinion, options for you. Get inspired!