The wedge haircut is a short, voluminous layered retro bob for women with fine, straight hair in the 1970s. Olympian Dorothy Hamill made this look popular. Although short wedge hairstyles are not for everyone, many women will find these haircuts refreshing.
You'll find lots of gradual layers, stacking techniques, asymmetrical or short A's, choppy cuts, blunt or wispy bangs, tapered backs. These all form a usual wedge and can naturally enhance the density of your mane without needing too much weight!
This is a popular cut for women with thin, fine hair that needs a voluminous twist or just for trying the short hair lifestyle.
Wedges come in a wide range of styles – you can go for soft, smooth layers for a feminine aura or a super short, spiky style for a funky vibe.
Super short wedge haircut
This hairstyle gives you a neat look every day without being too formal or vivid. If you want a cut similar to the short inverted bob but shorter and more straightforward, this is the one for you.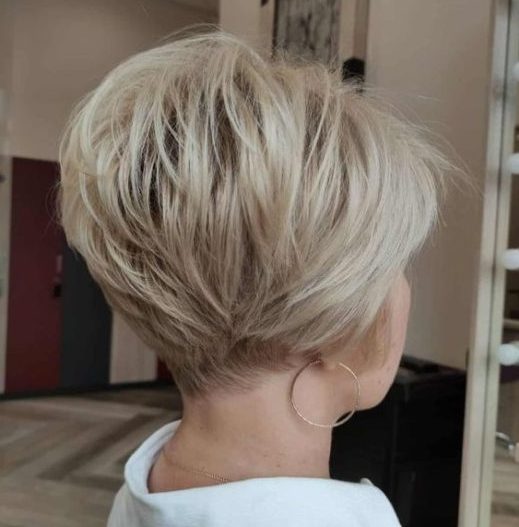 Perfect for thick hair
This cute graduated cut is best suited for those who want to look stylish with their thick hair. The hair shorter in the back and layered throughout gives less volume and texture for an excellent finish.
Ideal wedge hairstyles for over 60
This lovely short haircut for women over 60 incorporates volume and elegance together. This short angled bob complements natural colors well with low and easy maintenance.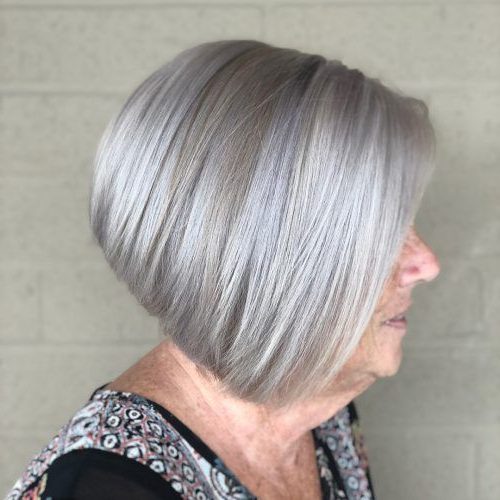 Beautiful for over 50
This is a cute stacked bob with lots of movement. It is a great short hairstyle for women over 50 who want the ease of shorter hair without going for a pixie cut. She is getting gray, so I did an intense highlight and toned the blonde to match her natural gray hair better.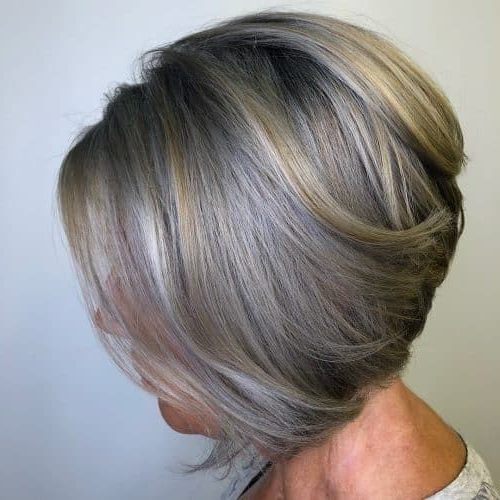 The classic wedge haircut
This short stacked bob or wedge haircut is classic with a modern twist. There is a happy balance between precision lines and texture. Adding just the suitable surface makes it more modern, and the precision stacking in the back makes for the classic stacked bob that never goes out of style. What I love most about this cut is how it retains its shape, and at the same time, the hair moves and bounces naturally. I also love the soft wispy lines that frame the face.
Stacked Ash Layers
Is it grey? Is it blonde? They'll never know with this expertly blended shade of ash. It's perfect for low-maintenance women because it will reduce the need for frequent touch-ups.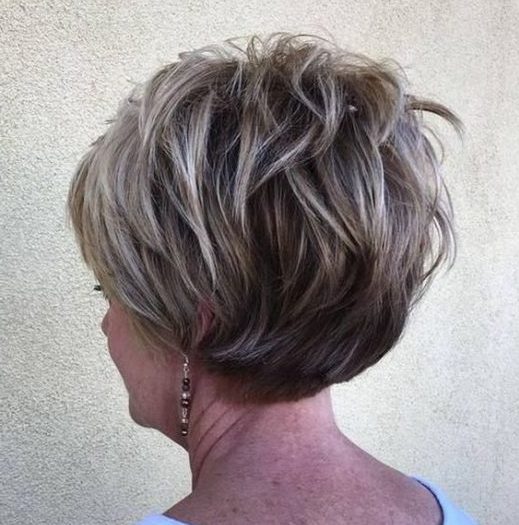 Ash Blonde Short Layered Hairstyle
Women's hair gets more delicate as we age, just like men's. A teased hairstyle with volume at the roots gives the appearance of thicker hair. Those layers and ripped bangs also help pump up your locks.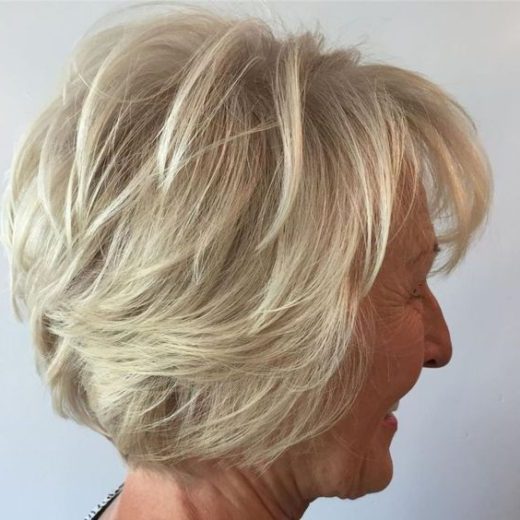 Short Feathered Pixie for Fine Hair
The tousled, tiered layers of the short pixie are an excellent way for women with fine hair to look young and stylish because the feathered effect adds height and volume—the tapered nape area functions as a back frame for the pointed sideburns that accentuate the cheekbones.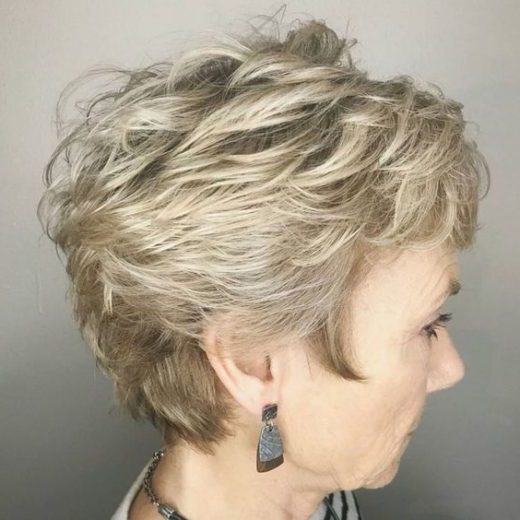 Disconnected Chic Cut
This is almost a cross between a pixie and a textured bob. I approach most pixie haircuts similarly, cutting the sides and back before deciding where to go with the top section.
I took a horseshoe section in this particular haircut, cut the back and sides relatively short, and left the remaining hair longer, cutting it into a bob. It is a little nervous but very soft. This is probably my favorite haircut. It allows for more creative liberties, even while keeping the final look more conservative.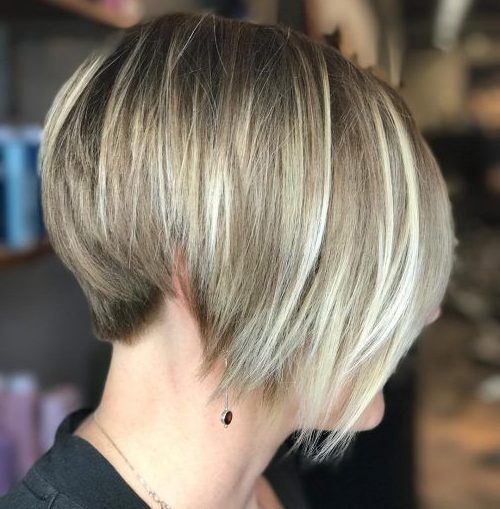 Short Feathered Cut with Layered Back
A good short haircut idea for women over 60 is a crop with long feathered layers that will keep the strands off the face and look neat throughout the day. If this sounds like you, try a tapered cut with swept-back layers that won't fall on your face when you're out and about.