Anne Hathaway's world fame and status as a style icon came after the famous and beloved fashionistas of today's film "The Devil Wears Prada." After the release of this film on TV screens, the public's attention is riveted to Ann's outfits. Each appearance at any event evokes a storm of emotions among fans, and her outfits and hairstyles are discussed in fashion reports.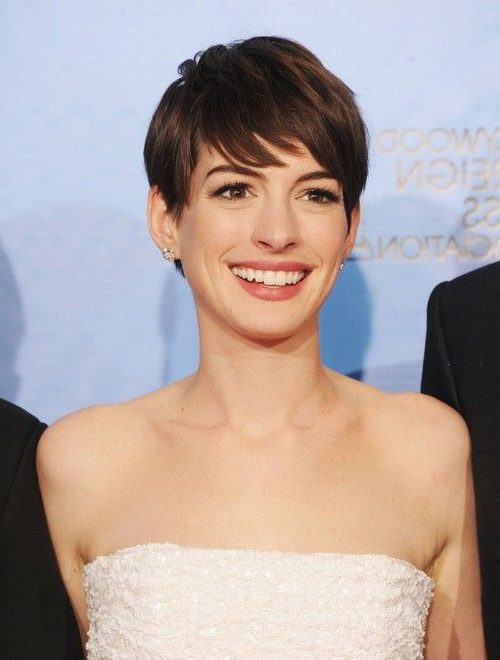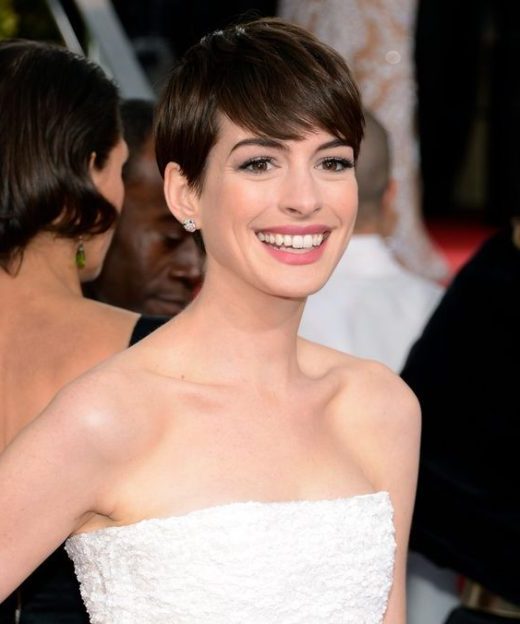 Anne Hathaway captivates the audience with her sophistication and classic beauty. In many ways, she succeeds thanks to her gorgeous hair.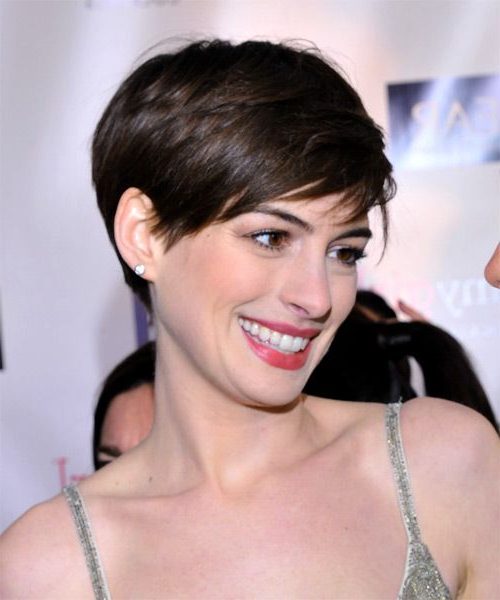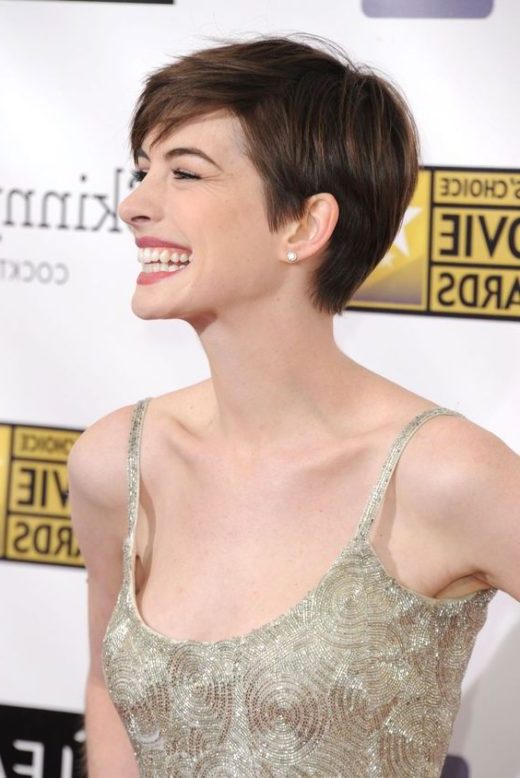 Of course, before, the girl's calling card was dark hair with a long haircut. It seems to everyone that her natural hair color is dark brown. But in fact, her hair is naturally dark blond.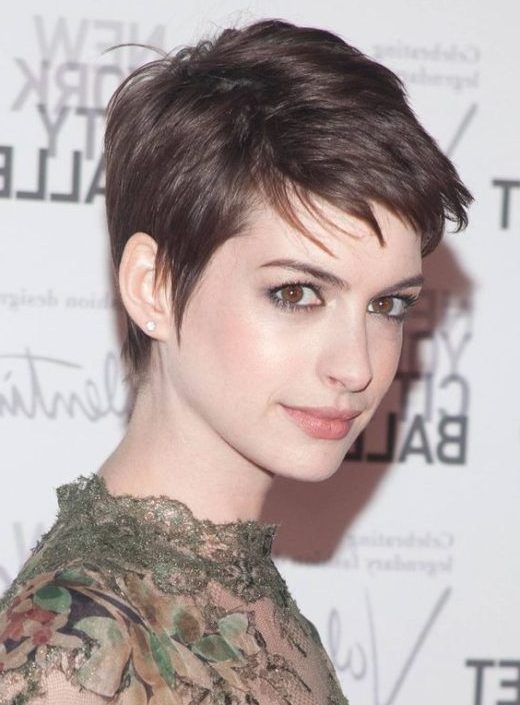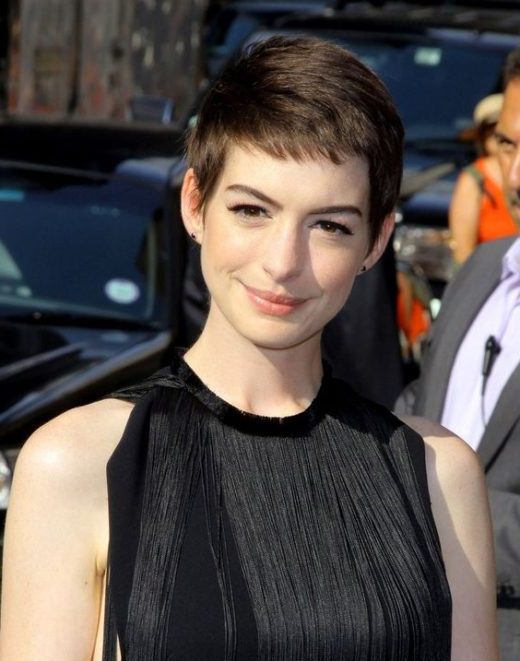 At first, the actress wore just loose long hair, but over time she decided to change her style slightly, cutting her stylish bangs to her eyebrows, the edges of which gradually turned into the total length of the hair, and dyeing her hair.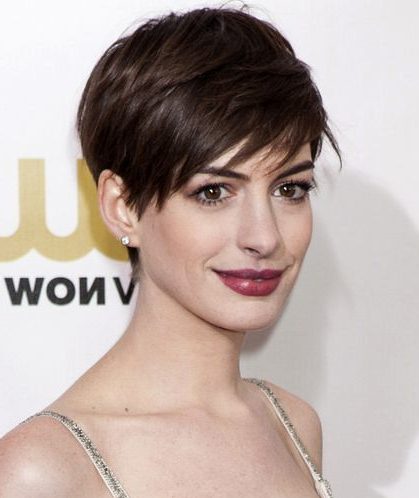 The bangs adorned Ann, as it perfectly matched her narrow face with large and regular features. She then tinted her hair color in a copper color, then performed Californian highlights. The celebrity combed her bangs on her side, and over time decided to grow it all together.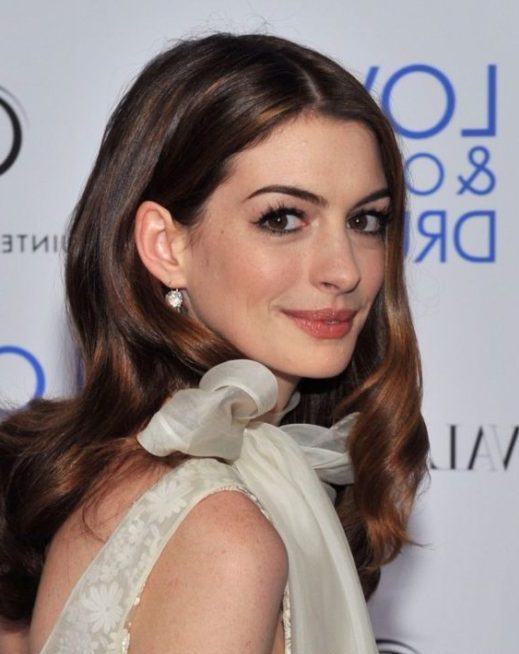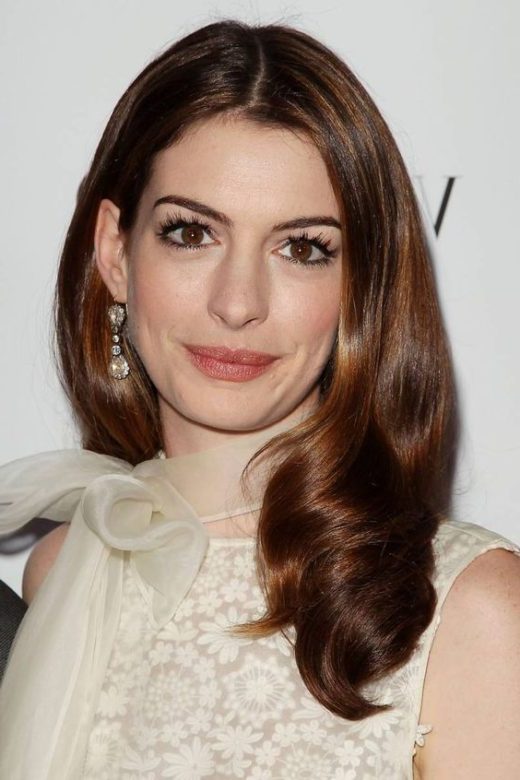 The lady chooses the following hairstyles for long hair: straightened hair, large beautiful curls. It is worth noting that long flowing hair gives the actress incredible femininity and romance, whether straightened or curled.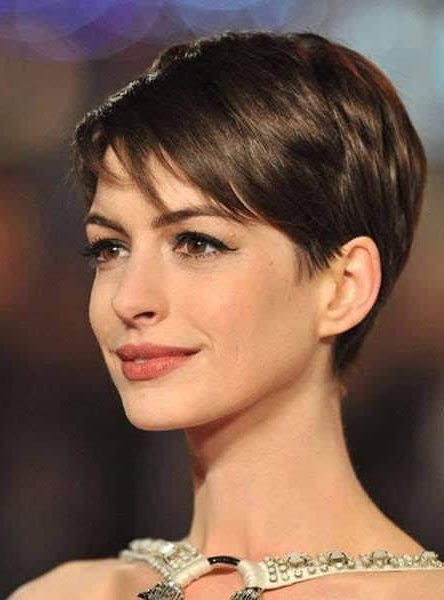 More original hairstyles for long hair at Anne Hathaway can be called a lion's pile and styling "Kok." Such seemingly simple hairstyle options look amazing, emphasizing all the charm of the actress. The girl could also appear at a gala event with a graceful voluminous tail and a romantic headband.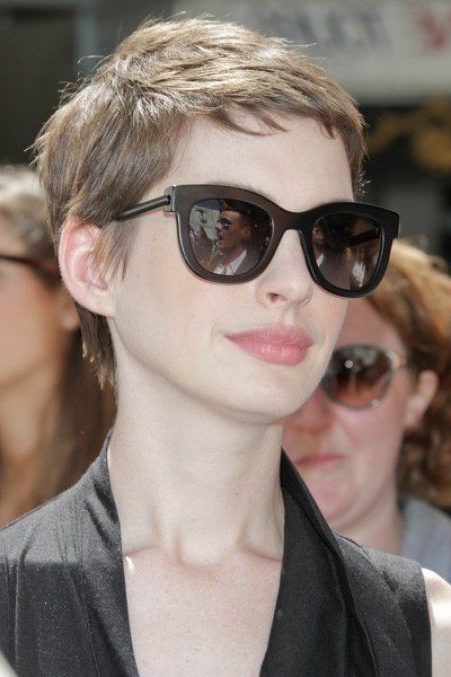 Before getting a very short haircut for Les Miserables, Miss Hathaway wore a bob haircut. She did not wear this haircut for a long time, so few people remember about it. With a medium haircut, Anne looked stylish and elegant. She could straighten her hair of medium length or curl it in waves.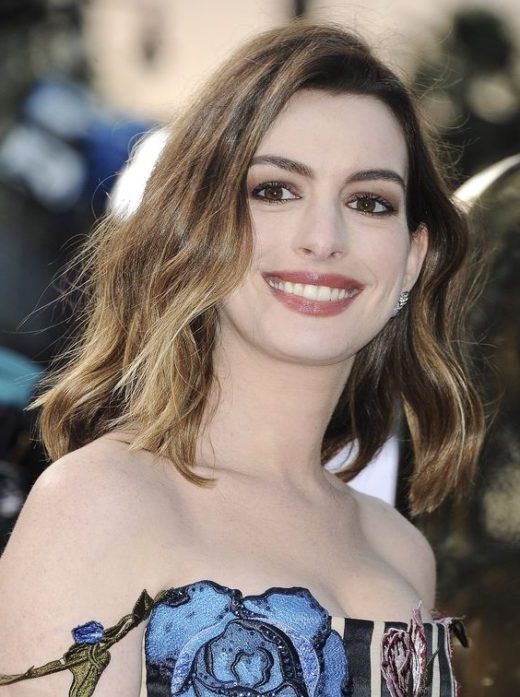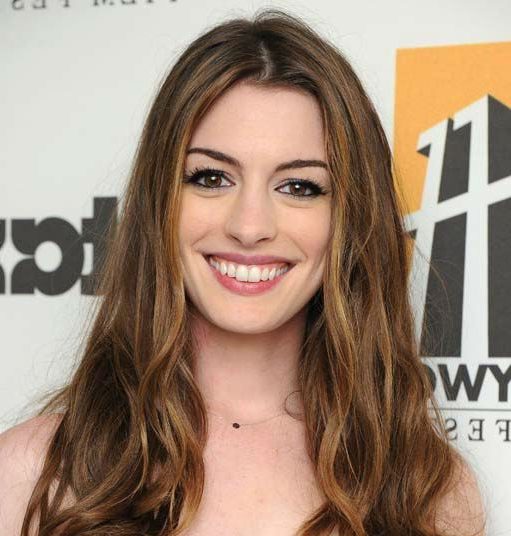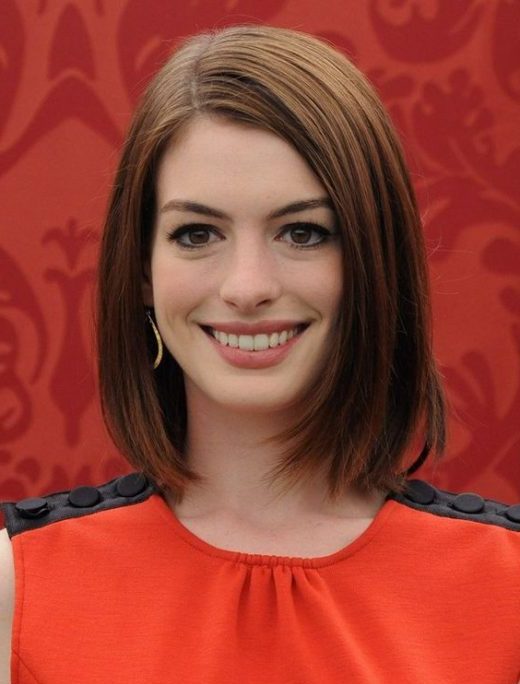 With this haircut, the actress also preferred to let her hair down. The actress once again proved to everyone that you could look completely different even with hair of this length.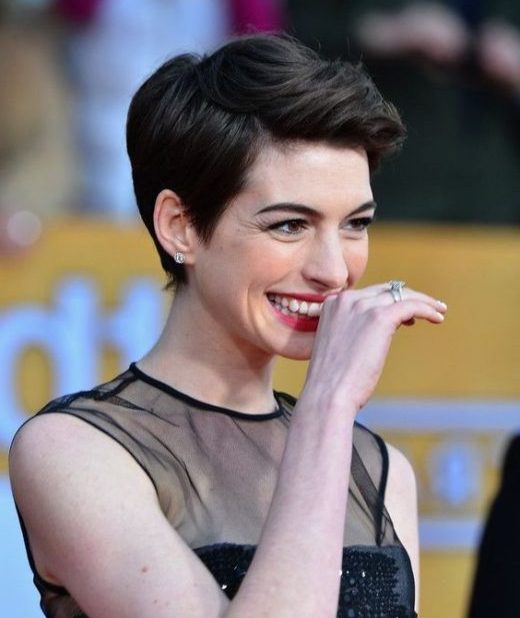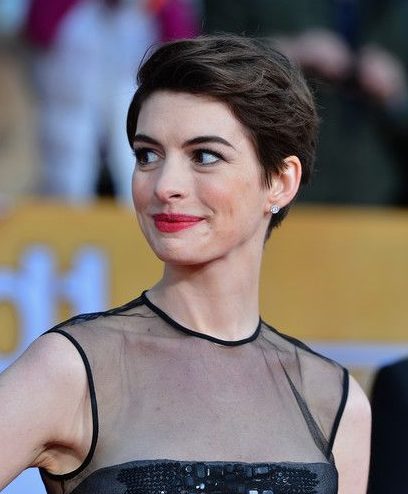 The girl managed to amaze everyone with her super short haircut, which she decided to film in Les Miserables. The Hollywood actress turns out to look diverse even with hair of such a short length. So she does a wide variety of hairstyles, appearing either with a naughty boyish styling or gracefully styling in a retro style.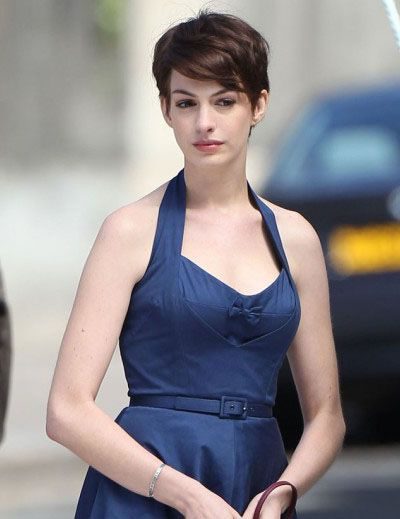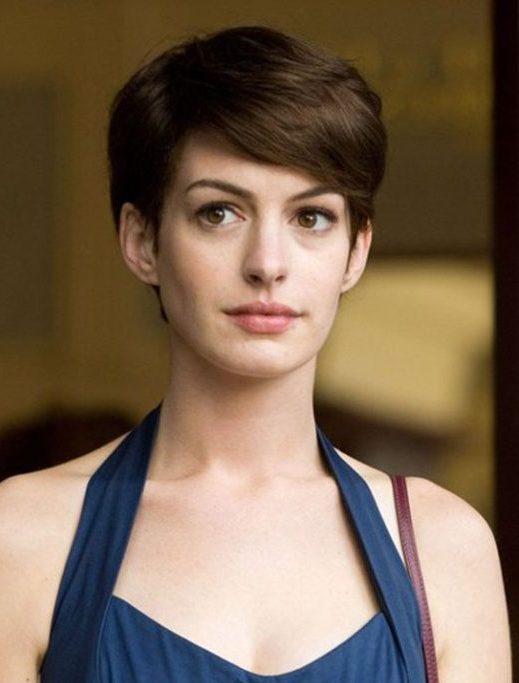 The short haircut gave her a sensuality, emphasizing the graceful oval of the face and the beautiful brown eyes of the actress.