When we look at how the styles of short haircuts for the beautiful Halle Berry are changing, the conclusion suggests itself – if there were an Oscar for the best hairstyle, a great actress would be a permanent winner. When this lady showed the world her fashionable pixie, she became the trendsetter of a new era of hairstyles. In this gallery, you can see the history of her best ideas. The actress has experimented with her haircuts and different styles for years, proving that time has no power over some hairstyles.
Disheveled pixie
Cheeky disheveled pixie for the premiere – why not? Although the actress is a real queen, she prefers more straightforward and more comfortable hairstyles. This incredibly bold pixie reveals her adorable face.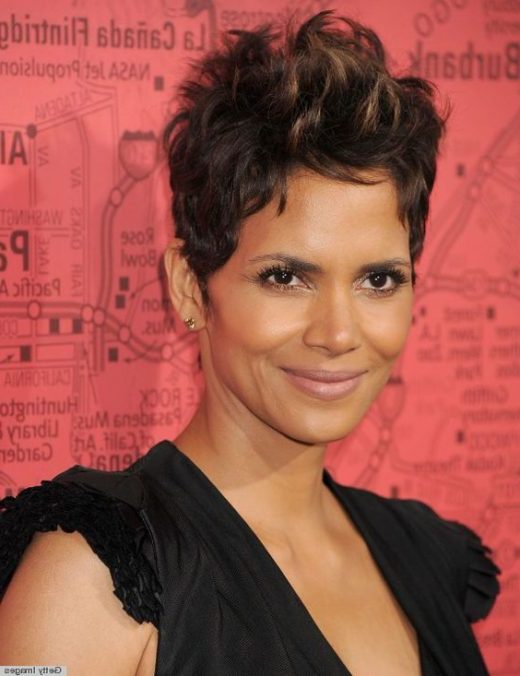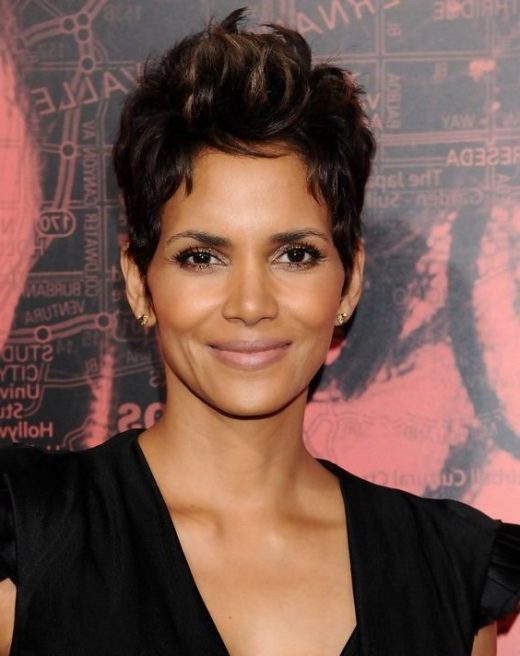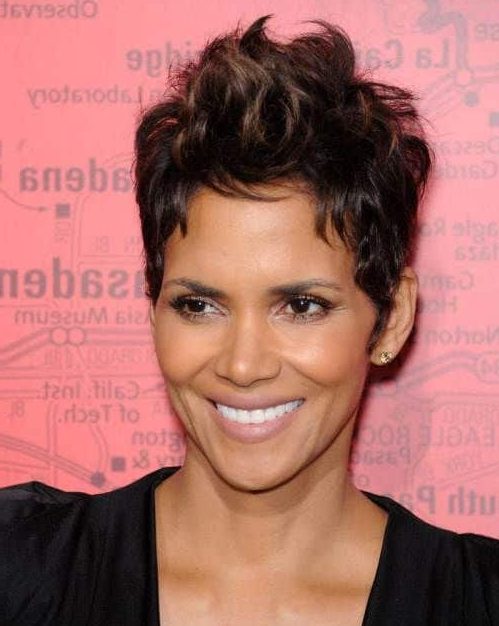 To make the hairstyle look more stylish, she ruffled her hair randomly, creating the effect of movement. This Halle Berry short hairstyle is complex, but it takes a certain amount of courage to choose this haircut option.
Short pixie with oblique layered bangs
Every time people see Halle Berry with another short hairstyle, they witness the birth of a new fashion trend. Remember the layered haircuts that no woman can do without today? This girl has been wearing them since 2014. She does not forget about bangs because she knows how profitably she can emphasize facial features, especially with a multi-layered hairstyle.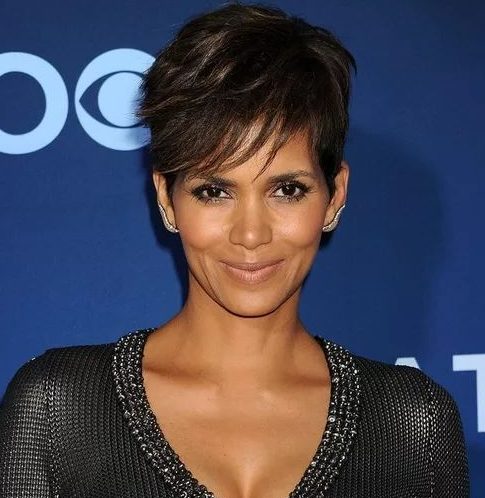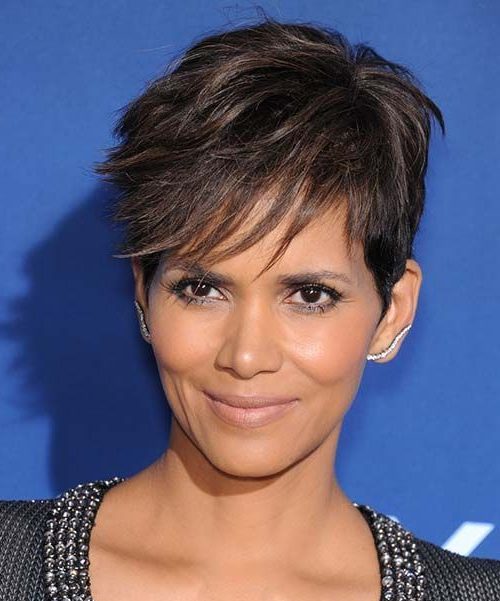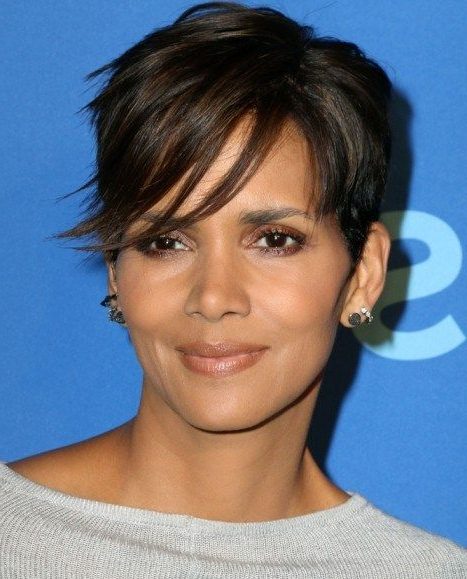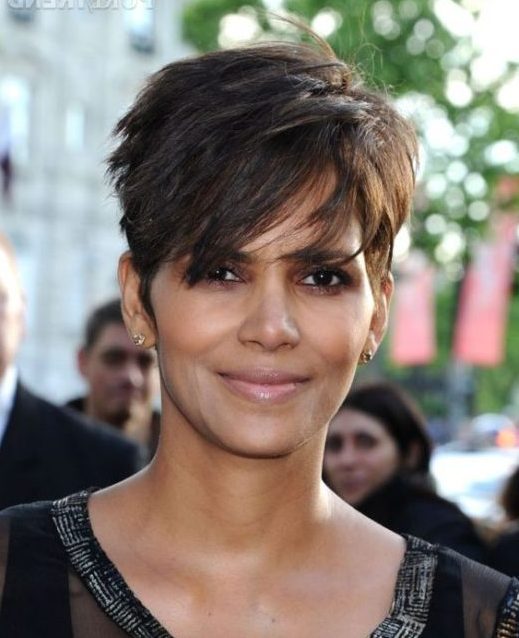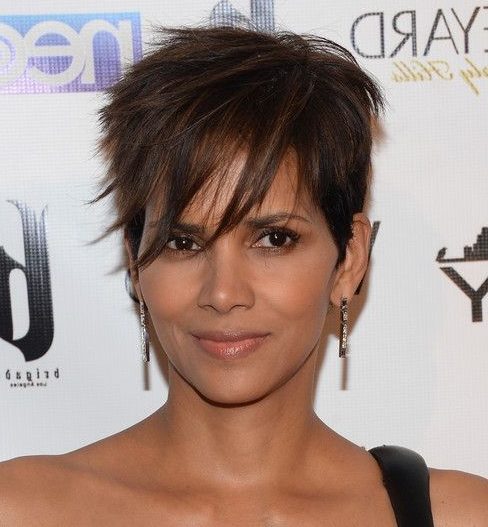 Disheveled pixie
According to the actress, the messy styling of her fairy is what she enjoys doing the most. Each strand of her layered haircut dances to its rhythm, creating a stunning, carefree look that somehow carries a truly feminine vibe. Here she is in a very sexy dress that matches perfectly with a bold hairdo.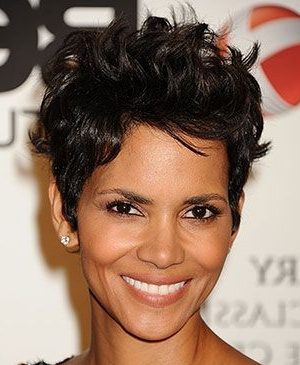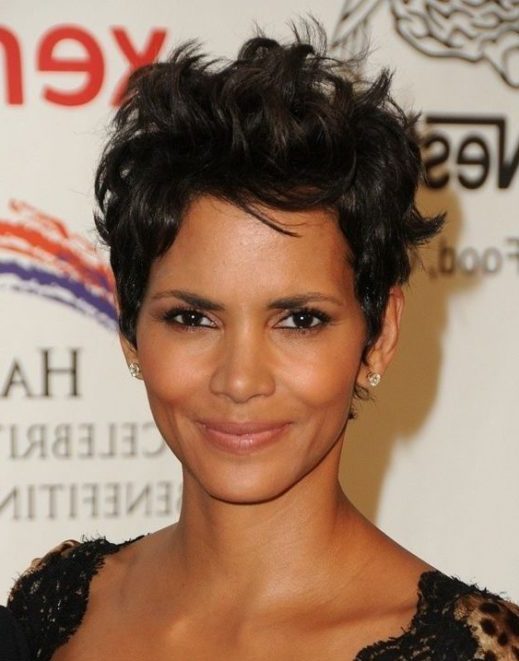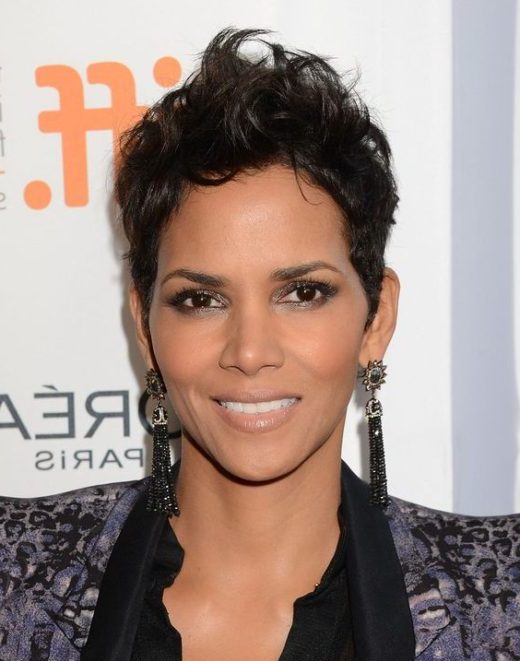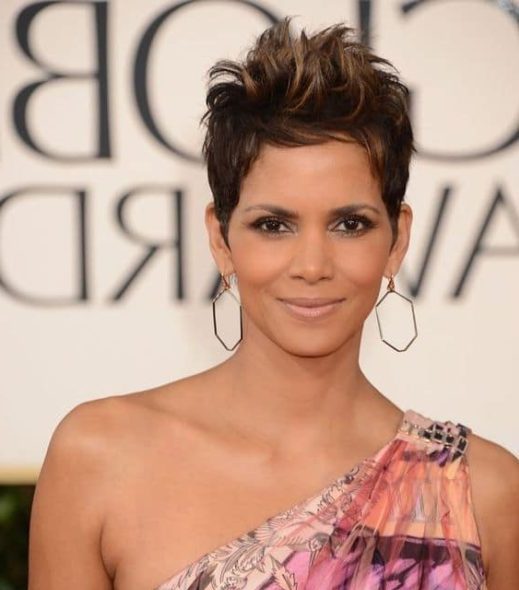 Pixie with mohawk
Here's another bold style from Halle Berry. The actress skillfully hides her thick curly hair under her beloved pixie. Of course, she can't afford too many sharp spikes in her hair; this fancy hairstyle is under the gun of many cameras. Therefore, the sides are smoothed, and the top of the head remains wild and rebellious. Everyone loves how this girl plays by her own rules!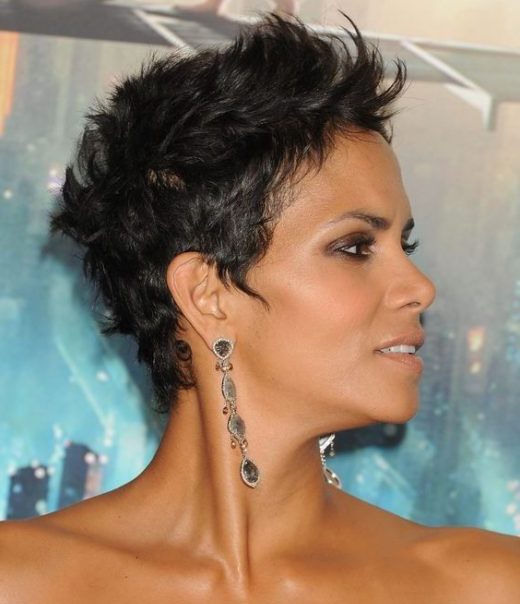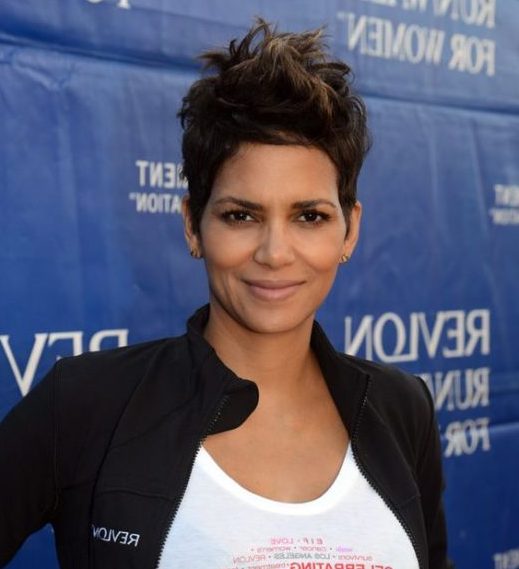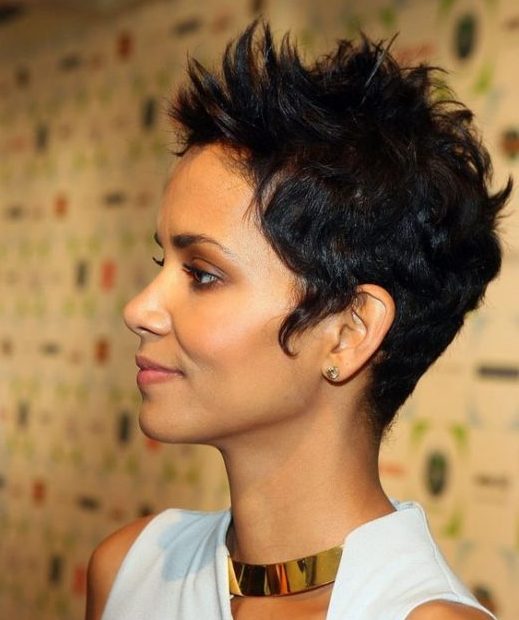 Soft tousled waves with layered bangs
Yes, Halle Berry's hairstyles have undergone many transformations, and the wavy hair options are no exception. This hairstyle is highly suitable for the face of the actress. The voluminous and lively texture looks very original, while the neatly laid bangs nicely frame the face. As a result, this hairstyle seems pretty straightforward. And this simplicity can conquer anyone!