In 2017, the pop singer decided to go over to the pixie mane side. Katy Perry's short hair went through several stages: she started flirting with a side shave and then went for the long pixie. Every time she appears before the cameras, it makes us wonder if we should make the jump and cut our hair.
Play with the bangs, with the volume and the color. They are the three chips she bets on to show us that wearing a short is also fun.
Long pixie
This style was the first to adopt Katy Perry's short hair. The singer left the medium hair and opted for a long pixie, with the central part of the hair longer than the rest, including a bob extension. The bangs were blunt and forward.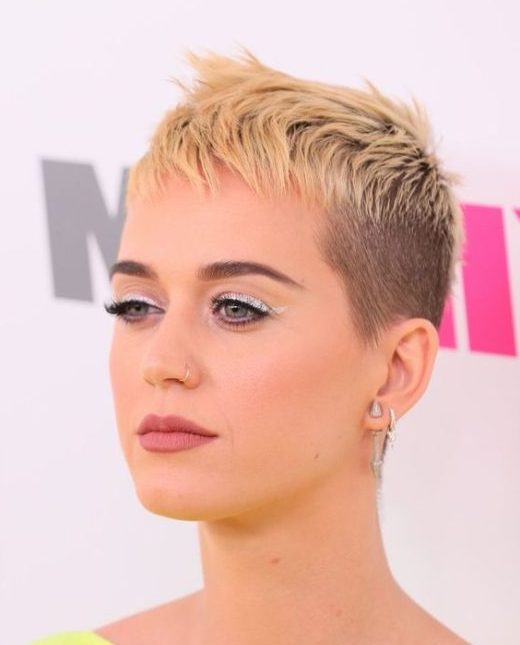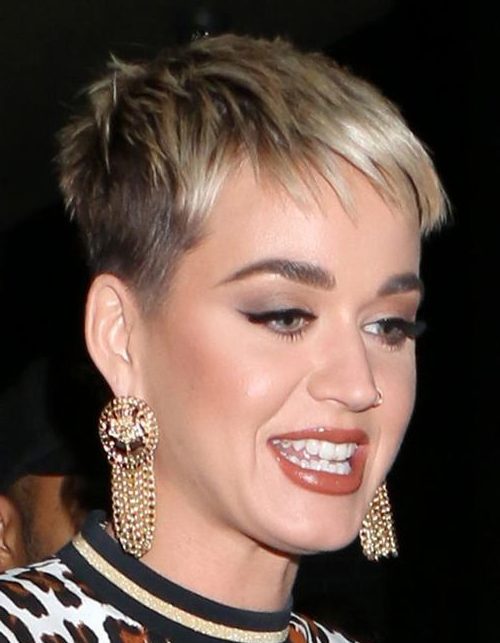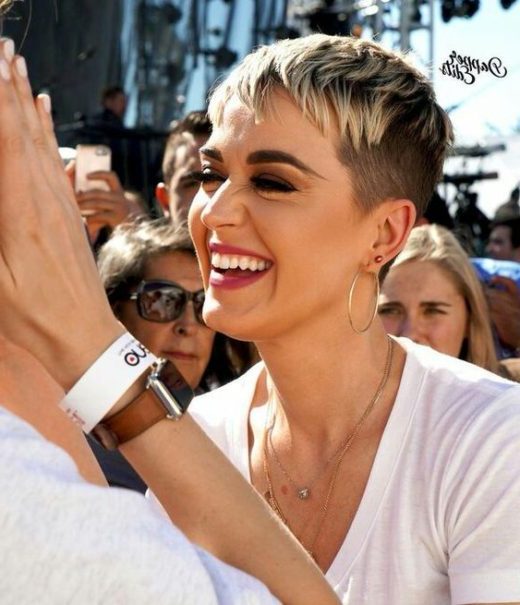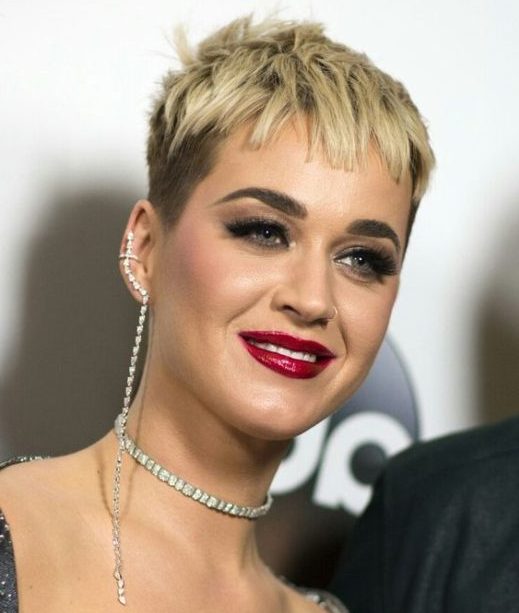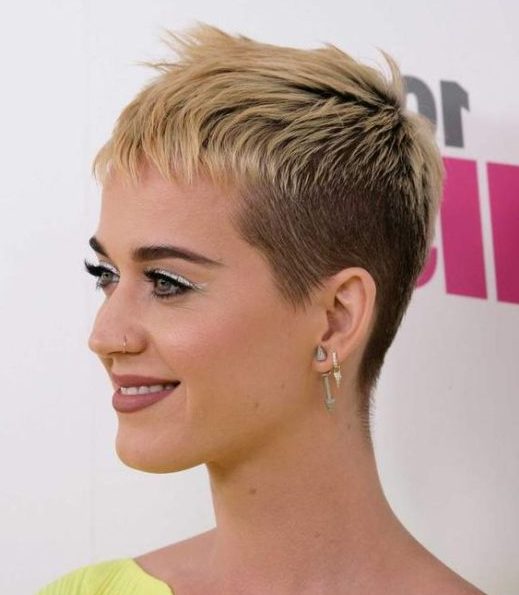 Vintage
Featuring a vintage-tinged pixie, Katy Perry's short hair went from blonde to black. It was not the first time she used it in this shade, but it was the debut in her short hair. Her styling for this formal occasion was to carry it forward as if it had subtle waves. The result was very flattering, as she dyed her eyebrows black as well.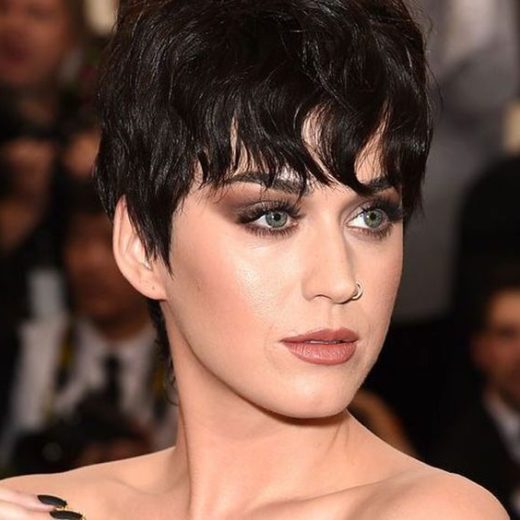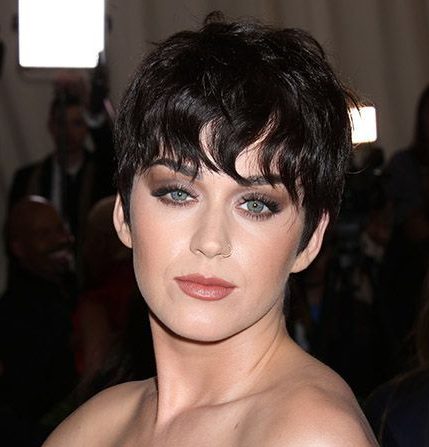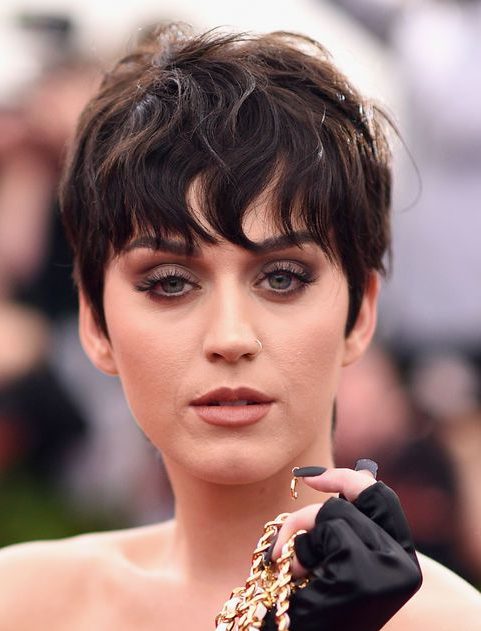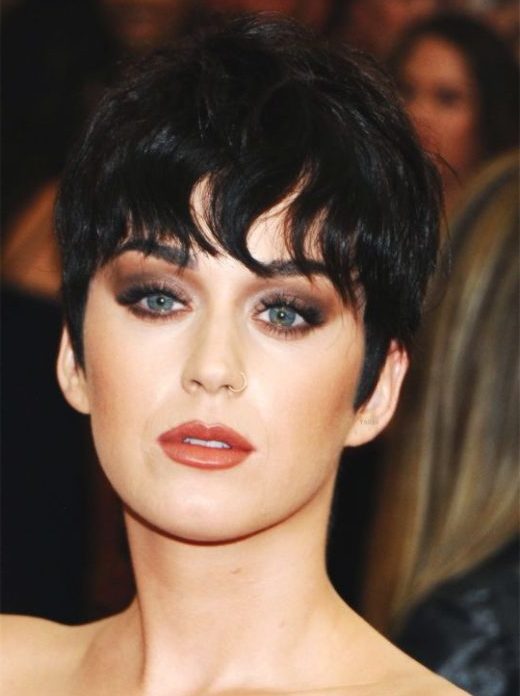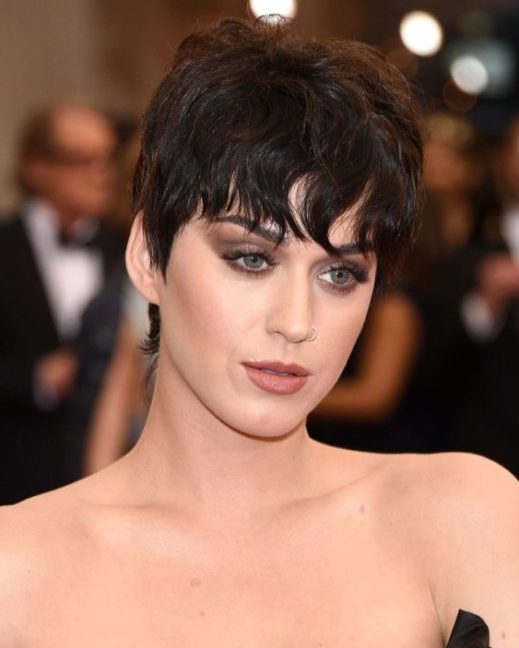 Messy roots
Among the different hairstyles for the pixie cut, we love its tousled version. Not to mention the possibility it gives to play with colors and visible roots. This is a nirvana blonde, and Katy knows how to wear it. She opted for short, blunt bangs. This short hair look from Katy Perry proves that a snap of the fingers can make for fun styling.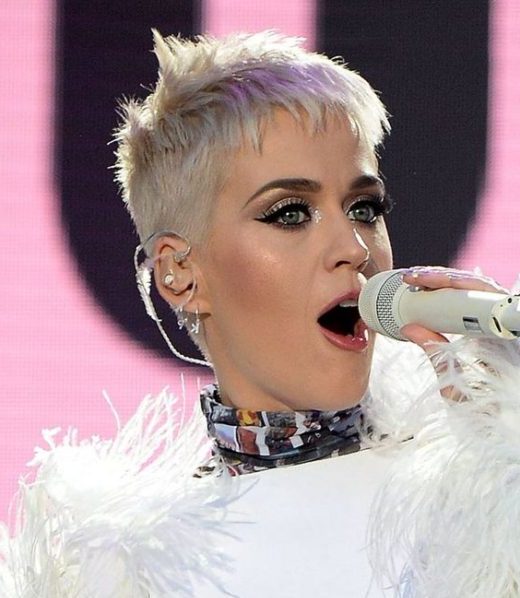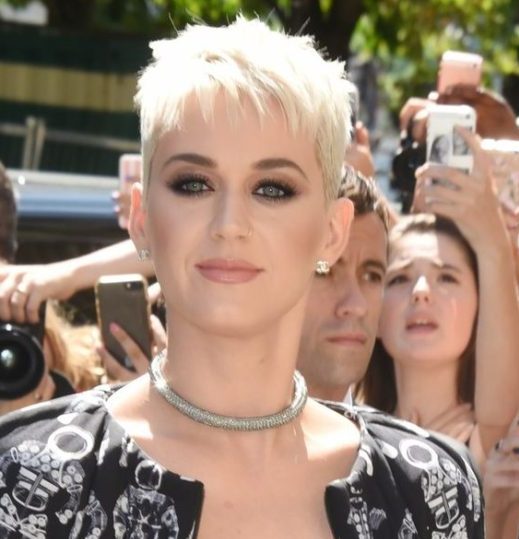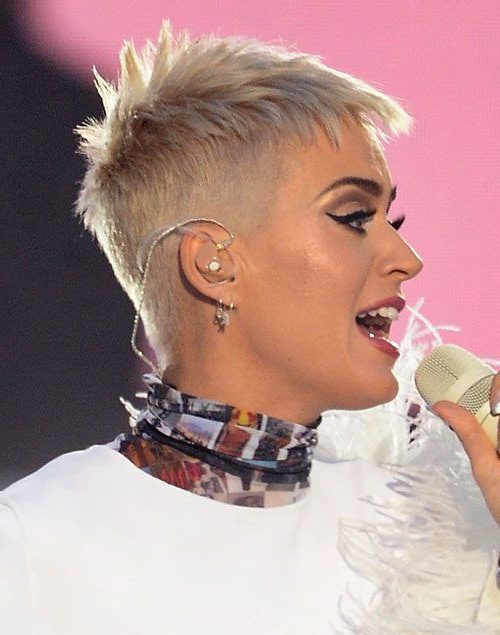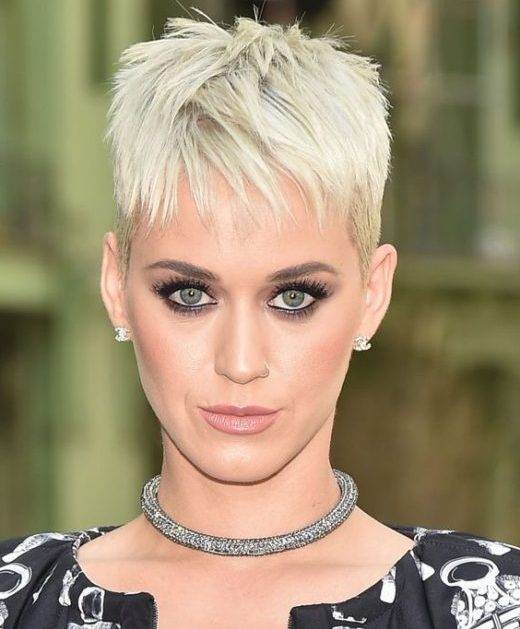 Volume
The pixie looks fabulous, both flattened and voluminous. If you have curlers or straight, try passing a gel that helps you give it the desired volume.