Bob 'no longer needs an introduction, nor does their classier cousin, choppy bob hairstyles. That's because they've been around long enough to have lots of creative, eclectic characters. Unique styles below are visual testaments to that staying power over time and fashion trends.
The main attraction of choppy bob hairstyles
Choppiness enhances texture, and a textured cut is the easiest way to add exciting points to your hairstyles for a shorter length. Check out the examples below, and you will see that it is a worthy option for your next cut.
Jaw-Length Shaggy Haircut with Side Bangs
Choppy hairstyles are a breeze with a quality layered haircut and a good texturizer. When you also add a dimensional hair color like this multi-tonal brown blonde, you can have a trendy look at your fingertips with minimal effort.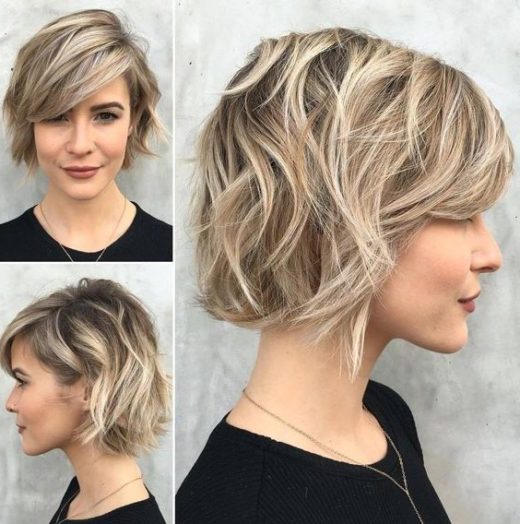 Layered Choppy Bob
Want a cute hairstyle that is just as easy to care for as washing, grooming, blow-drying, and walking out the door? This is the bob for you – and it's especially great if your hair is lacking in volume. It will create an illusion of mass most naturally: through layers.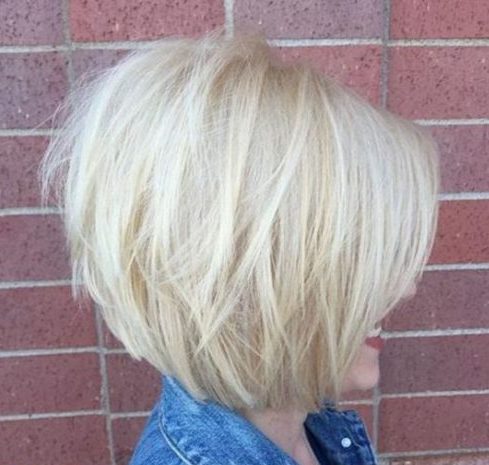 Textured Choppy Blonde Bob
A short choppy bob textured with soft layers is so alluring! What sets this look apart is the wavy texture and the pearly blonde tone, which makes the style appear less edgy and more feminine.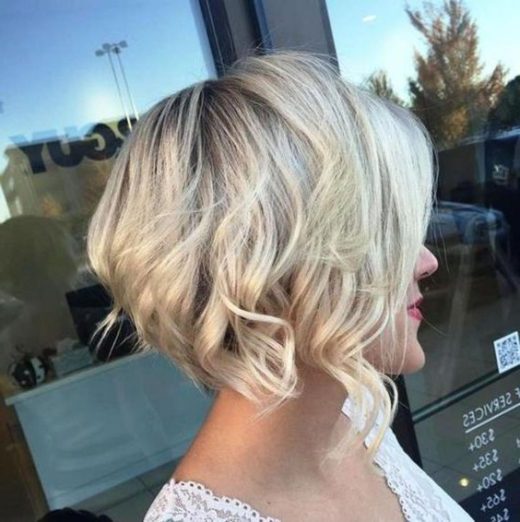 Cut with long wispy layers.
This layered bob is less predictable thanks to the mix of chunky and thin, irregularly cut strands. Choppy long front pieces are essential as they ground the chicly tousled haircut.
Ash brown wavy bob for fine hair
When it comes to fine hair, chopped cuts look softer – more vinous than rough and hairy. The ash brown bob gives a delicate style with broken waves that frame the face in a weightless cloud.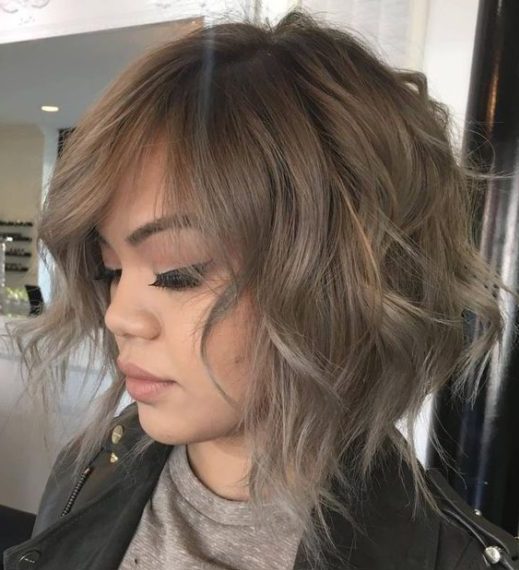 Short jagged bob
A choppy bob with jagged, slightly uneven layers is the height of the edgy style. Ask the stylist to use a razor on the layers for a feathered finish. That's the key to a bob with lots of lift and volume.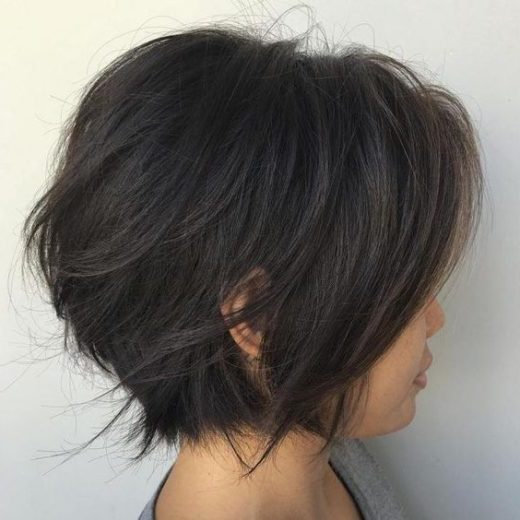 Jagged layers and copper strips
A textured bob is never flat and lifeless. These medium shaved layers are beautifully accented to enhance the inverted cut. Pro tip – copper brings out noticeable green eyes.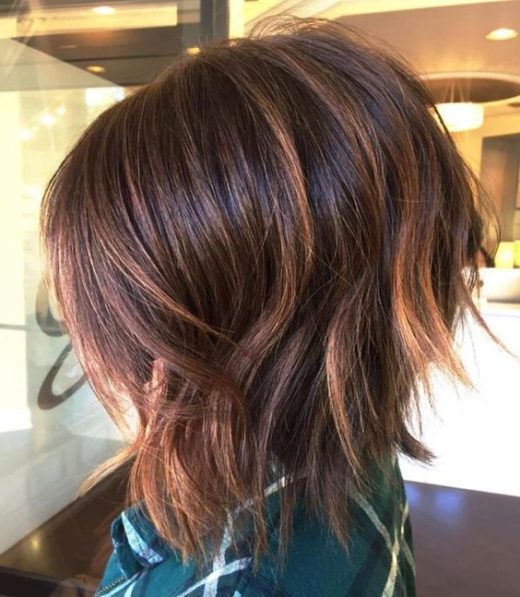 Choppy with curls
Curls add dimension and texture to any hairstyle. They're also the perfect ingredient for cute bobs. Loose spiral curls like these work best because they're not heavy, still have movement, and won't get frizzy or lose shape quickly.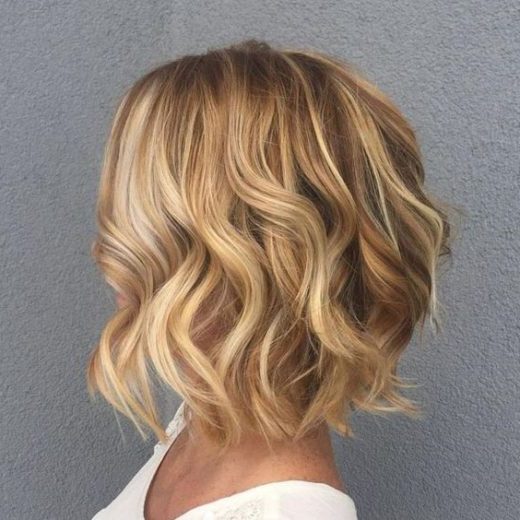 Choppy chocolate brown lob
One of the best things about a shoulder-length style is that it can be relaxed but always look stylish and cool. You also don't need elaborate highlights to have a vibrant color. Opt for an excellent chocolate brown that looks very rich in combination with a long-drawn-out bob.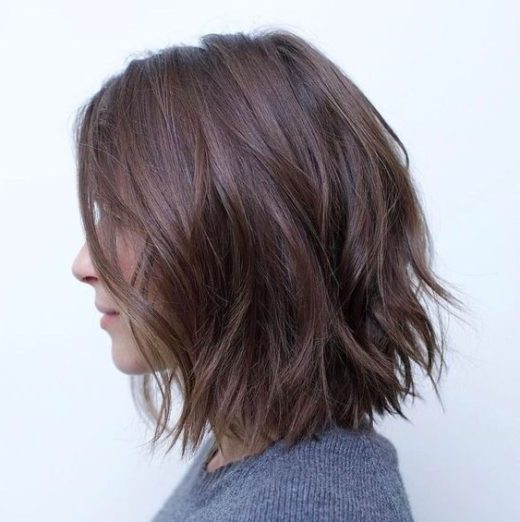 Swoopy layers and elongated front pieces
Having hair in one length can be tedious, so flip it up and try an asymmetrical bob with longer pieces in the front and swoopy layers. This style is easy to avoid using bangs as you can cut long, graduated face-framing layers and get the same effect.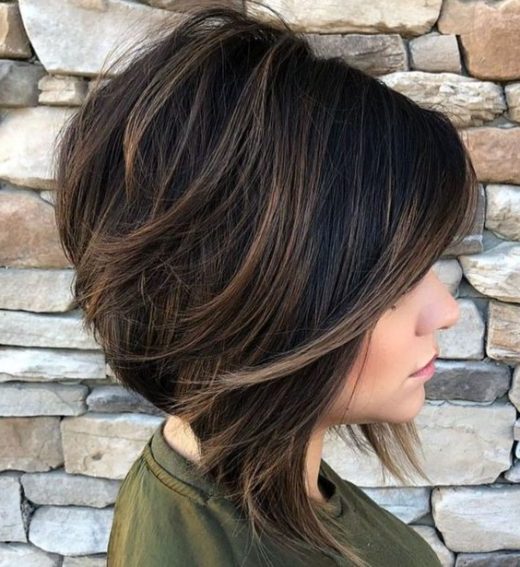 Choppy angeled bob for wavy hair
With curly hair, choosing the perfect bob for your texture is essential. Cutting your hair at an angle will help bring in some extra volume out of your waves and curls, and this will create an excellent inverted shape too. Sprinkle in light caramel highlights to accentuate your ends.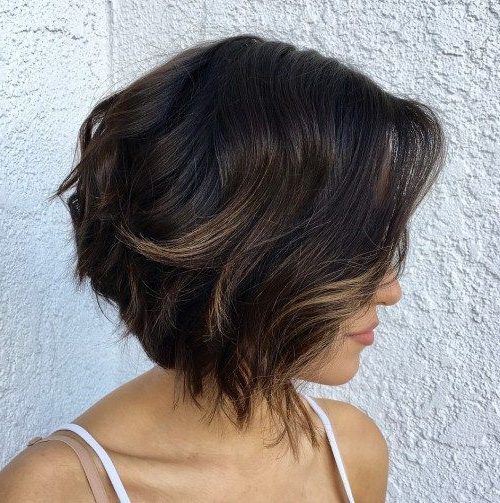 Cute breathy ash-blonde bob
Speaking of messy, tousled hairstyles, they're in, but you don't have to go with the entire 1980s volume to enjoy a bit extra root lift. An angled bob with slightly plucked roots creates a round shape for your hair and works best when styled straight.
Short Stacked Golden Brown Bob
The choice of brown and honey blonde highlights results in a beautiful color duo that looks classy in combination with a short, stacked bob. Keep your hair loosely curled or pinched for the best results with these incredible pieces of layers.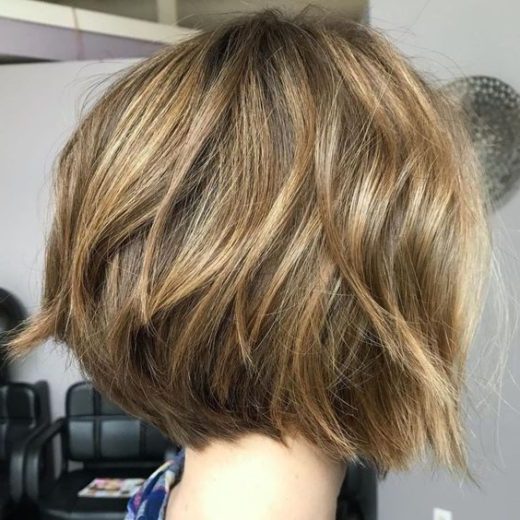 Messy silver bob with choppy ends
There's no doubt that the long choppy bob is the "It" style right now, but it's also essential to make this cut your own and coordinate it with your personality. Blunt ends and sleek design suit someone who loves order and precision in life, while more chaotic and choppier styles are more in harmony with spontaneous and quirky ladies. To personalize the style even more, maybe go with a silvery color or a dramatic blue-black?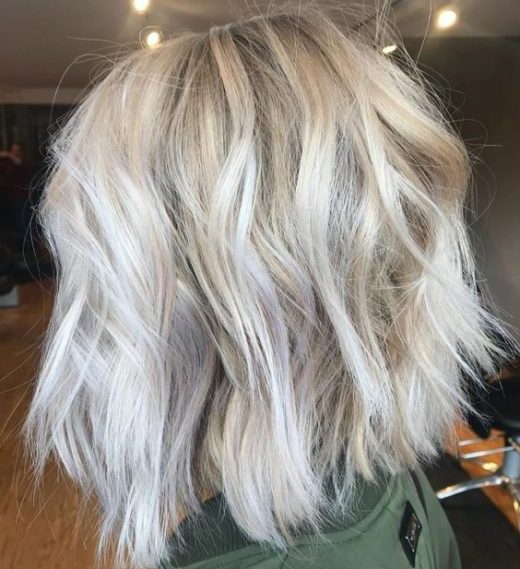 Choppy bob with blonde highlights
This choppy bob for thick hair is amazingly shaggy and dimensional. Thanks to the sexy and, at the same time, soft hair color of the dark blonde base with light blonde highlights, the style is more than enough to turn your head. However, the winning note is the chunky shafts separated at the ends to provide tons of volume.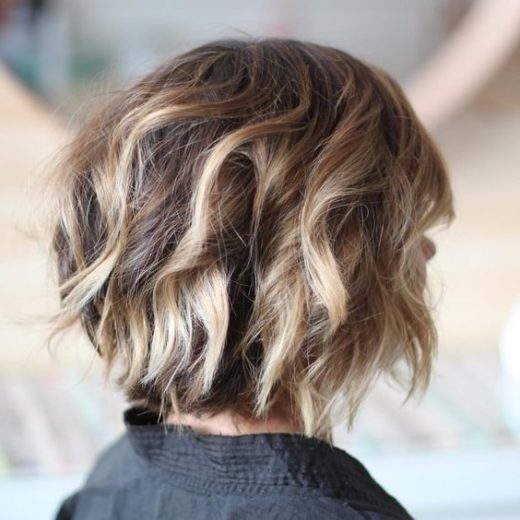 Stark White and Choppy
It's hard to say what's even more fascinating about this hairstyle – the stunning silvery-white color or the edgy cut itself. It's layered beautifully with rough, choppy edges, resulting in an effortless bedhead that's both sexy and on top Point is.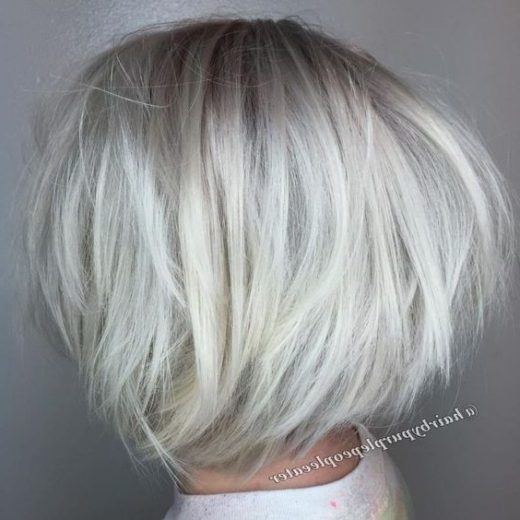 Tousled and bobbled curls
Although choppy haircuts often look good on women with straight or slightly wavy hair, curls (whether natural or styled) loosen choppy bob hair and create a more romantic look that would be another facet of your new bob.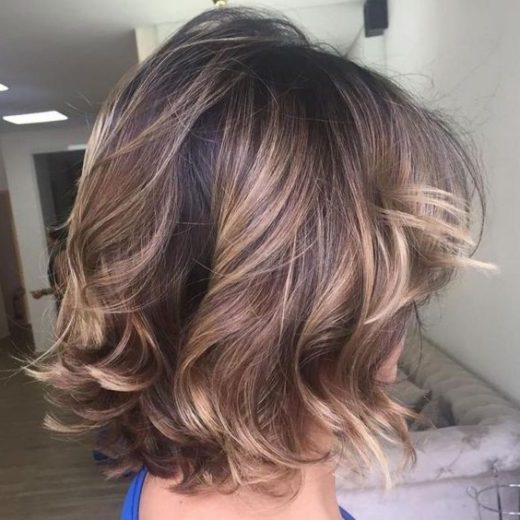 Choppy bob with blunt ends
As the photo shows, a choppy bob haircut doesn't always have to feature the over-popular layered ends. This cut is short and wavy, but the standout feature is the blunt ends that add personality to the look and set it apart from similar styles.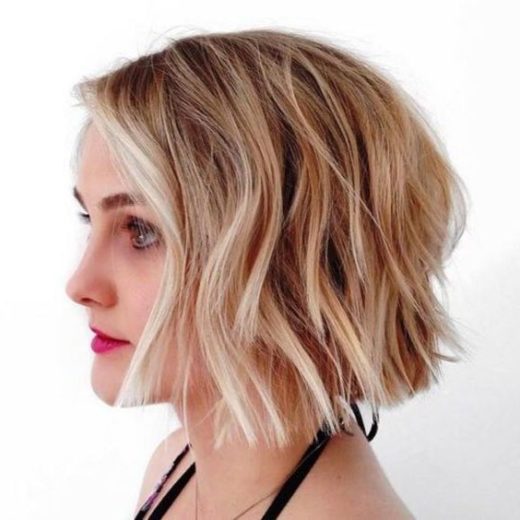 Medium choppy bob
Do you want to avoid a big harvest? Consider bobs that fall on the shorter side of medium length like this one. Get layers to create a sexy, shaggy bedhead effect and head out the door with a fabulous one that owes its success to a bit of finger-combing and product.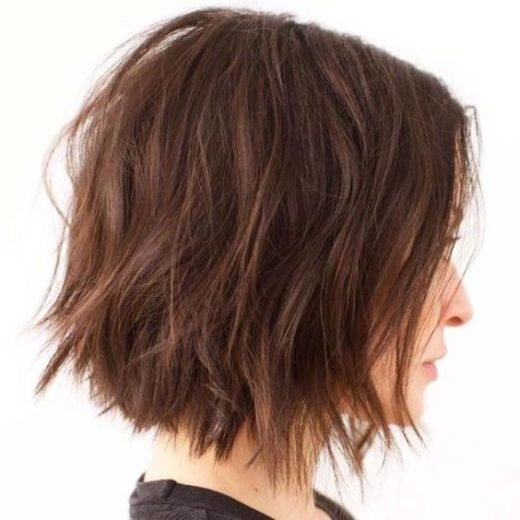 Straight cut shaggy bob with bangs.
This short choppy bob will make you fall in love with it at first sight. The overall choppy texture, finely cut angled layers, and straight cut edge make for a beautiful style that can't be looked away from. The muted copper is a modern shade for redheads.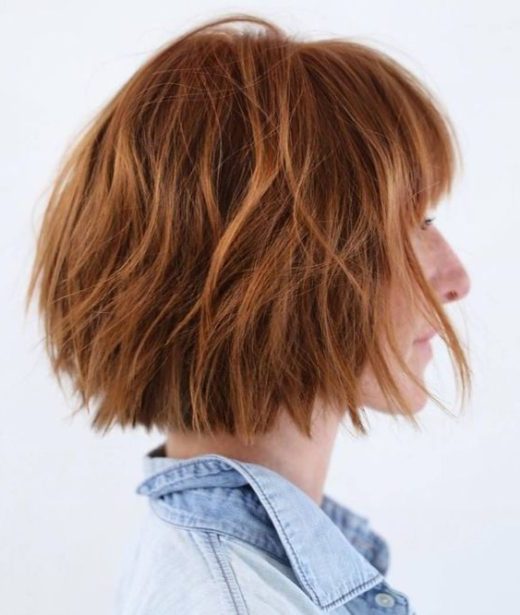 Subtle Highlighted Straight Cut Bob
The bob cut is timeless, but a touch of waves, thin layers, and a balayage make it modern. Bobs, in general, are such an excellent choice because you can easily customize them to suit your style. Plus, the short length is always a bonus, thanks to its easy maintenance.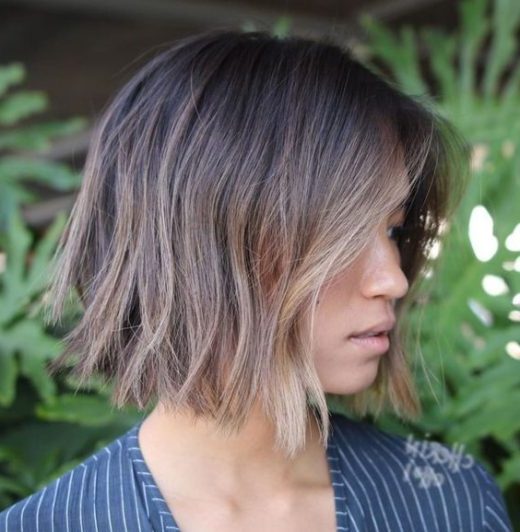 Tousled Wavy Bob with High Contrast Balayage
The layers are a smart choice for thick hair because they help tame the volume and better shape the cut. Waves will adjust the book, but only in the best way. If you want big hair, a contrasting balayage will accentuate the fullness and depth of a textured bob.
Neat short bob with delicate layers
A tiered and choppy layered bob would have a more voluminous look than a bob with a length all the way through. This cut is the way to go if you are someone with delicate curls. When it comes to styling, teasing is the number 1 trick to add body to your locks. And, of course, hold it in place with a firm hold hairspray.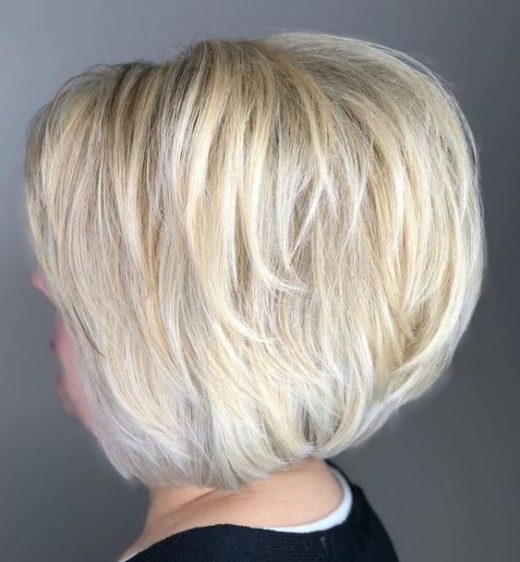 Unequal chopped praise
The angled bob is not only super stylish but also makes your short hair appear medium length due to the long curls. The asymmetrical cut in combination with thin layers brings more movement to the hairstyle. It's an effortless look and its texture only highlights that.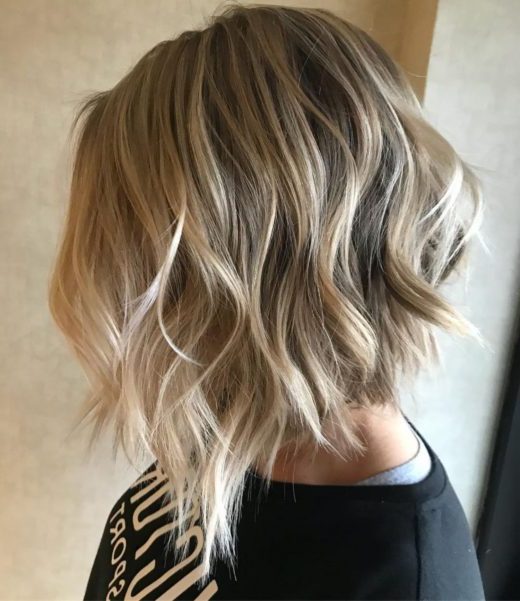 Pine bob with finely chopped ends
A straight-haired bob is no-nonsense. It's clean, sophisticated, and incredibly bold in dark tones. The choppy ends give the classic cut contemporary vibes and some movement so that the short coif doesn't stagnate so much.