Short hair is not only the most comfortable but also very stylish and modern. Judging by the statistics, this hair length is preferred by quite emancipated, self-confident girls and women. For many people, short hairstyles are associated exclusively with the so-called boyish hairstyles. However, as experience shows, not everything is so simple. Beautiful hairstyles for short hair provide for different lengths, which allows you to create real masterpieces on your head, depending on the situation.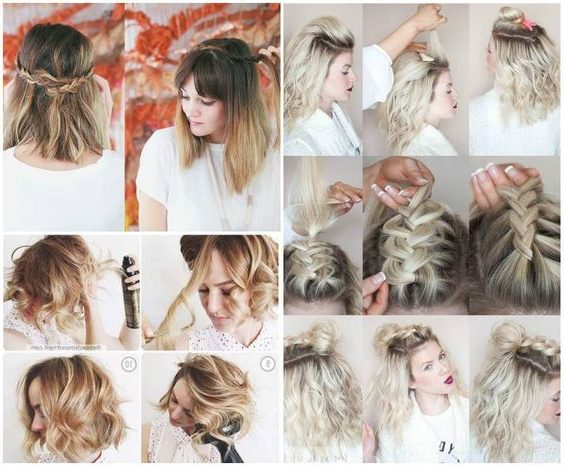 If you are a happy owner of short hair or are planning to become one shortly, information on hairstyles for short hair will be more than useful to you.
We have selected the most fashionable hairstyles for short hair that you can do yourself or show a photo to your hairdresser.
Even though any woman deserves the title of "queen," from time to time, everyone has days when you need to stay as active and collected as possible. During such a period, the hair mustn't distract from important matters, and at the same time, be beautifully styled. Therefore, we propose to consider hairstyles for short hair, which are characterized by increased practicality.
French bun for short hair
Fully tied hair is ideal if you don't have the ability to tweak the styling throughout the day. For this reason, we recommend that you pay attention to the photo of hairstyles for short hair called "French bun." It is not so easy to do it, but you develop the necessary skills and significantly speed up the procedure after a few times.
For this practical short hairstyle to be perfect, follow the tips below:
Divide your hair into three sections.
Comb the back of the curls with a thin comb.
Please pick up the main part of the hair and twist it into a bundle while tucking the free end inward. Secure the resulting shell with a large number of pins.
Twist the hair similarly remaining on the sides, connecting it to the man bun. Use hairpins to reinforce your hair.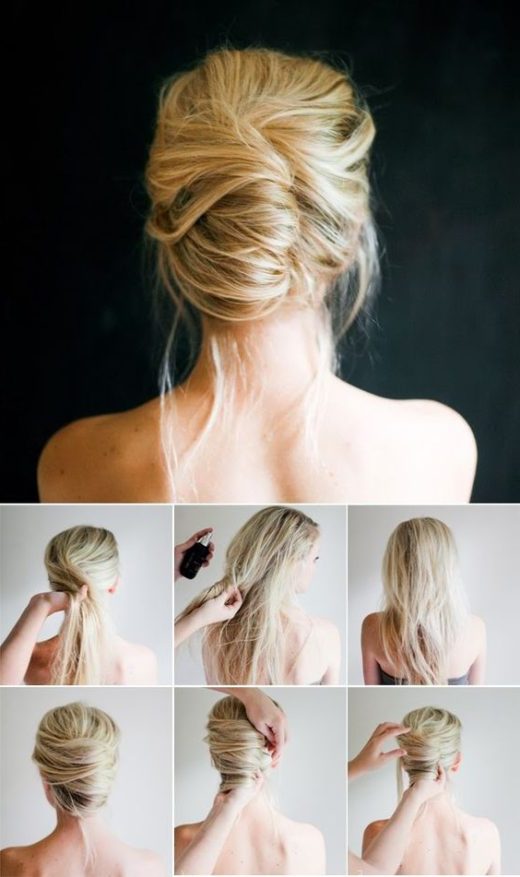 Low ponytail
A ponytail is one of the most comfortable practical hairstyles for short hair. Its only drawback is that it still requires a certain length and will not work for a very short haircut.
It is quite simple to make such a styling:
Leave two strands near the ears, tie the rest of the hair into a low ponytail and tie with a thin elastic band.
Take the side strands, pull them back, and cross them together just above the elastic. Pull the ends of the strands under the ponytail and secure with hairpins or hairpins.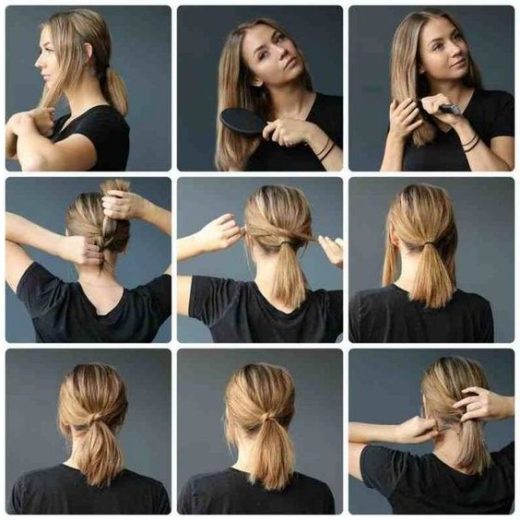 Romantic ponytail with braids
Are you in a romantic mood, but the day promises to be active? Then pay attention to braids for short hair combined with a ponytail. This hairstyle lasts all day without problems and at the same time attracts everyone's attention. You can do it at home, especially since this procedure will not take much time for short hair.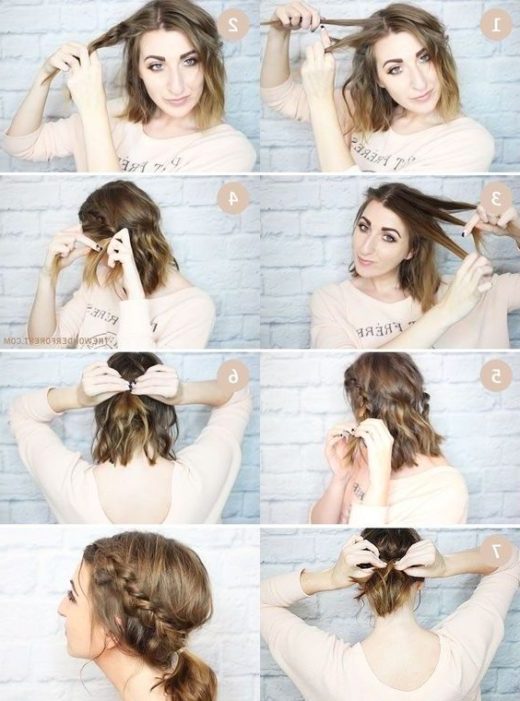 Double tail
If the dress code allows, then you can safely go to work with a tail. Owners of short and not too thick hair are recommended to do a double ponytail. The main secret is to keep the collected hair on the same level. This hairstyle for short hair allows curls to look fuller and thicker.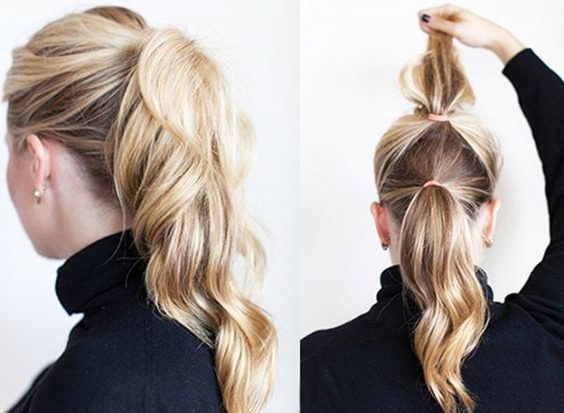 Loose hair
Owners of short hair can always wear it loose if they wish. It looks pretty gentle and feminine. However, so that such a hairstyle for short hair does not look too simple, it can be decorated with a small braid. It is enough to braid the styling on one side of the head to not visually overload it.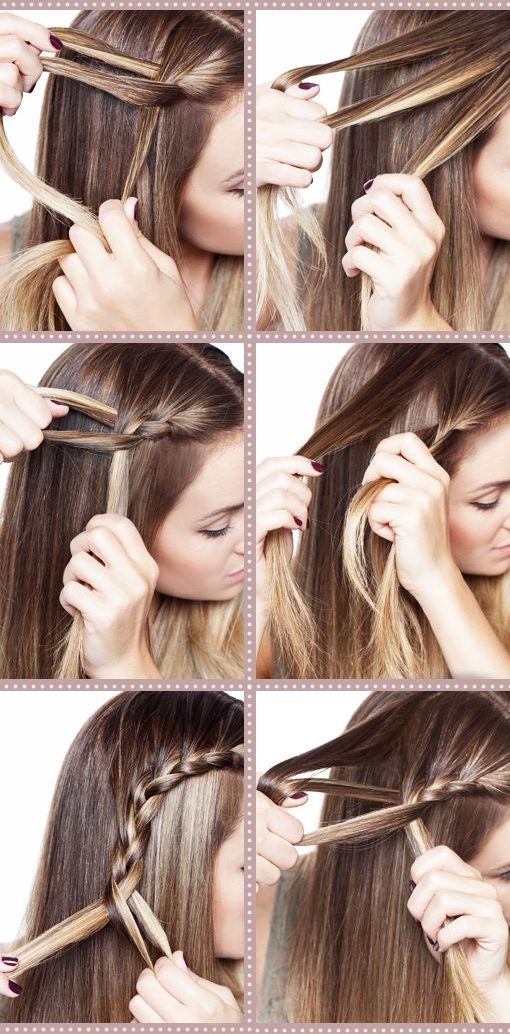 Braids from bundles for short hair
The classic braid seems too boring for many girls. In this case, they can be advised to take a closer look at the styling, in which several braids are used at once, woven in the form of a plait. The four braids start at the front and join just below the crown of the head. It turns out a kind of Malvina that goes best for young girls.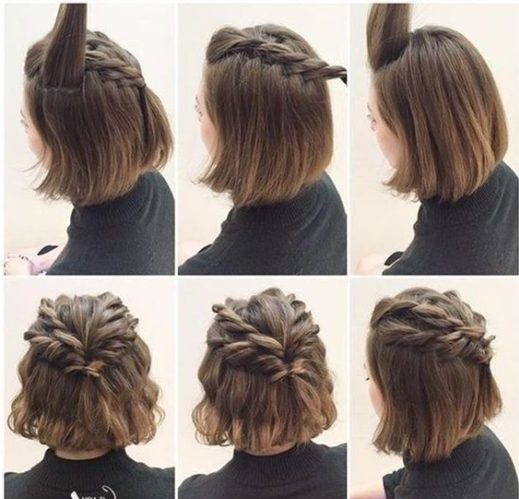 Hairstyles for short hair: Careless Malvina
Among beautiful styling for short hair, Malvina is the most popular. To make it look modern and stylish, try to create a casual look. To do this, use a plaited braid. Make it not tight and additionally comb your loose hair.
Brushed on short hair
To create a daring look, among all hairstyles for short hair, it is better to choose a fleece. It is straightforward to make it because all you need is to take your hair back and comb it. For the stability of the hairstyle, it is important to use fixatives. This styling is suitable both for bob hairstyles and for hair of other lengths.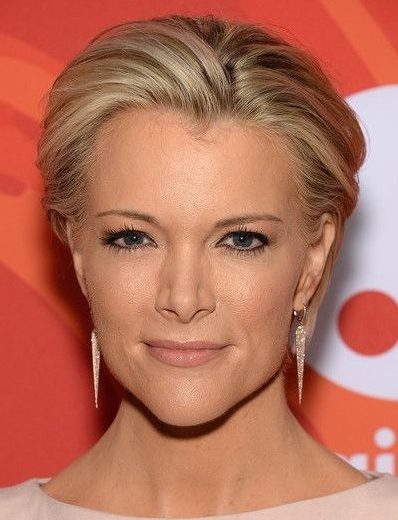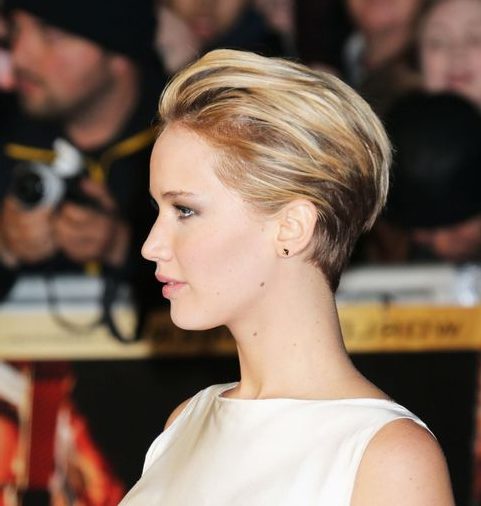 Lush ponytail
Hairstyles for short hair come in a wide variety. But if you want practical styling, then it is best to use the ponytail hairstyle. Some girls find it too boring and therefore we recommend using more interesting options. For example, tie a high ponytail, and decorate its base with two side strands. To make such a practical hairstyle for short hair look more spectacular, make one strand much larger.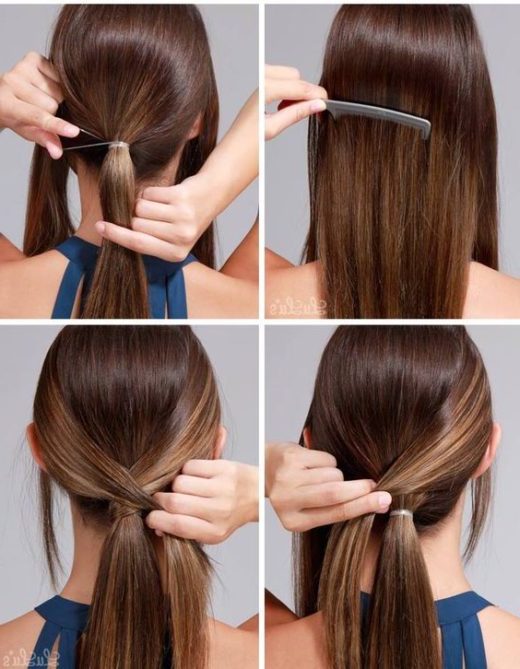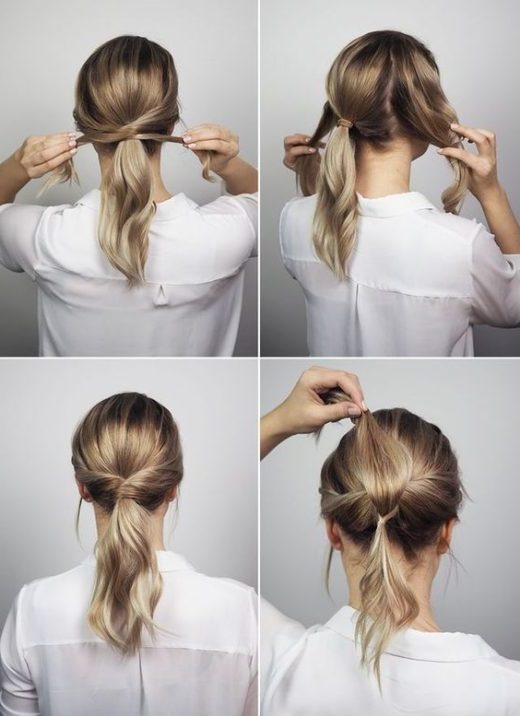 Braid from harnesses
Long bob hairstyles can also be convenient. Especially if you decide to braid a classic plait braid, to keep such a hairstyle for short hair as tight as possible, start braiding from the top of the head and gradually add the rest of the strands to the braid.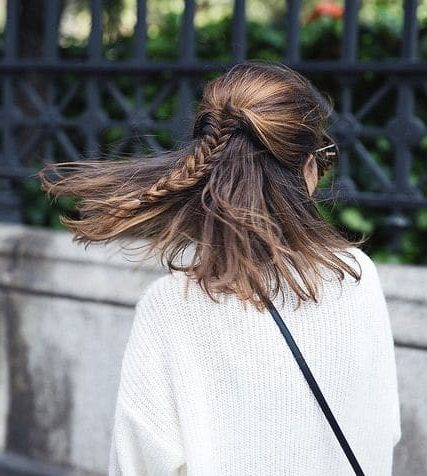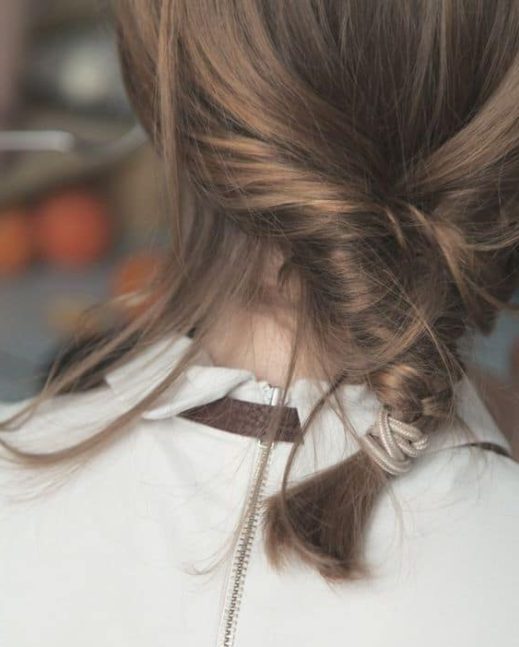 Light curls for short hair
If you have a bob haircut, it means that you can safely go to work with your hair down. However, to not look too simple, you can style your hair with a curling iron. The main rule is to make the curls rather large and not too curled. For this purpose, fix the strands with tongs as quickly as possible, and for the hairstyle to retain its appearance, be sure to fix it with a special tool.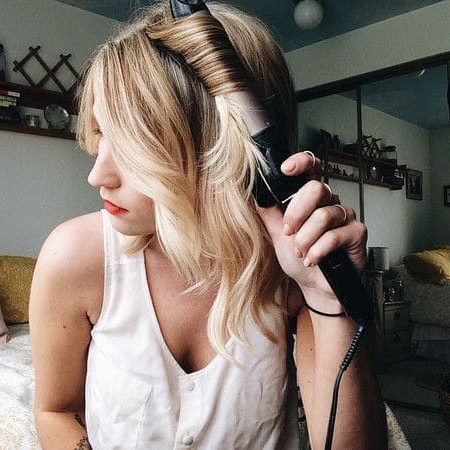 Exquisite beam
Today, natural beauty is in vogue, and, accordingly, light elegant styling is popular. For this reason, we recommend that you pay attention to the shell-shaped tuft. He is the undisputed leader among holiday hairstyles for short hair. It is effortless to make a bun, but it looks very aristocratic and perfectly emphasizes the beautiful bend of its owner's neck.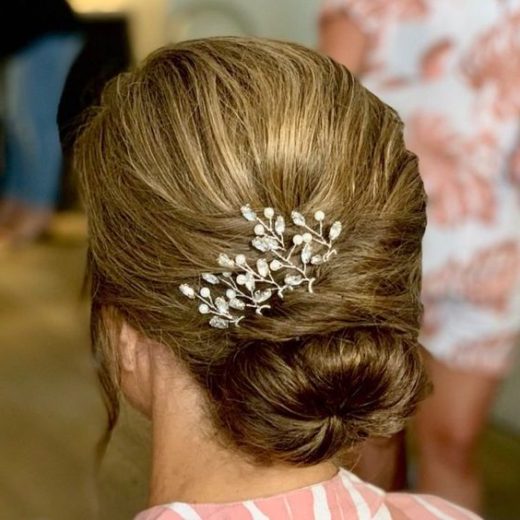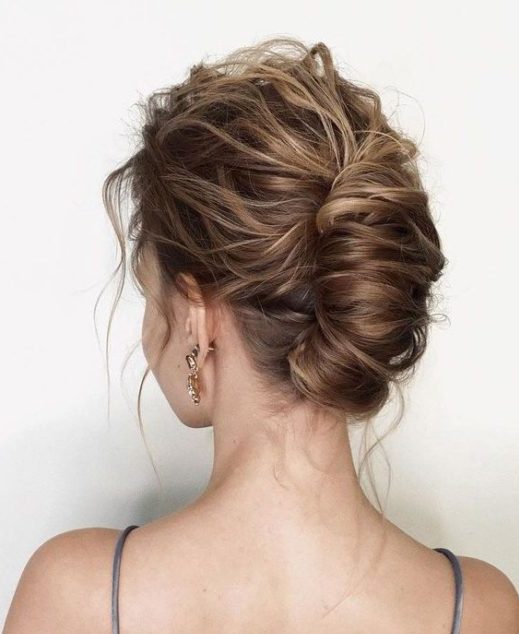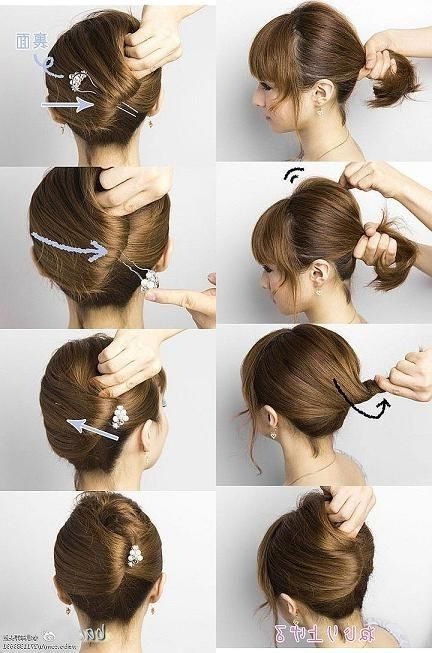 Lush curls for short hair
Curls for short hair are always very feminine and attractive. To add effect, curl the hair on the front of the head with large curlers, and go over the rest of the strands with a curling iron. At the end of the procedure, add fluffiness to the curls with a brush and hairdryer.