Modern men give their appearance no less time than women. They also try to look beautiful and stylish. At the same time, most of them want to take care of themselves not too much time. A simple hairstyle that does not have to bother too much is styling on the side.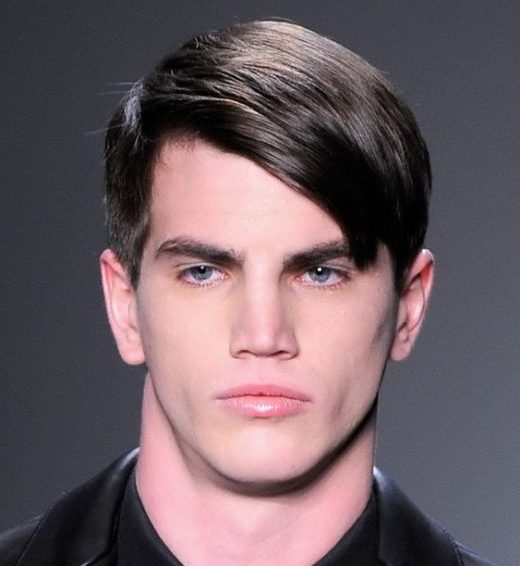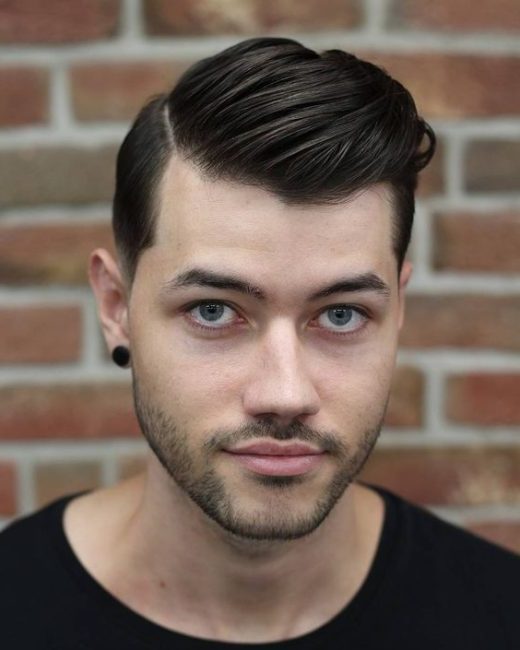 Who are suitable?
Sideways hairstyles for men are considered very practical. For this reason, they are often chosen by busy people. Such men's hairstyles are suitable for oval faces and skull shape owners. But it is still essential to consider specific rules when choosing the proper styling. Let's see who should choose such a hairstyle.
Guys with a smooth forehead line and regular facial features can opt for a hairstyle with slightly elongated edges. This option is suitable for fans of business style.
Men with curly hair should prefer a hairstyle with a side parting. It looks beautiful if you make styling with a "wet effect."
If the hair is fragile, it is best to cut it in a cascade.
Men with an oval face shape should pay attention to a haircut with an elongated bang combed to the side. At the same time, the back of the head and whiskey can be cut or shaved very short.
Those with a square face shape should cut their hair short. The bangs, in this case, must be combed to the side and not back.
Men with diamond-shaped faces should choose more voluminous hairstyles, laying their hair to one side.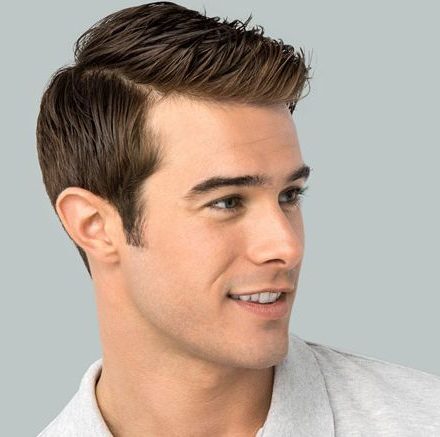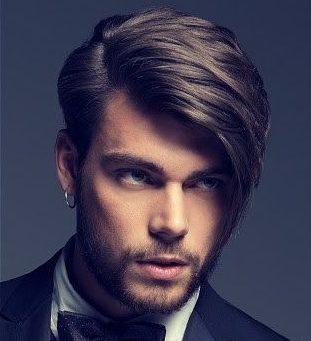 In addition, respectable men should prefer classic haircuts with an even parting. But young guys can pay attention to haircuts with asymmetrical bangs, shaved temples, and elongated strands.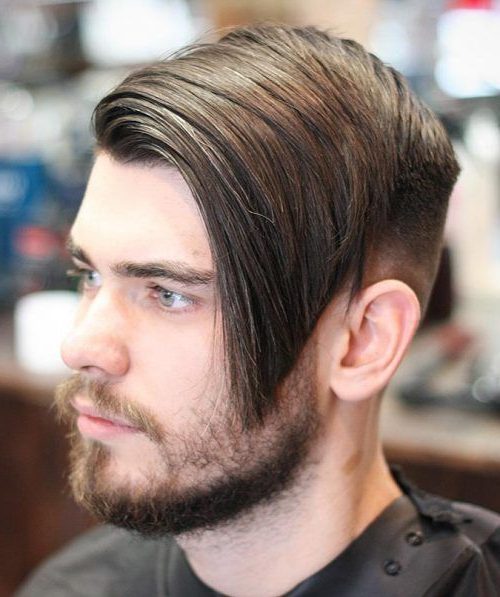 Types of haircuts
Many haircuts allow you to comb your hair to the side. Their styling depends entirely on the length of the hair.
Short
Such haircuts are suitable for almost all men because they do not require special care. Knowing their names and features is for those guys who want to always be in trend.
Hairstyle to the side with shaved temples. This haircut option is straightforward and goes well with a neat beard. If the client wishes, the stylist can add astonishing patterns to the shaved back of the head or whiskey.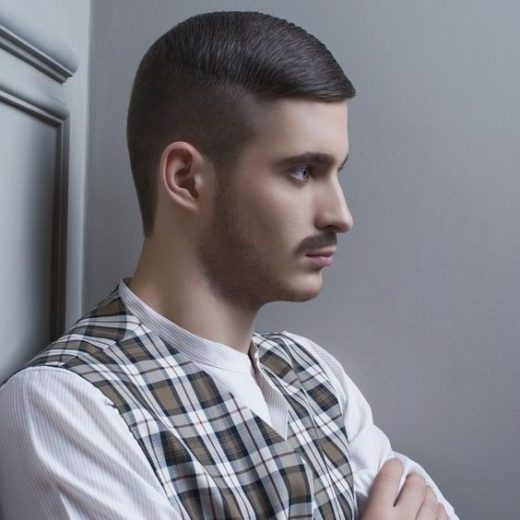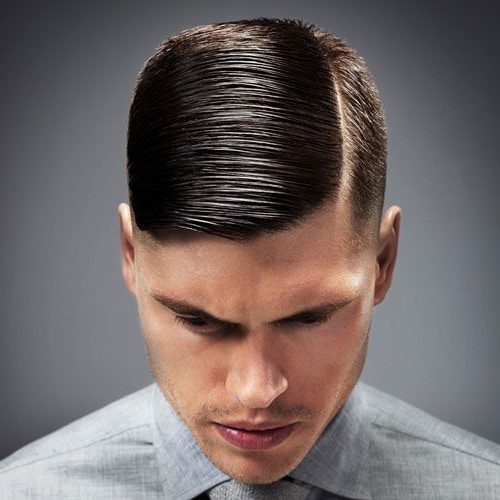 Retro hairstyle. This haircut is suitable for men of all ages. To make it, you need to divide the hair into two sides. One of them should be more significant. After that, the hair should be combed very smoothly after applying a tiny amount of fixing agent. With such a hairstyle, you can go to any event. However, it is also suitable for everyday life.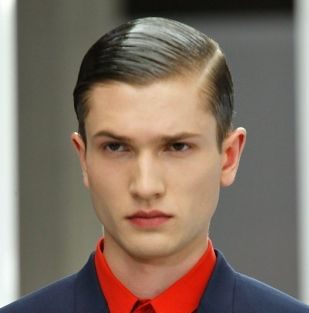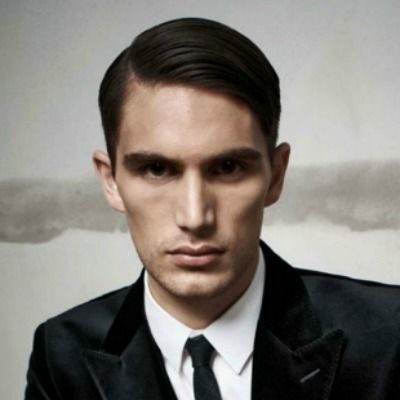 Military. This is the name of a short haircut, which is one of the most straightforward and practical on this list. It was trendy among the American military. It is because of this that it got its original name. This comfortable hairstyle is equally popular among young guys and busy adult men. You need to cut your hair very short of creating it, leaving only part of it at the very top. However, they also do not have to be very long. This part of the hair should be combed to the side.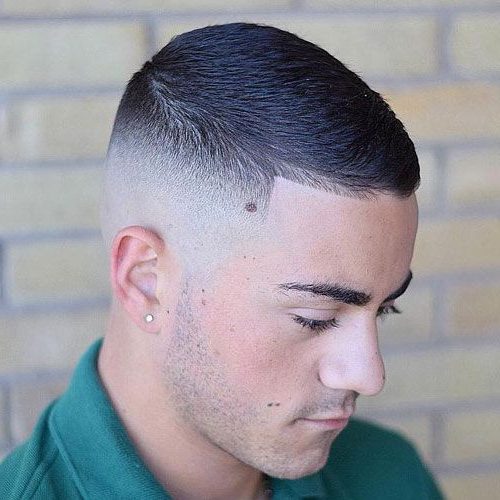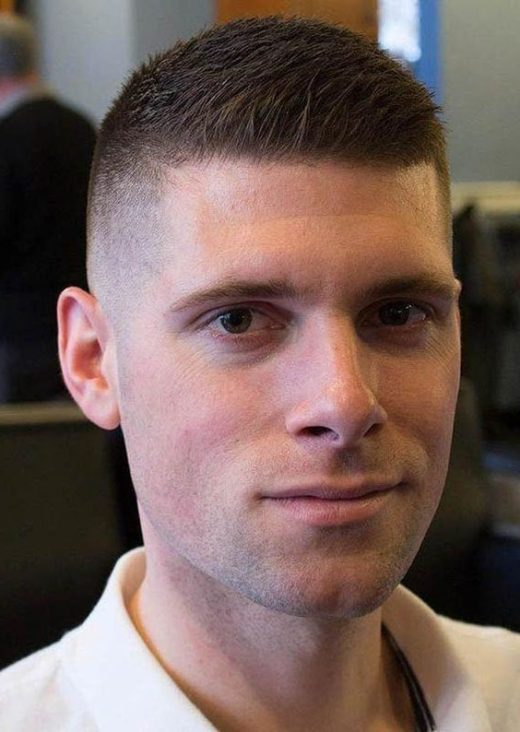 Such a haircut can emphasize masculinity and love for simplicity and minimalism. In addition, it does not take too much time to care for her.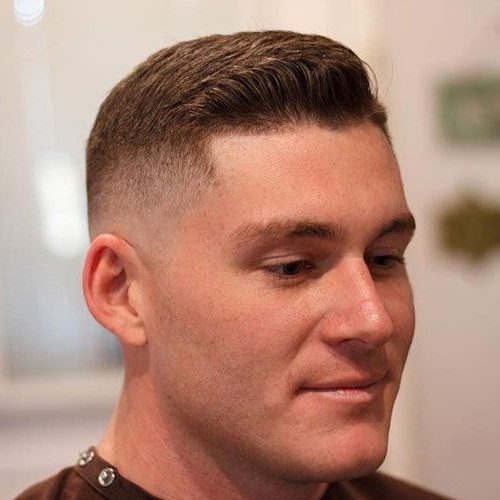 The ideal option for athletes and mobile people would be a tennis haircut. The features of this haircut include concise hair at the top and a shaved nape and sides. Most of all, it suits men who have very coarse hair. Styling, in this case, is done to the side, although some prefer to comb their hair up.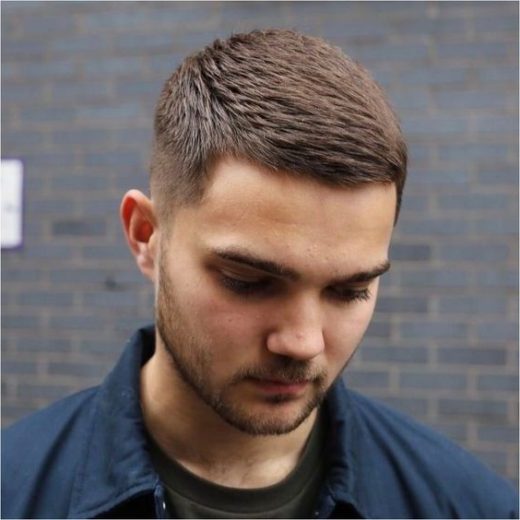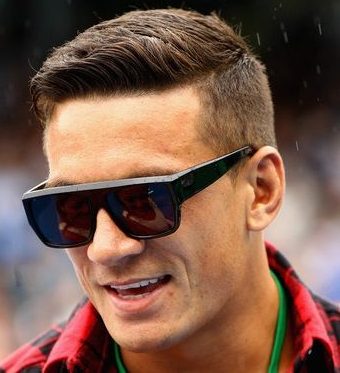 Bobrik. This haircut is very similar to the previous one. The only difference is that it can be laid in different ways. Lay it not only on its side: the hair is combed back or slightly lifted in some cases.
It suits almost all men.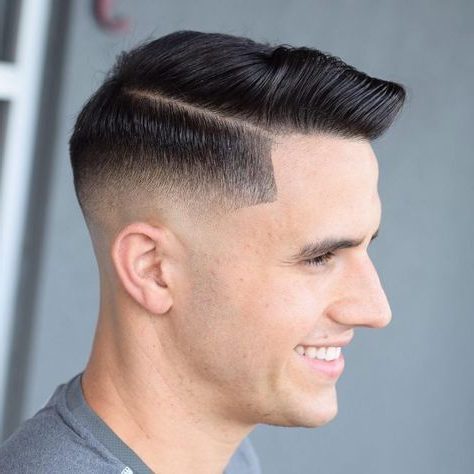 For medium length hair
Not everyone likes short haircuts; many prefer to wear long hair. But they need to be appropriately cut to look beautiful and fit easily.
Grunge chic. This haircut will appeal to creative individuals and rebels. You can put it in a variety of ways. To achieve the desired result, it is necessary to shorten the temporal part of the head significantly. On the contrary, the hair should be left long on the crown. This will allow the hairstyle to look rather casual. And if you make a side parting, it will look very modern and original.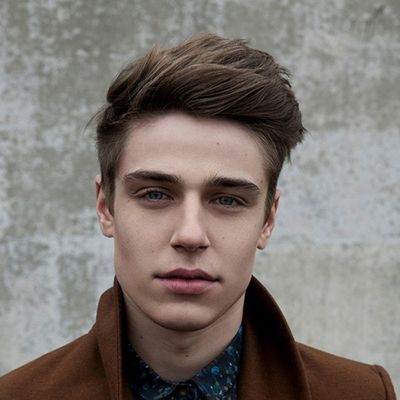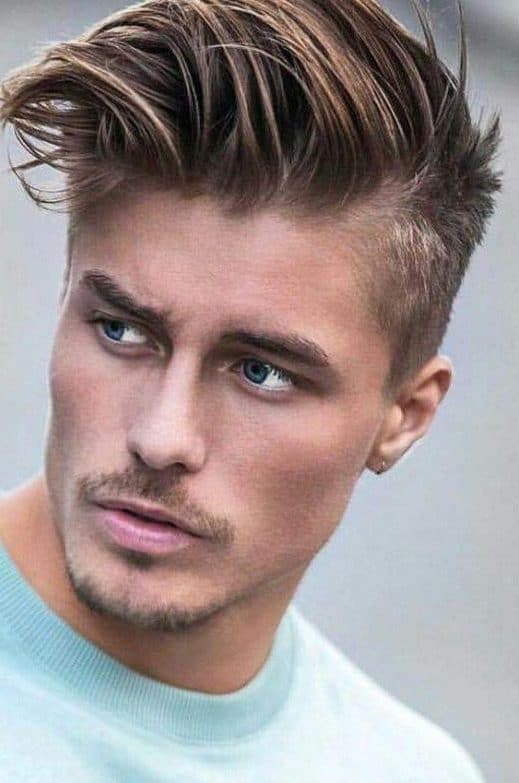 Half box. This is a versatile haircut with side parting. Most often, the sides and back of the head are entirely shaved. At the top, hair of medium length is left. They are laid in a variety of ways, including sideways. This haircut differs from other haircuts in the gradual transition from long to short hair.