Discover what the short haircuts that are sweeping this year are. Good news: they favor almost all of us!
Whether you are faithful to short hair or thinking of turning your image upside down, you should know the haircuts that will be a hit this season. These are the cuts that the most daring women are asking for the most in 2022-2023. They are comfortable, versatile, and very flattering.
HOW DO YOU KNOW IF SHORT HAIR SUITS YOU?
Surely you have heard many women say that short hair does not favor them. Well, it's not like that! It doesn't matter what type of face you have, the density of your hair, or the color of your hair. There is always a suitable short haircut for each type of woman, for example for the most daring. What's more, the same haircut can (and should) be adapted to the features of each woman so that they are impeccable.
On the other hand,  they are very versatile, they feel good, and give much more play than you think. And also forget that short hair is only for summer, they are also very practical in winter. Long hair often gets tangled in the collars of coats and scarves and ends up breaking. With short hair, you don't have to worry about this.
There are more and more women who decide to cut their ponytails and go for short hair. Hence, new hair options are emerging that coexist with the usual trends. These are the short haircuts that have garnered the most (and best) fame in recent times:
Bixie. Halfway between the pixie and the bob, this short haircut was a hit in the 90s and now it has resurfaced stronger than ever. The strengths of this cut: it is comfortable, practical, versatile, rejuvenating, and very easy to maintain.
Pixie. When talking about short hair, the pixie is always one of the great favorites. He is infallible. It adapts to all types of features and hair textures. It is enough to play with the length, the layers, and the bangs -another of the great protagonists of the trends- to achieve a spectacular result.
Mullet. Characterized by having shorter hair on the top of the head and the sides and leaving the back area longer. This layered cut admits different types of bangs. The appearance of this proposal varies according to the length and arrangement of the layers. 
shullet. It is nothing more than the much shorter Mullet. Hence its name, which combines the English words "short" (short) + Mullet. Follow the same structure with shorter layers on the top and the sides, and longer at the back, but shortens its length by a few centimeters.
Mixie. It is one of the great novelties of this year. It is a perfect option for women who decide to say goodbye to long hair and give shorter hair a chance but without reaching the garçone style. They bring the elegance and sobriety of the pixie and the rebelliousness of the mullet. A perfect cocktail!
Nape bob. A slightly shorter cut in the nape area than in the front area generates a perfect inclination to stylize the figure. It manages to visually lengthen the neck and is very feminine and sensual.
Buzz. It is the most transgressive bet this year. This is the name given to shaved hair. It is a radical cut that, in addition, is worn with extreme colors to enhance its radical and casual essence. The theory says that it favors harmonious and proportioned faces, but the truth is that it brings a lot of strength and personality to the most angular faces.
Take a look through this selection of short haircuts, ordered from least traditional to most extreme. Impossible not to find your style!
WOMEN'S SHORT HAIRCUTS: BIXIE WITH BANGS
A good haircut can have an "antiaging" effect greater than that of a beauty treatment. If you don't dare to cut your losses, bet on the bixie, a natural evolution of the pixie. If you want to further enhance its rejuvenating power, bet on its version with bangs, just like the actress Monica Bellucci has done. You will see what a change!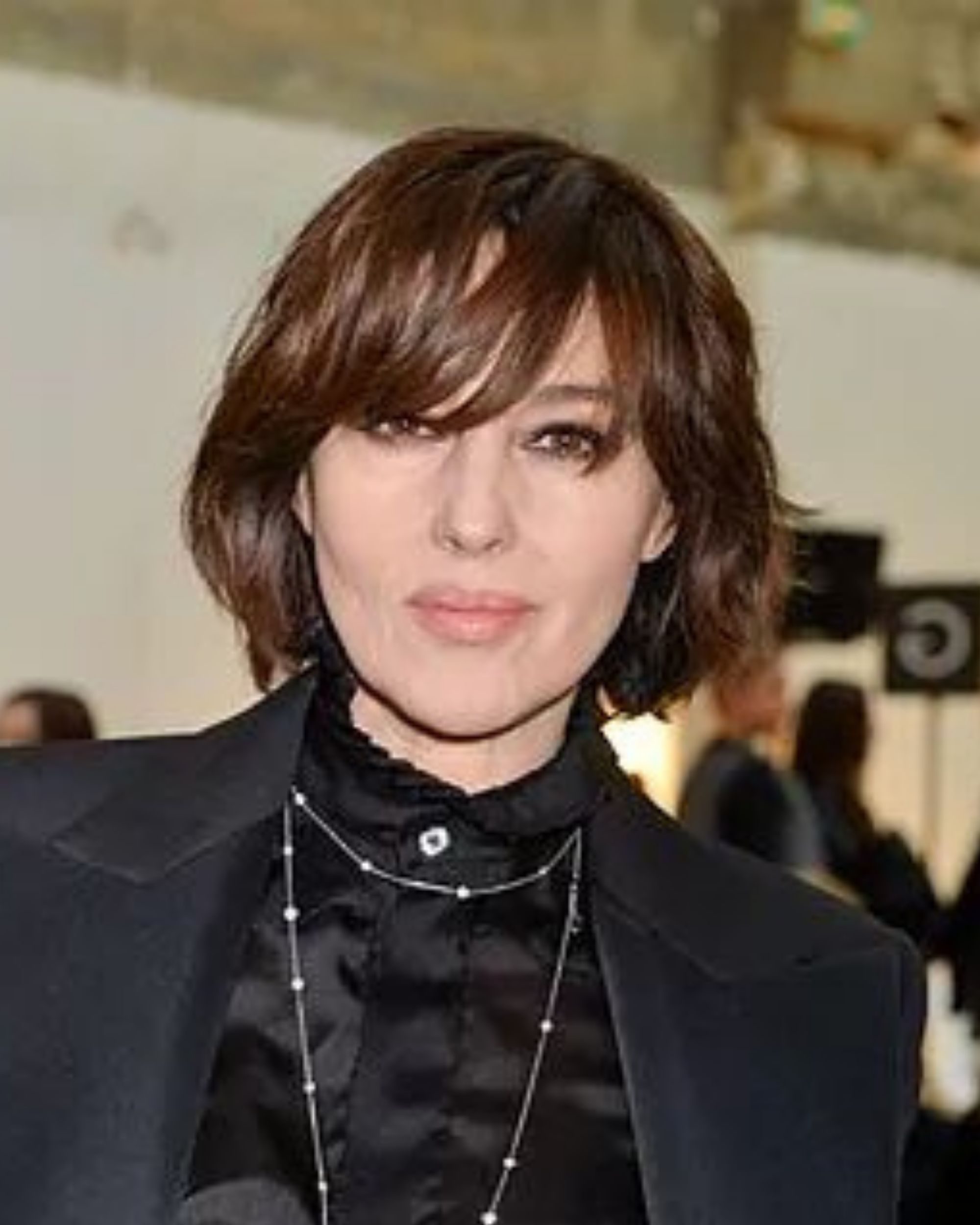 WOMEN'S SHORT HAIRCUTS: BLUNT BIXIE
Charlize Theron always creates a trend when she decides to put scissors in her hair. She has been to all kinds of lengths and we loved this blunt bixie. It is nothing more than the evolution of a pixie that, in the absence of a few centimeters, does not lead to a bob. The actress looks blunt on this occasion, probably intending to break the sobriety of an awards ceremony.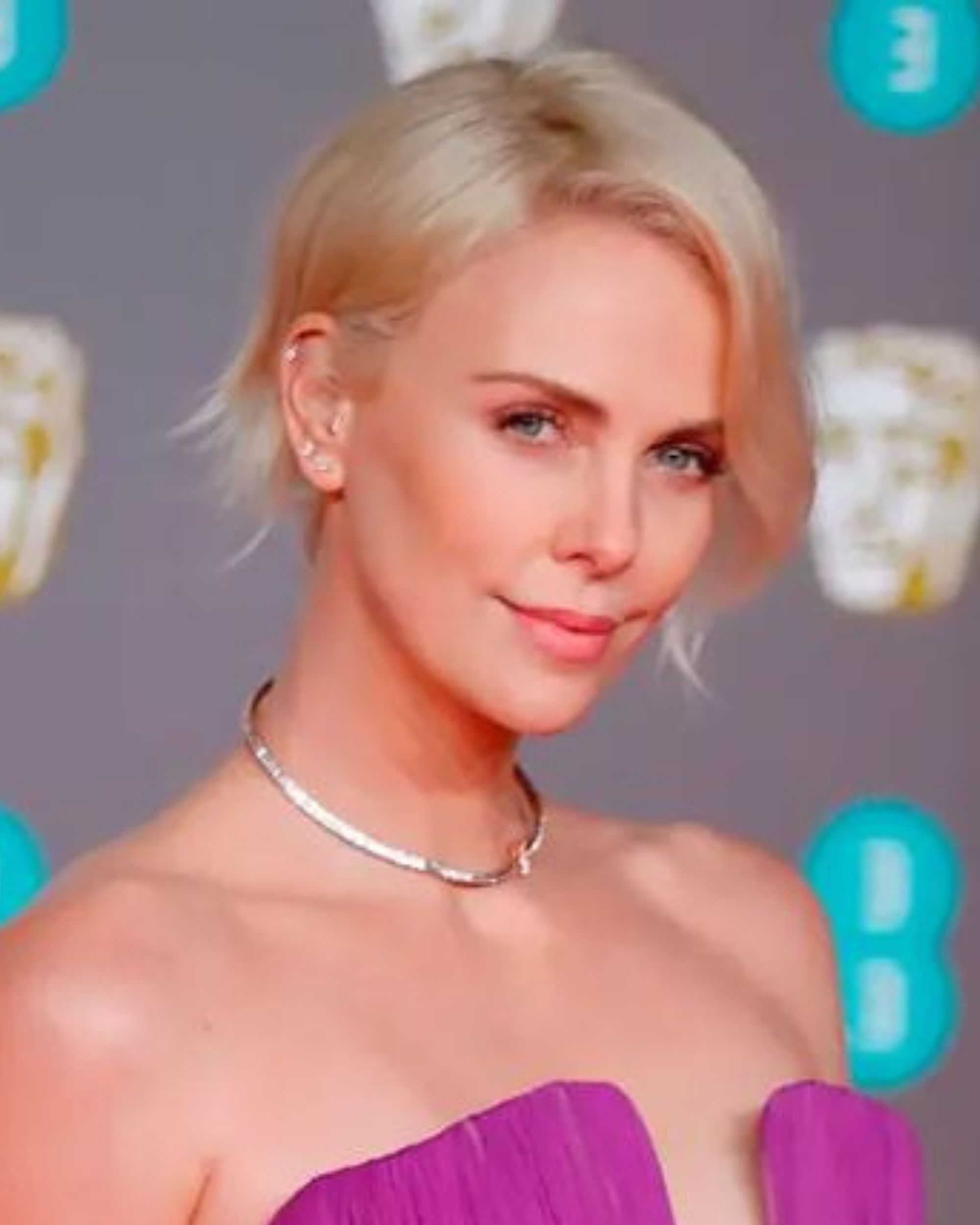 WOMEN'S SHORT HAIRCUTS: NAPE BOB
Do you know which is the most flattering cut of this season? The nape bob. This reinterpretation of the bob is sweeping all hairdressers. It is a cut that, by going slightly shorter in the nape area than in the front part, instantly stylizes. Visually lengthens the neck, making you appear taller and more slender.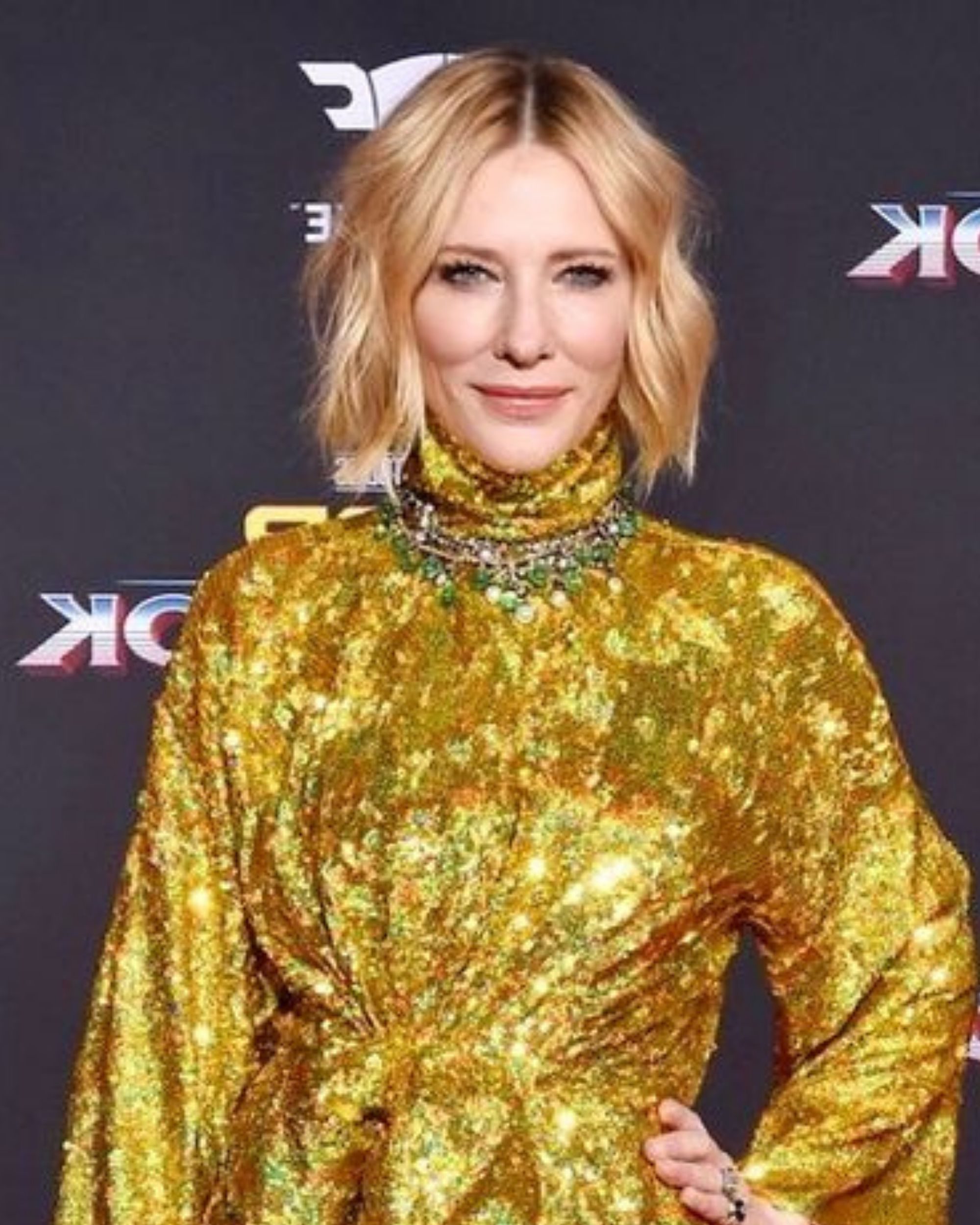 WOMEN'S SHORT HAIRCUTS: CASUAL BIXIE
If you want to give a modern and informal touch to your look, you have to bet yes or yes for a casual bixie. In addition to being super flattering, it hardly requires maintenance, since you can comb it with your fingers, giving it a little movement. Ideal!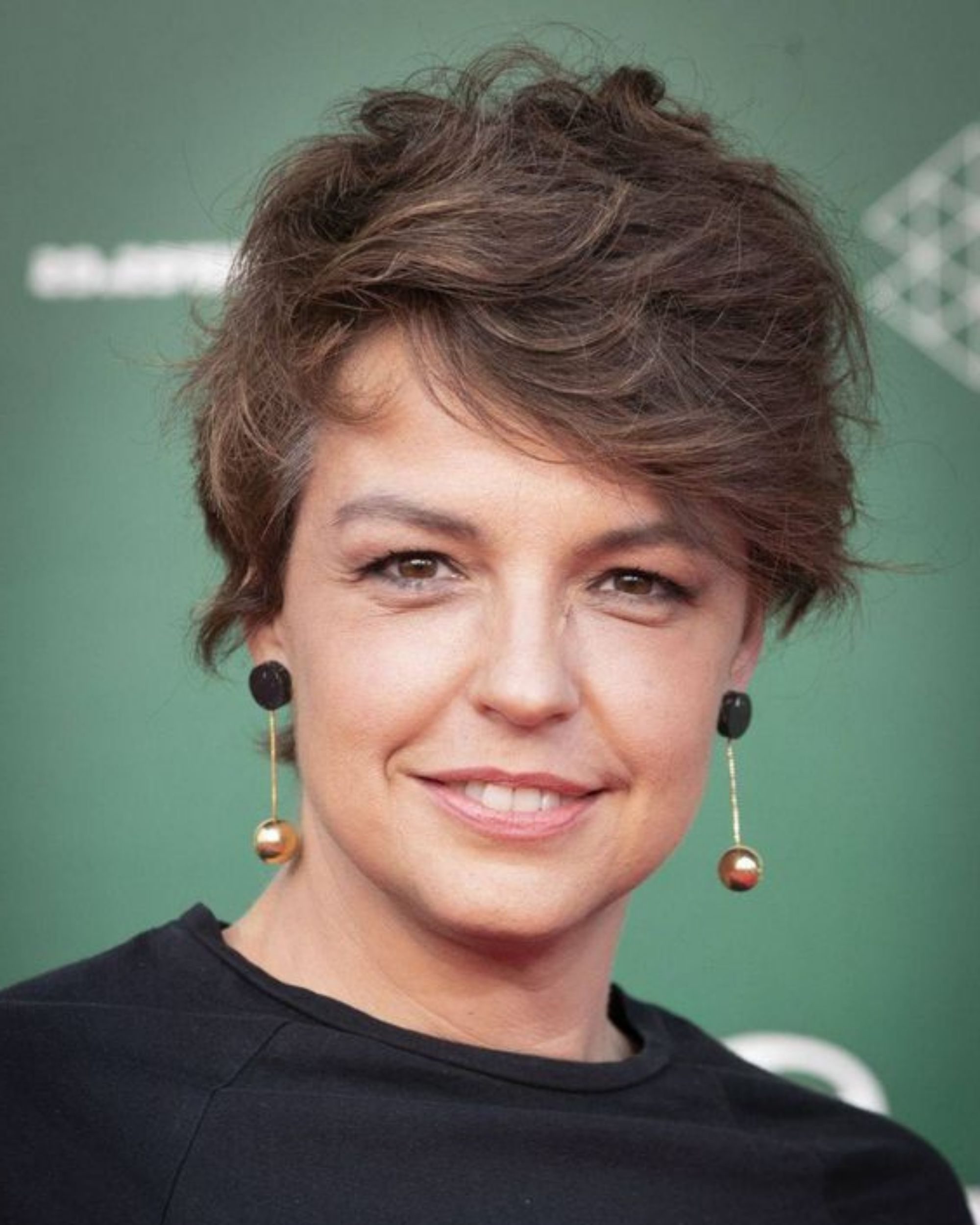 WOMEN'S SHORT HAIRCUTS: BOB WITH BUSHY BANGS
If you want to twist the classic bob haircut, a very good idea is to include bushy bangs, as Taylor Swift does well. It is perfect for women with elongated faces since it favors the face a lot.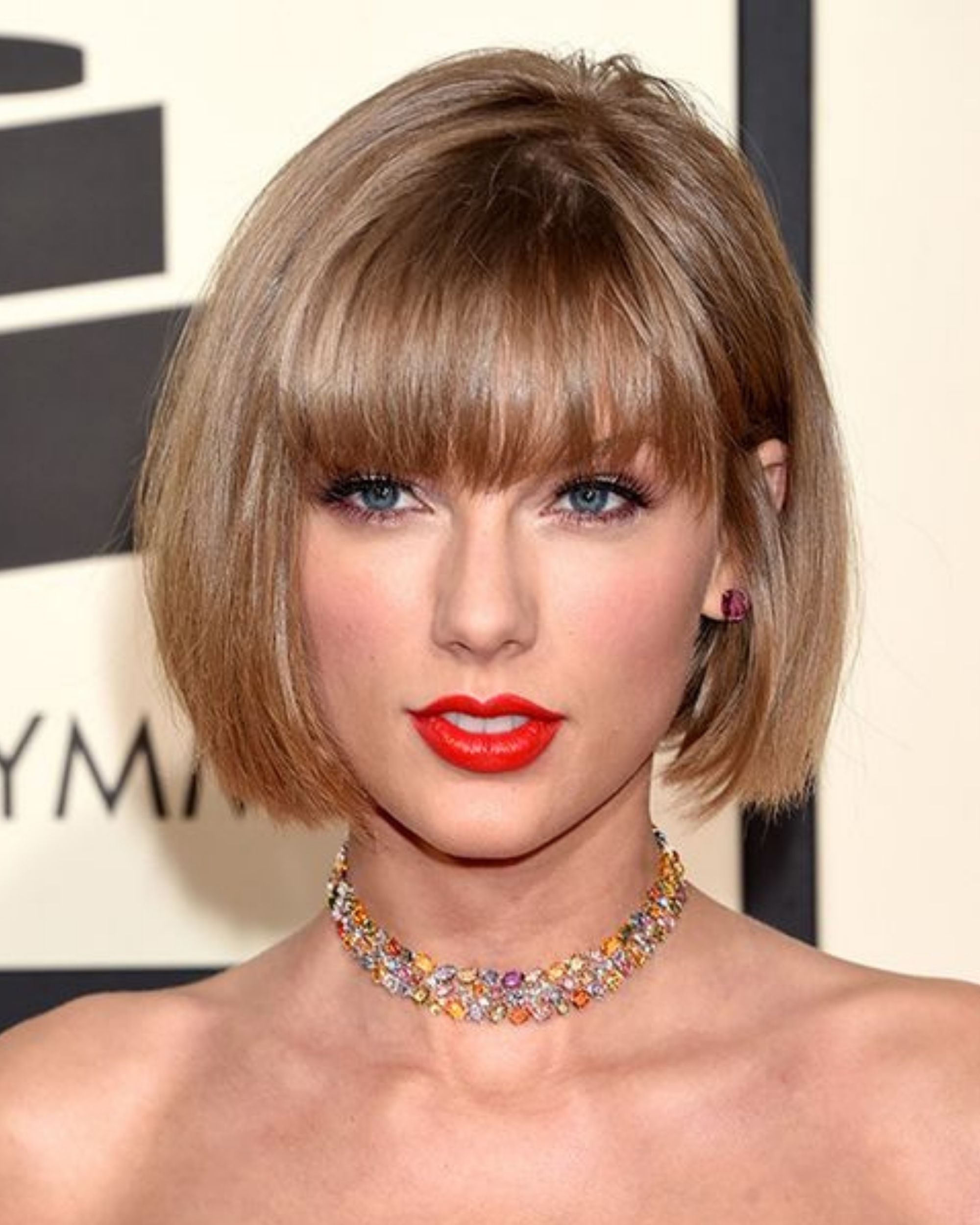 SHORT HAIRCUTS FOR WOMEN: MESSY BOB
This jaw-length cut with tousled air is an infallible bet to take a few years off your back. Its lifting effect is immediate. It is done with a subtle gradient at the nape of the neck and is styled with very open and undone waves. It is not the typical hair that you straighten, comb your hair very stiffly or put the ends in… It is rather disheveled.
A piece of advice. Despite being a short haircut, it must be healthy. If the hair is very damaged or very bleached, it will look very static and the beauty is that it has moved.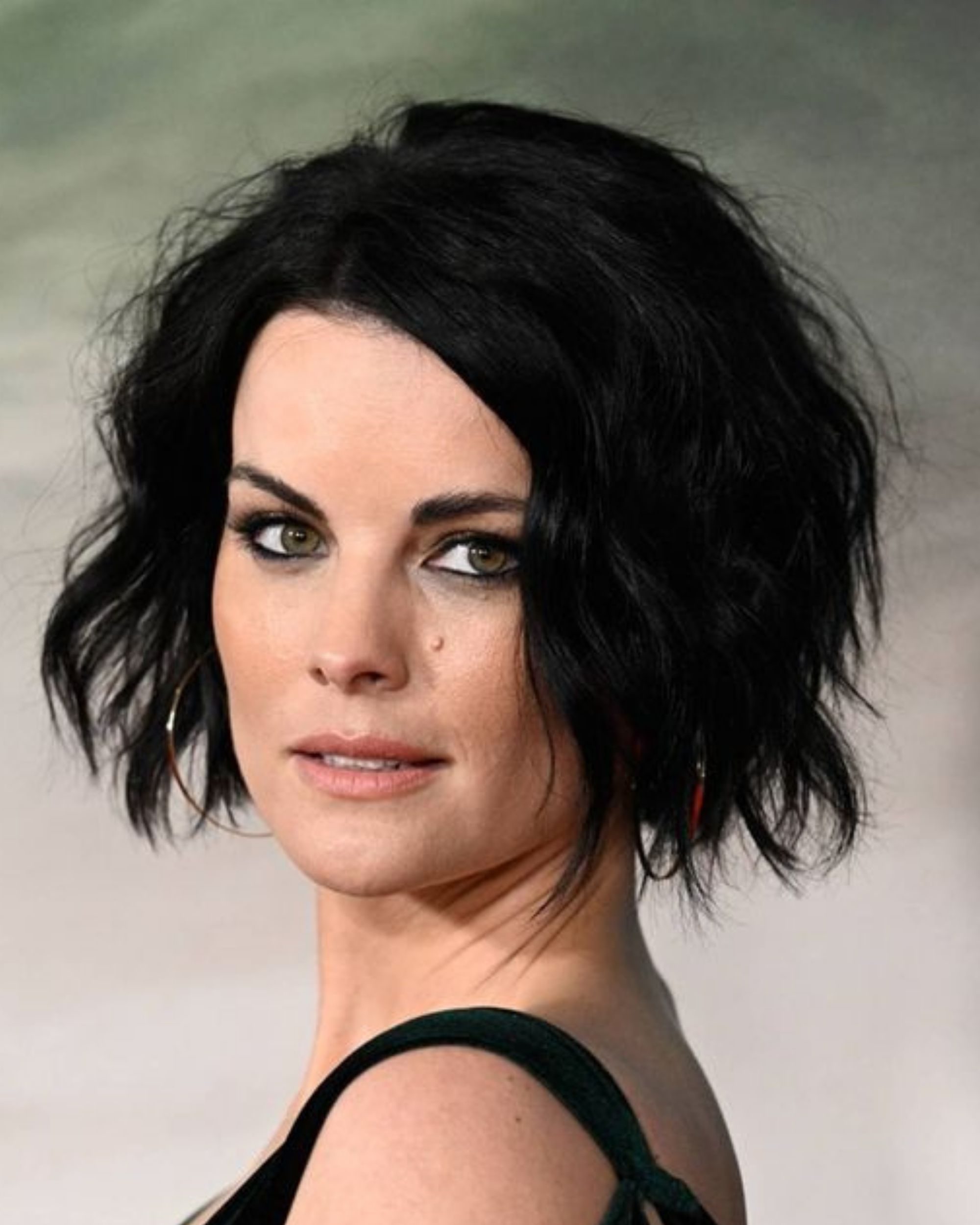 WOMEN'S SHORT HAIRCUTS: SHAG
Short, heavily layered, and disheveled hair is also back to stay. They are suitable for both straight and curly hair. Specifically, the short, jaunty shag, with or without bangs, is a winning trend that doesn't require spending a lot of time styling.
Advice. The disheveled effect can be strengthened with a finishing product.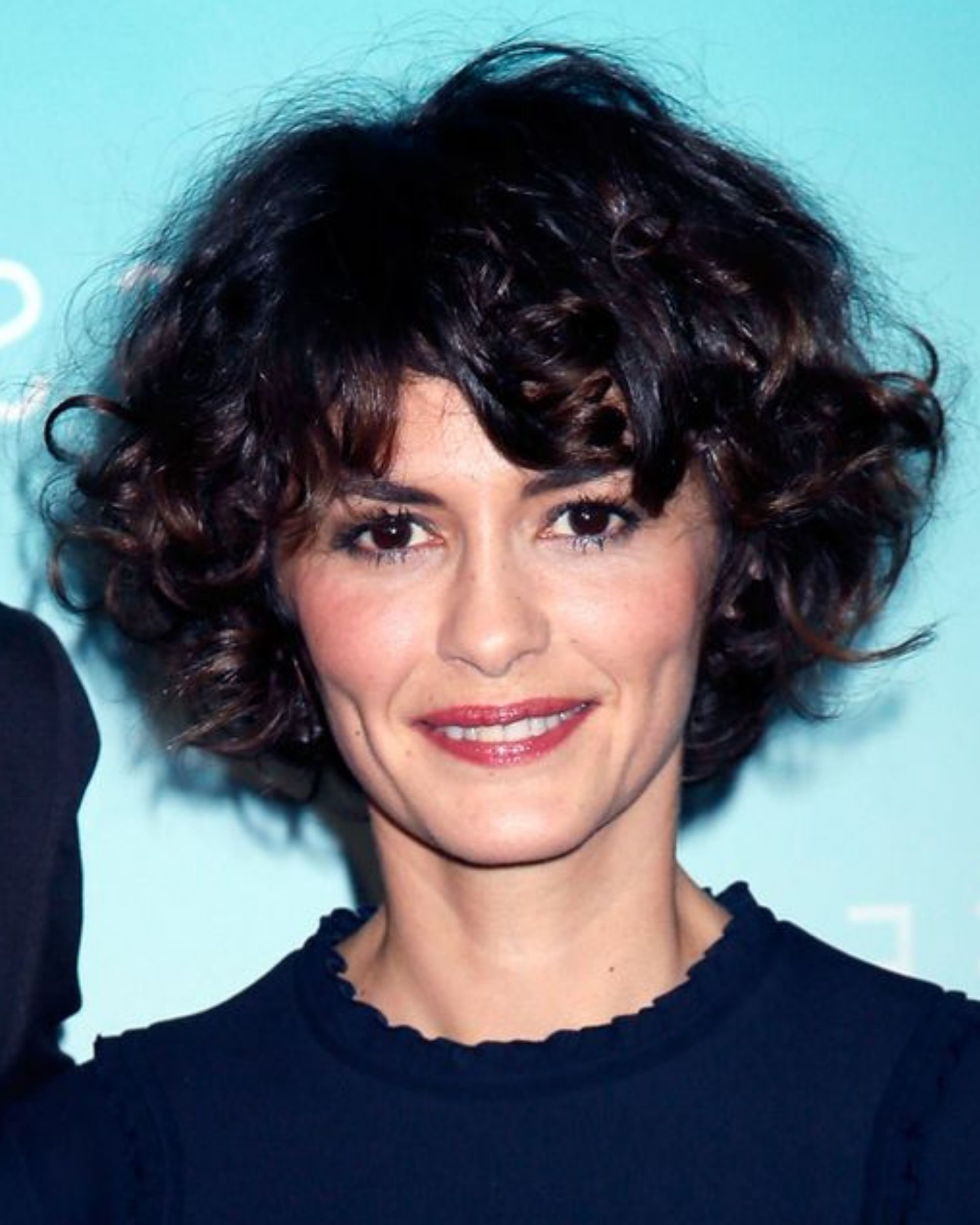 WOMEN'S SHORT HAIRCUTS: PIXIE WITH MICRO BANGS
The short pixie haircut is one of the great trends this 2022 since it is triumphing among all those women who want to bet on comfort but at the same time want to look modern. In addition, it is very easy to maintain and requires almost no effort to comb.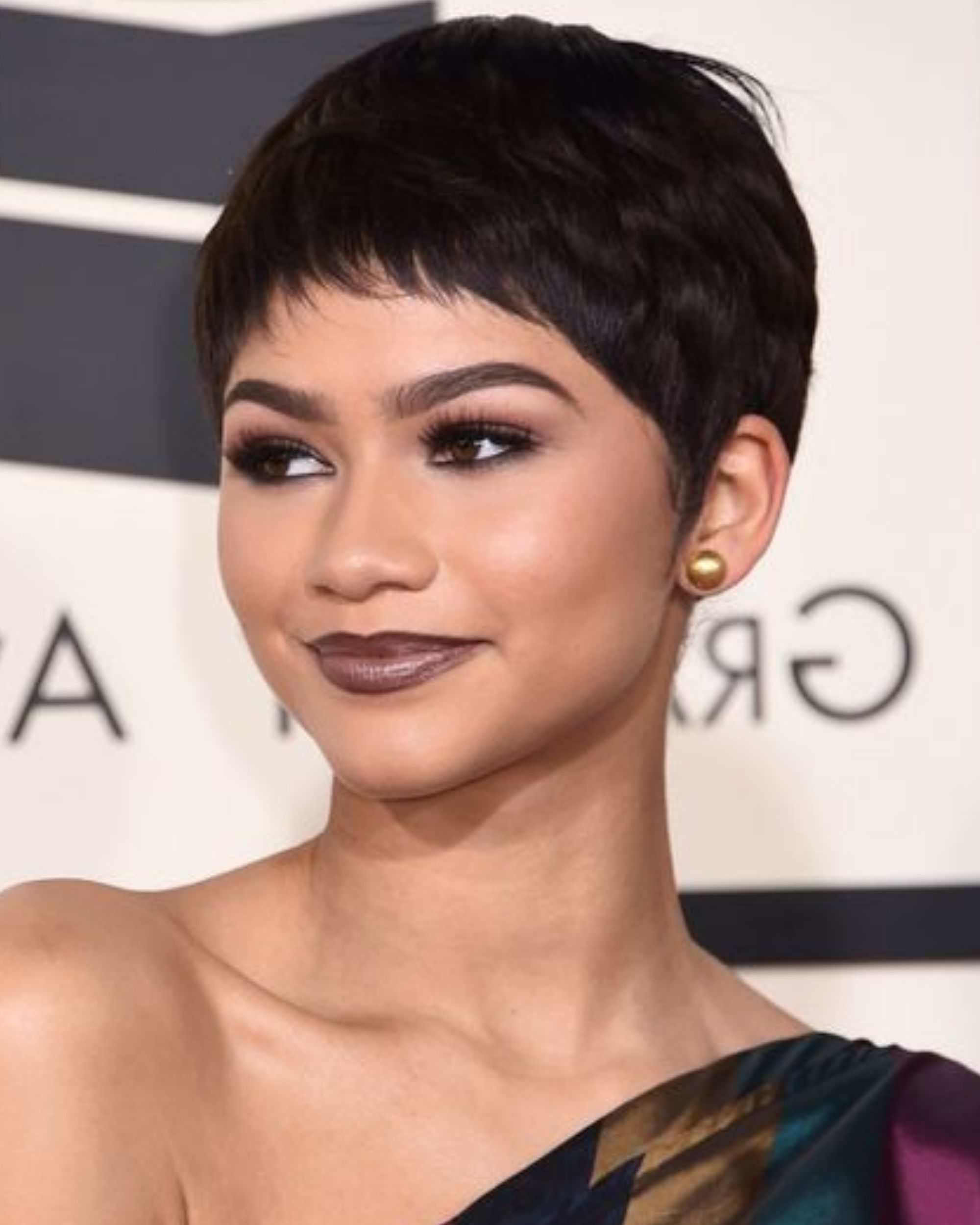 WOMEN'S SHORT HAIRCUTS: POLISHED BIXIE
A polished effect is an infallible tool for special occasions. The actress Michelle Jenner usually bets on this look when she has to walk the red carpets, especially since she changed her long hair for a pixie that has evolved into a bixie. It is an ideal option for both young girls and more mature women.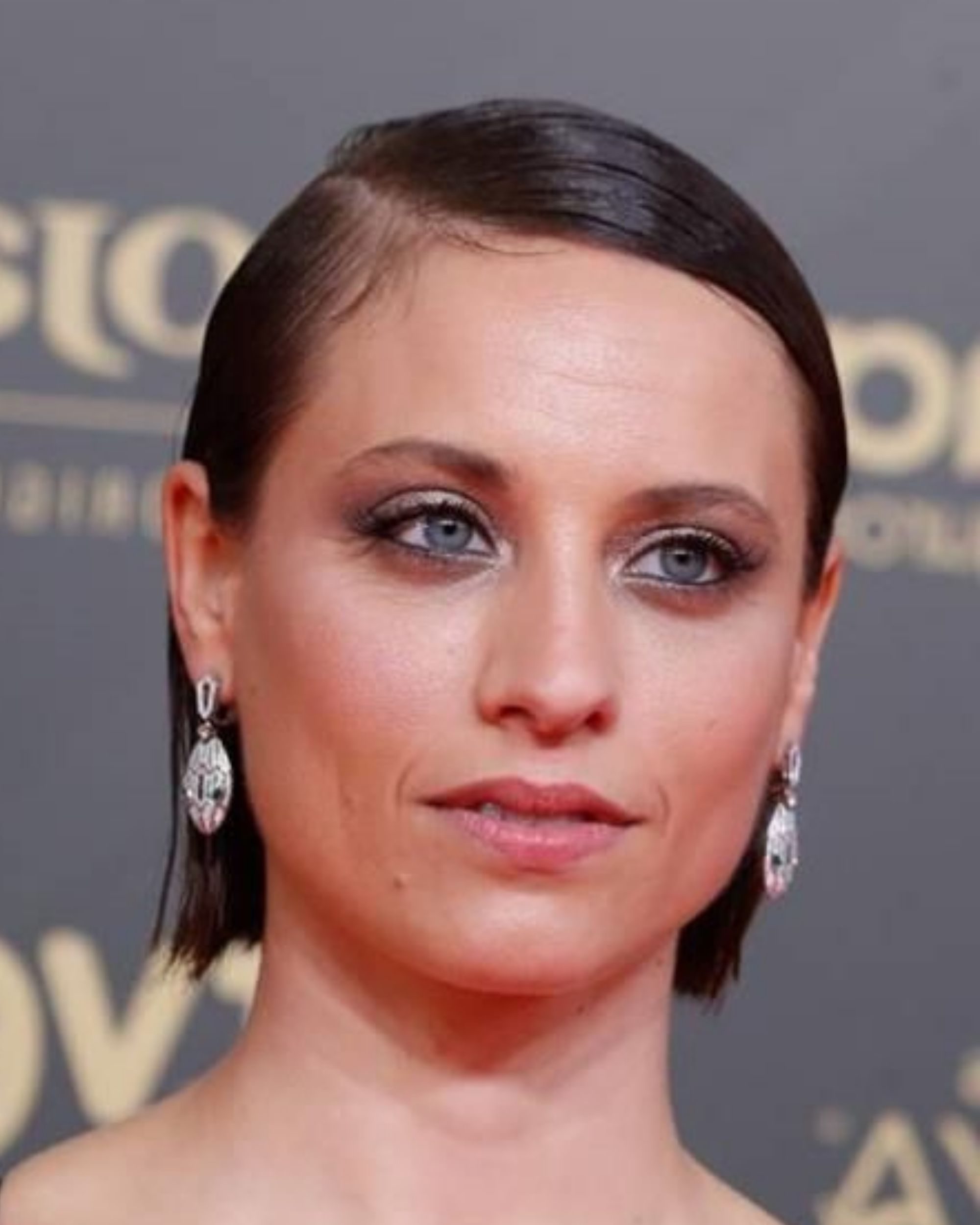 WOMEN'S SHORT HAIRCUTS: BLUNT BIXIE
Terelu Campos is often torn between the bixie and the micro bob. They are her two favorite cuts. The daughter of María Teresa Campos usually wears it blunt and full of movement. A modern bet that suits you very well and is tremendously youthful.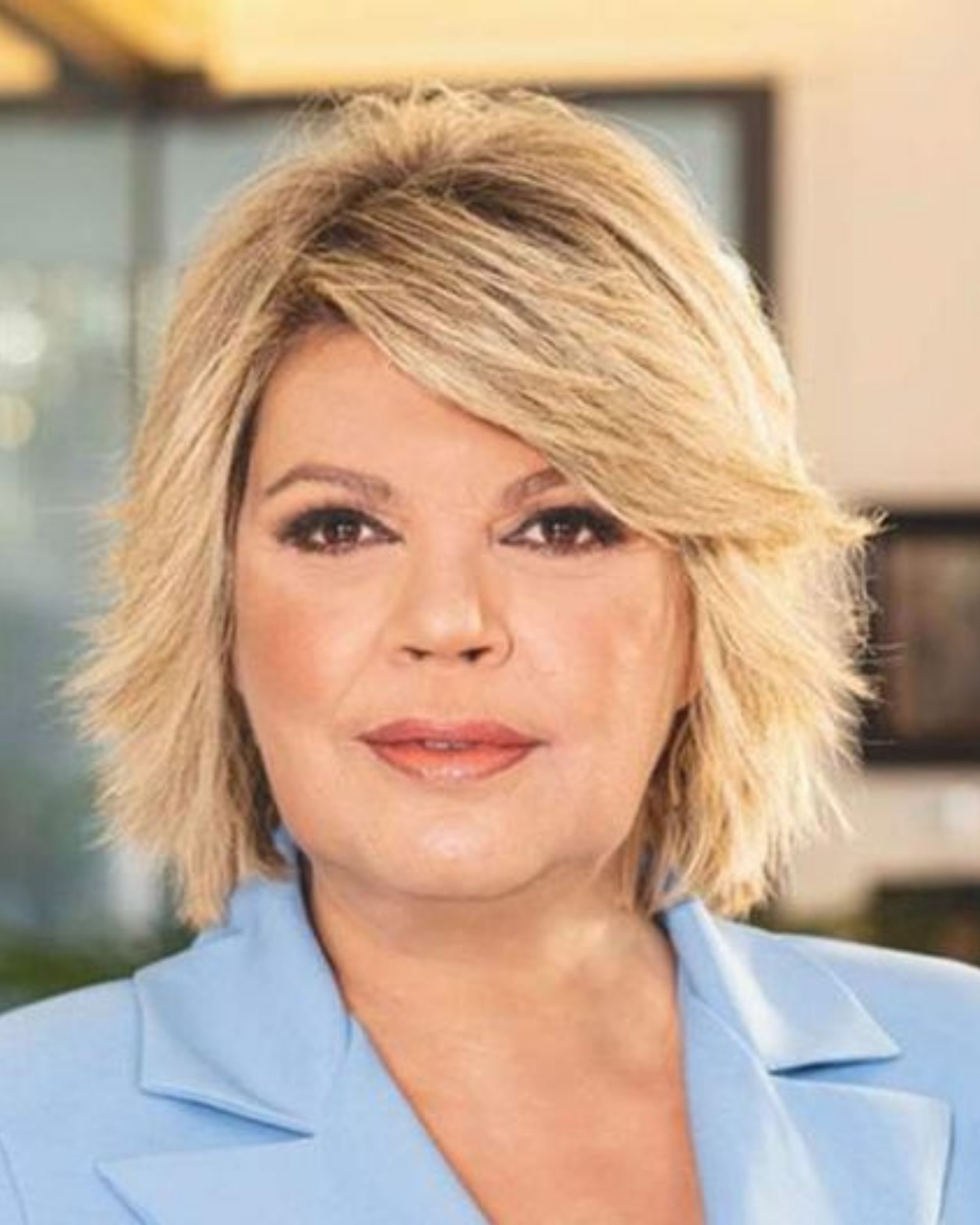 WOMEN'S SHORT HAIRCUTS: WAVY BIXIE
The bixie is a cut halfway between the pixie and the bob. It looks like a movie with both straight and curly hair, but with soft waves, you can add an extra note of glamour. That was precisely the choice of actress Noomi Rapace.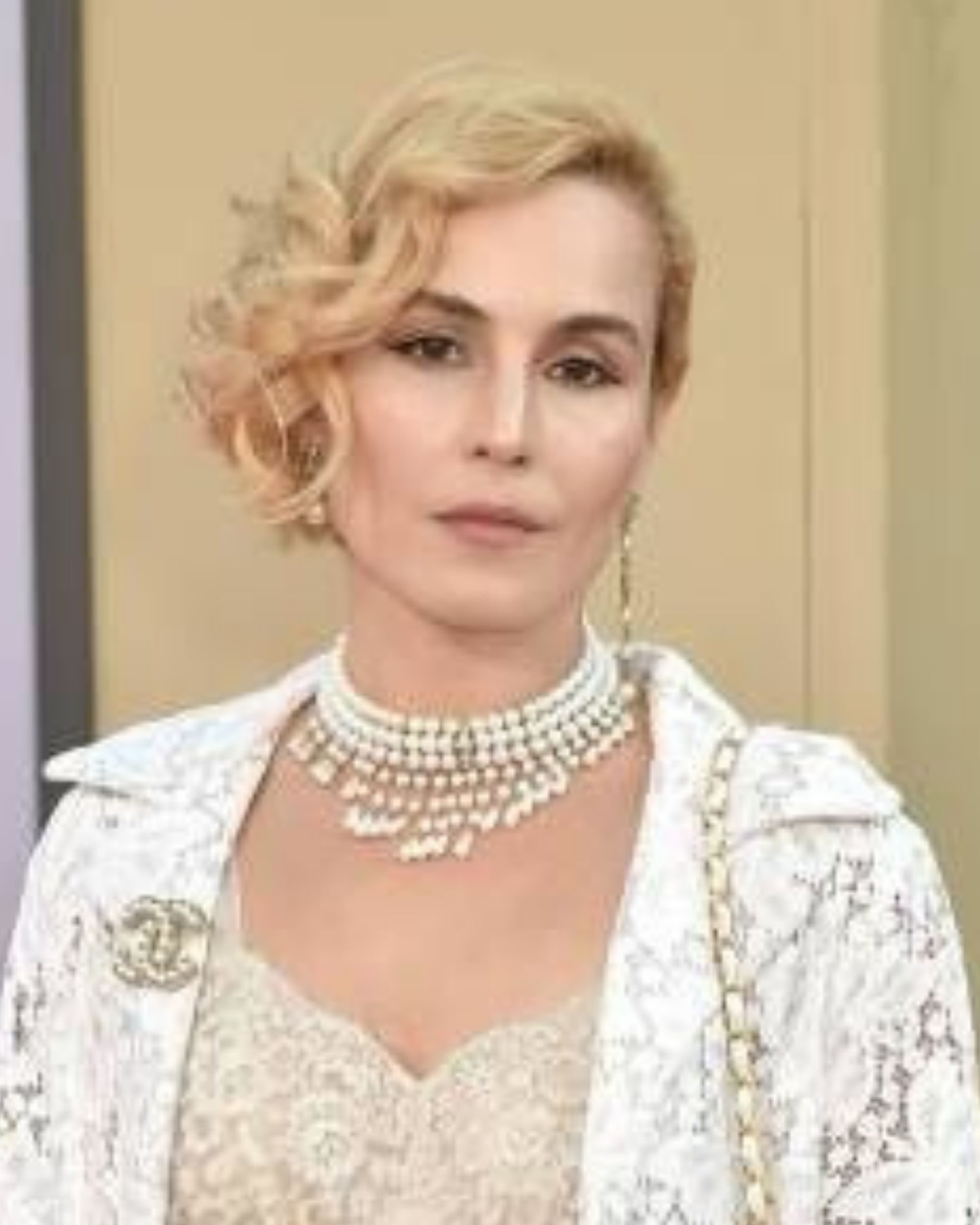 WOMEN'S SHORT HAIRCUTS: ASYMMETRICAL MICRO BOB
On one side bixie and on the other, micro bob, this is this asymmetrical hair with which Michelle Williams manages to visually lengthen her face with rounded proportions. It is an attractive and unconventional cut that looks great on the actress and gives her a plus of style.
WOMEN'S SHORT HAIRCUTS: PIXIE WITH BANGS
The pixie triumphs in all its versions, it is a lifelong classic that never fails. This year it will be seen a lot with bangs and a hairstyle with a parting on one side. This cut also looks great with a more pronounced quiff on top or transforming it into a boyish one leaving the outlines longer, it's one of the most iconic styles out there.
Another strong point of this short haircut is that it is suitable for all types of faces, textures, and shades, but it is a foolproof option for women with fine hair and round, oval, and square faces. It is fresh and very moldable, no matter how you style it.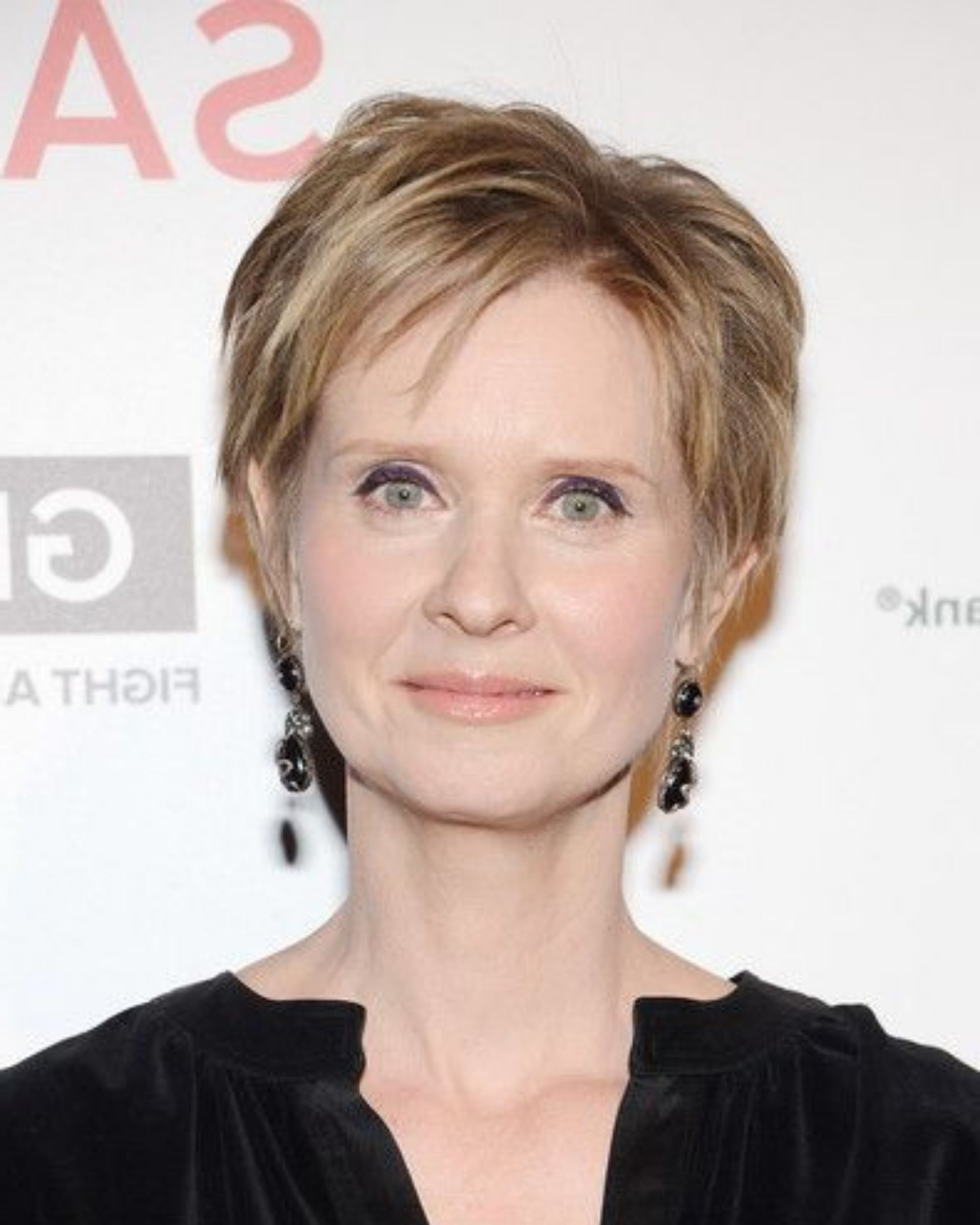 WOMEN'S SHORT HAIRCUTS: PIXIE TO ONE SIDE
It is the classic and so flattering pixie, but taking all the hair to one side. To achieve this, you can apply a wax or a product that provides texture and strength to the hair.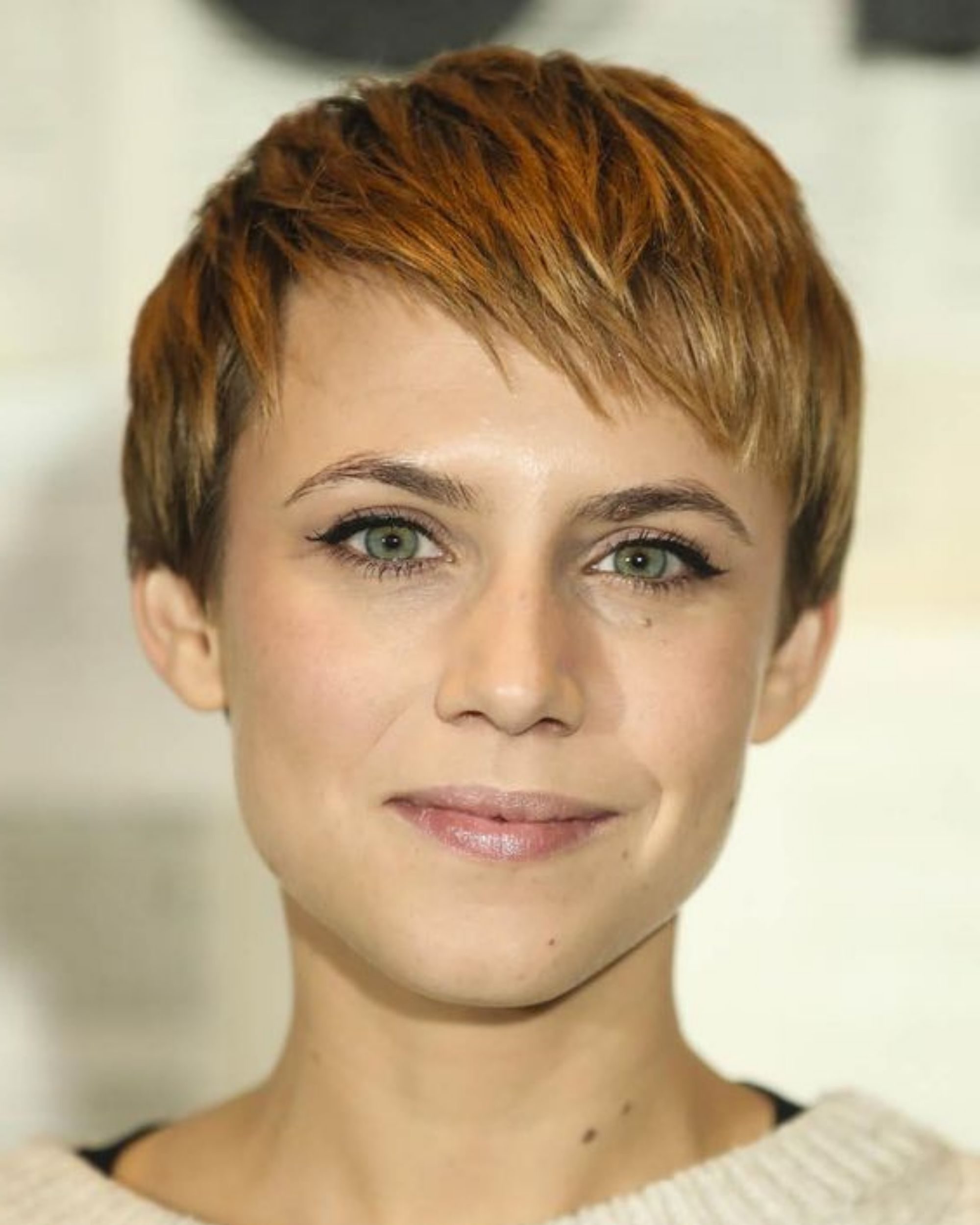 WOMEN'S SHORT HAIRCUTS: PIXIE WITH WET EFFECT
The good thing about the pixie is that it is a very versatile cut, which admits a lot of versions, all super stylish and flattering. Short hair does not have to limit us. The good thing about the pixie cut is that it admits many versions and allows you to style it in multiple ways. The mixture of this cut with the wet effect is super attractive.
The very short pixie at the nape and sides and longer at the top is another of the trends that are coming this season and that also gives a lot of play.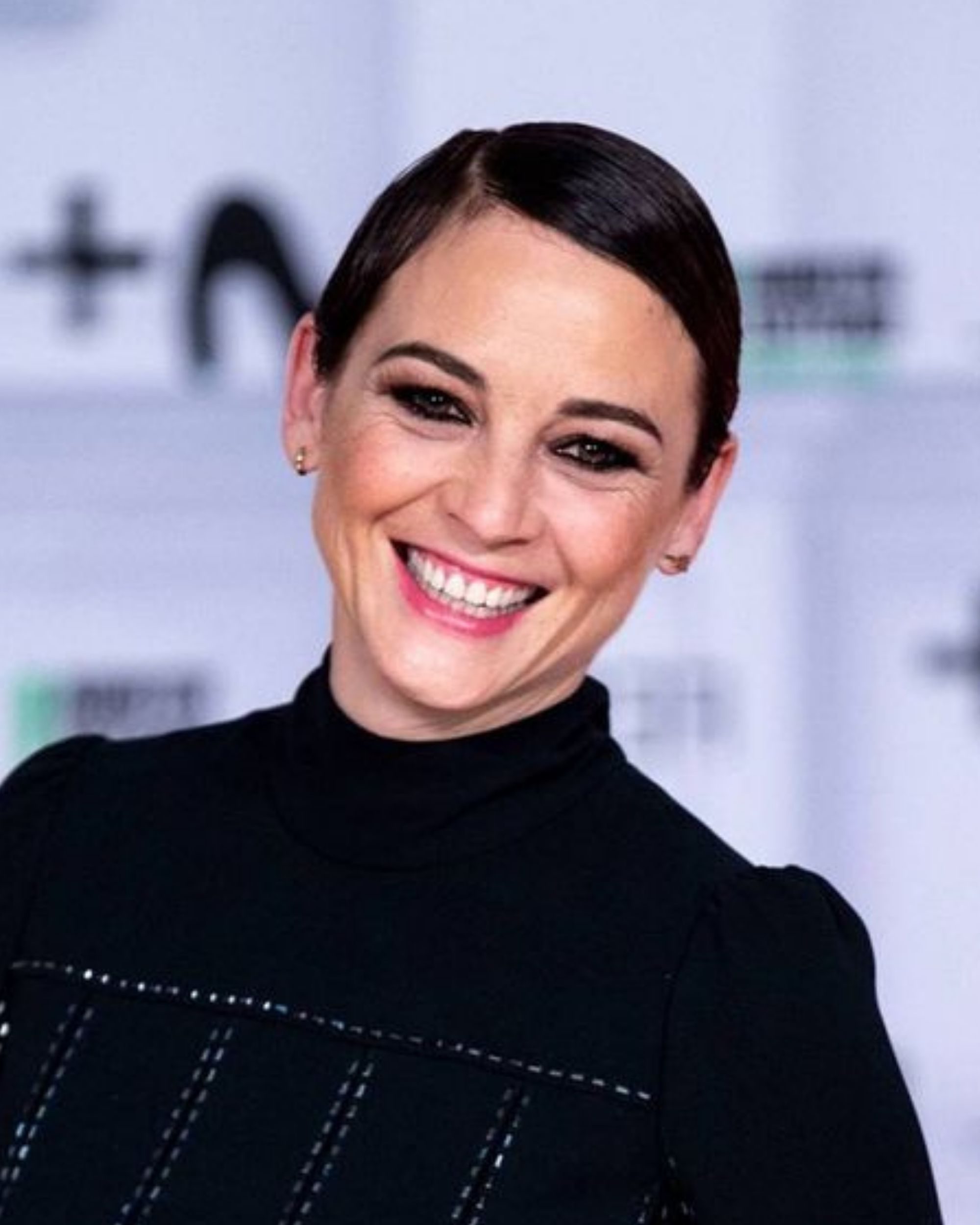 SHORT HAIRCUTS FOR WOMEN: PIXIE CURL
You can also show off curls and waves with cut hair. The pixie curl is one of the most comfortable, stylish, and flattering cuts of the moment. It is super practical and comfortable for day-to-day, while at the same time adding style. It is the best bet to get on the bandwagon of the latest trends without too many complications. Plus, it's super feminine.
A tip: use products that provide hydration and flexibility to your curls and reduce frizz to enhance the cut. It is never too late to discover the curly method.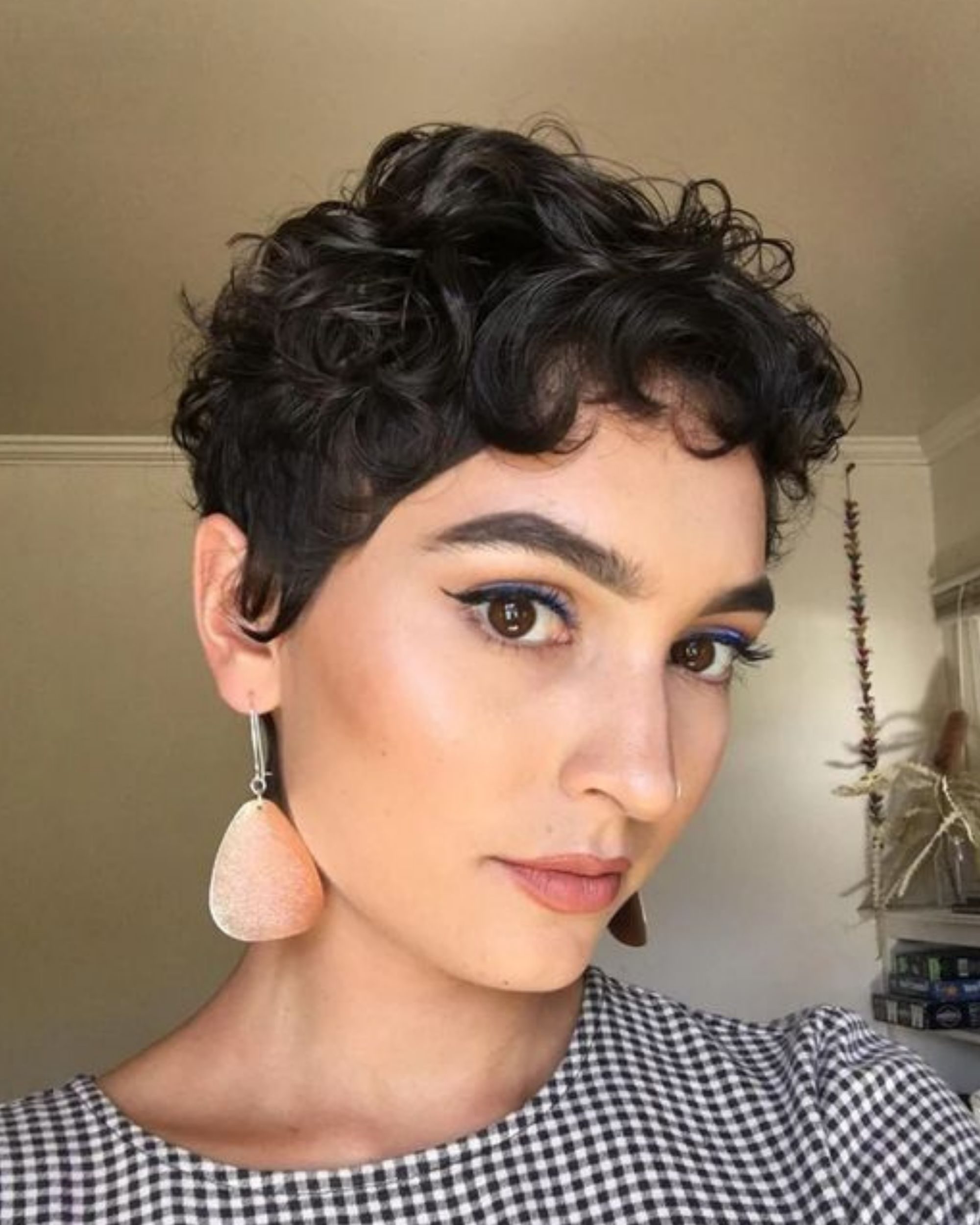 SHORT HAIRCUTS FOR WOMEN: UNDERCUT
This cut has the upper part much longer than the rest of the hair, providing a rebellious air and offering many possibilities when styling it. If you comb it to one side and leave the bangs on one side, you will get a classic look, while if you bet on enhancing the quiff, you will have a super fun and rejuvenating punk look. You choose!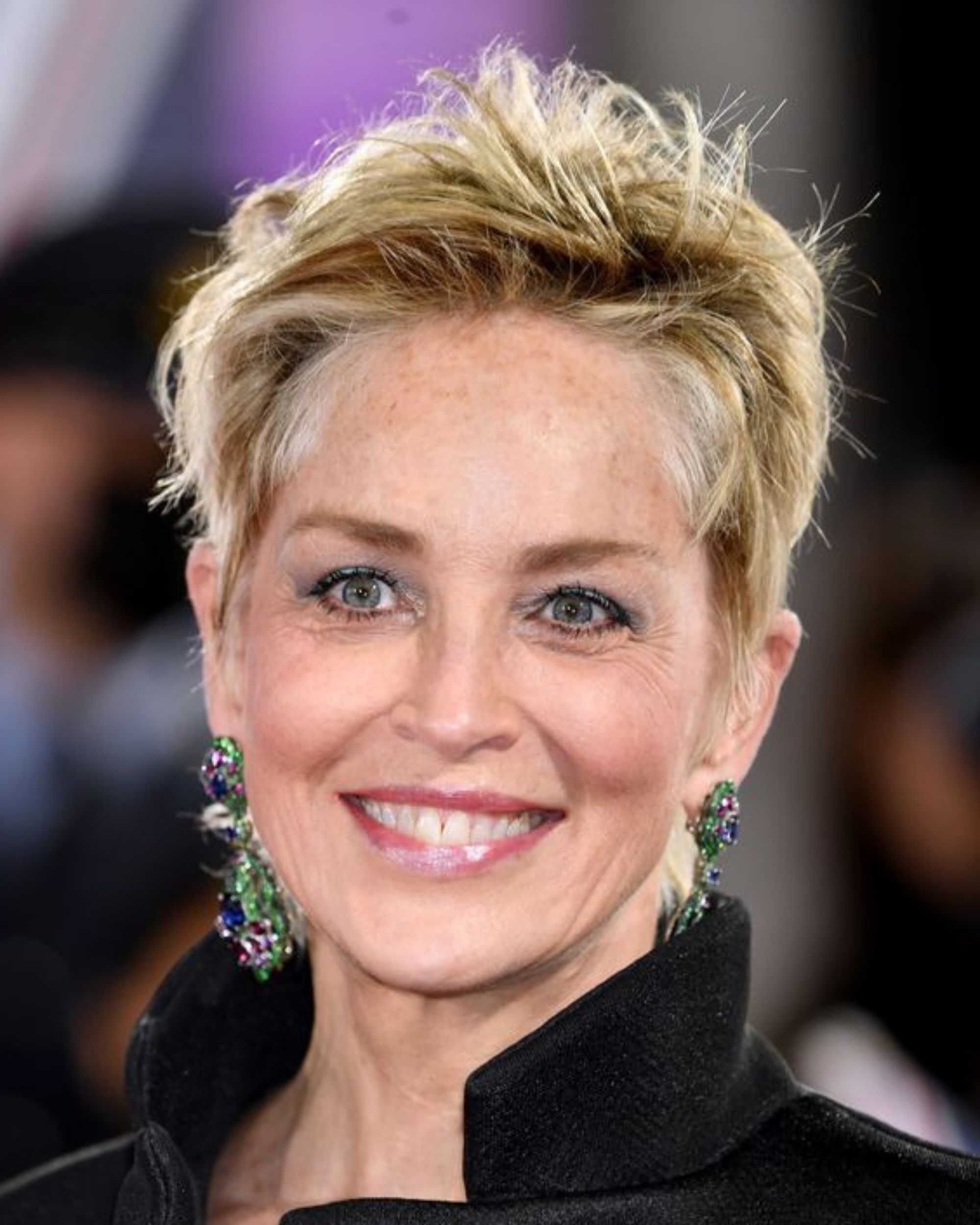 WOMEN'S SHORT HAIRCUTS: MULLET
Loved and hated in equal measure, the Mullet cut will also have a place among the women's short hair trends this Fall/Winter 2022-2023. With the front part shorter than the back, this cut caused a sensation in the 80s, and actresses like Úrsula Corberó have brought it back in recent years. The mullet is an easy cut to adapt to any type of face. A perfect look for wavy and bouncy hair, which just let it air dry, without any complications.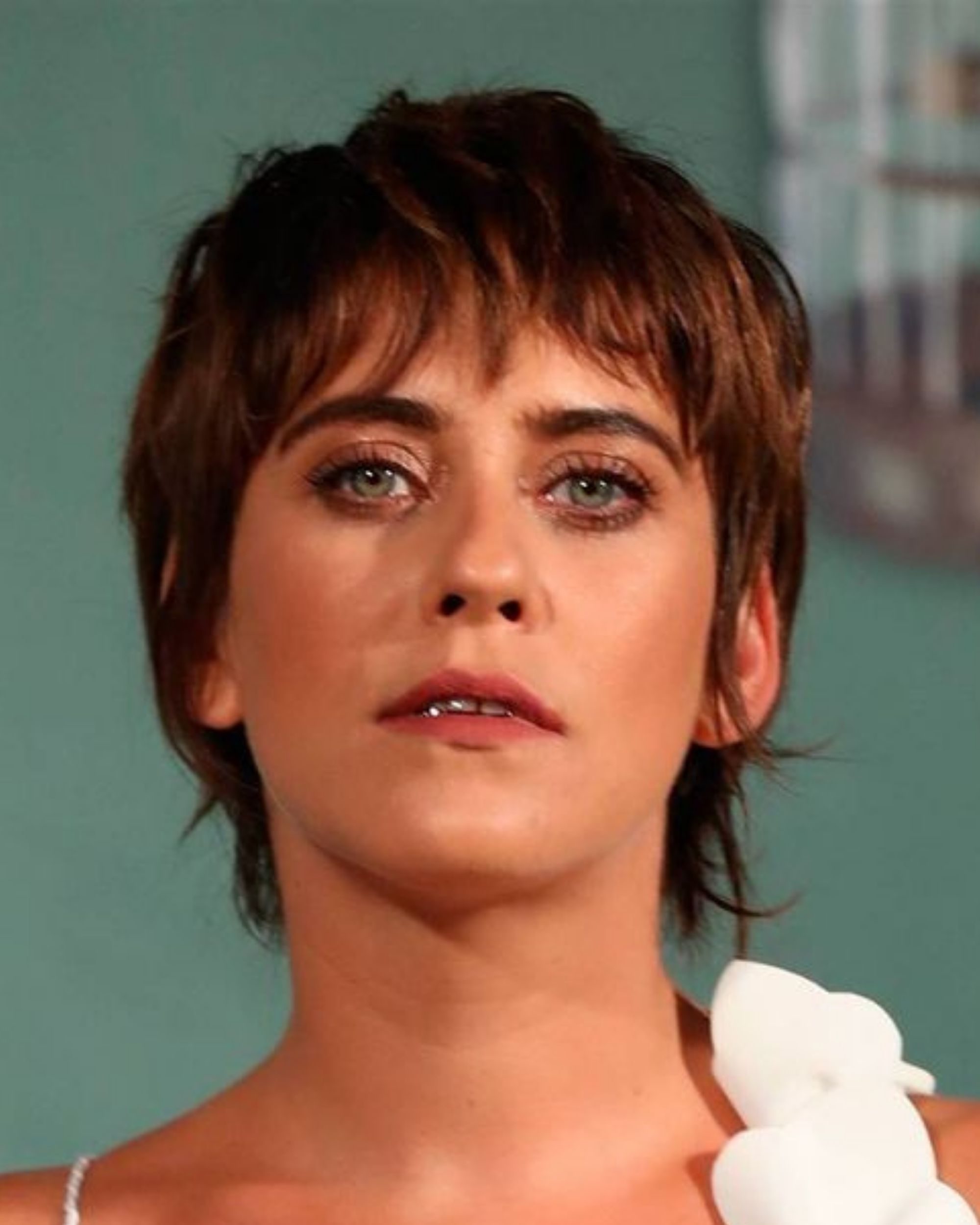 WOMEN'S SHORT HAIRCUTS: STRAIGHT PIXIE
The pixie never goes out of style. It is a super versatile option that offers endless possibilities. This year we are going to see him a lot with bangs and a hairstyle parted to one side. The actress Carey Mulligan wears it smooth and quite combed, achieving a very flattering girlish look.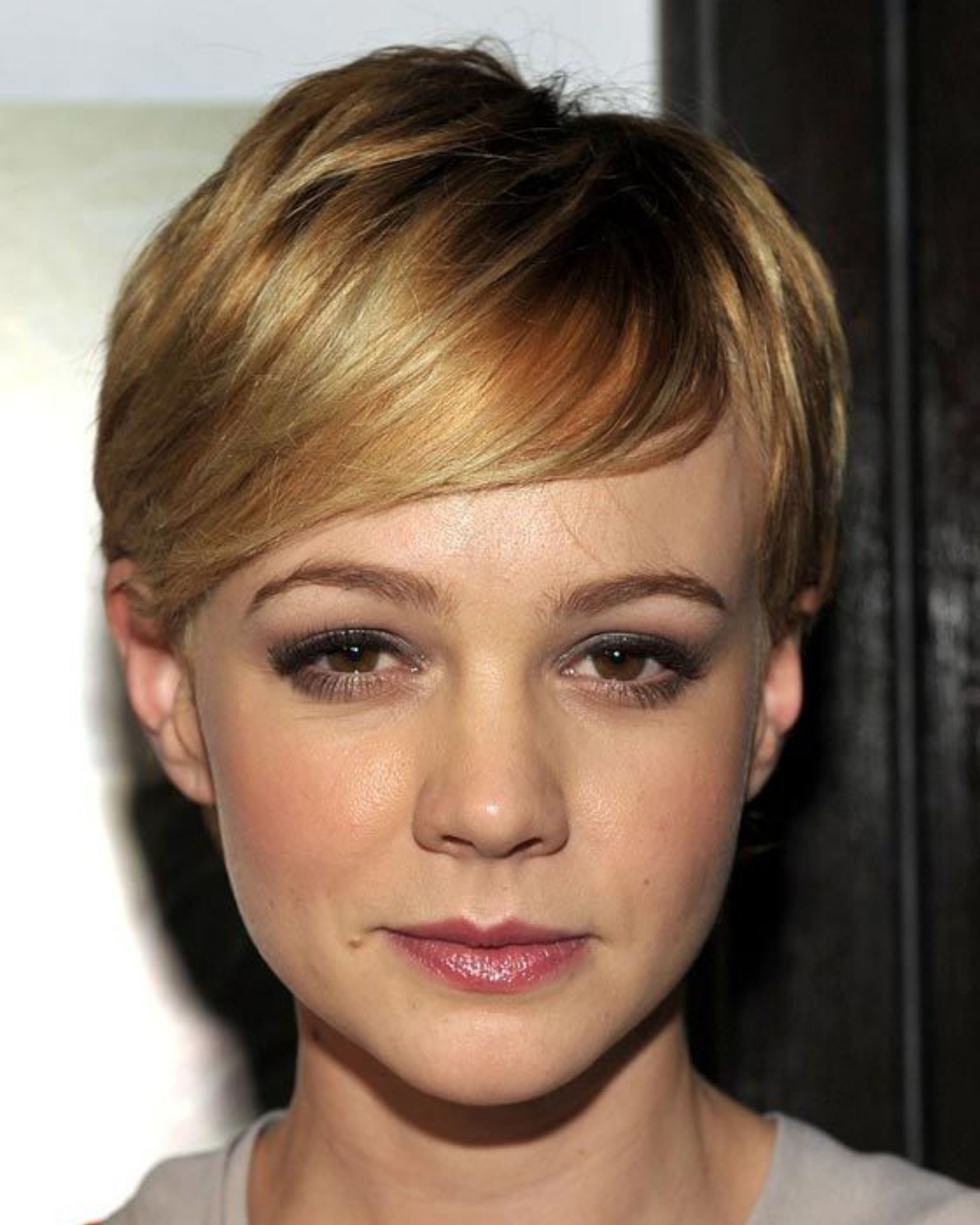 WOMEN'S SHORT HAIRCUTS: PIXIE WITH FORKS
Petite faces, like Jamelle Monáe's, are clearly favored with pixies, as they leave the face clean and allow it to "stand out more". The actress makes the most of her cut by livening up her looks with tiaras or fun hairpins scattered throughout her hair.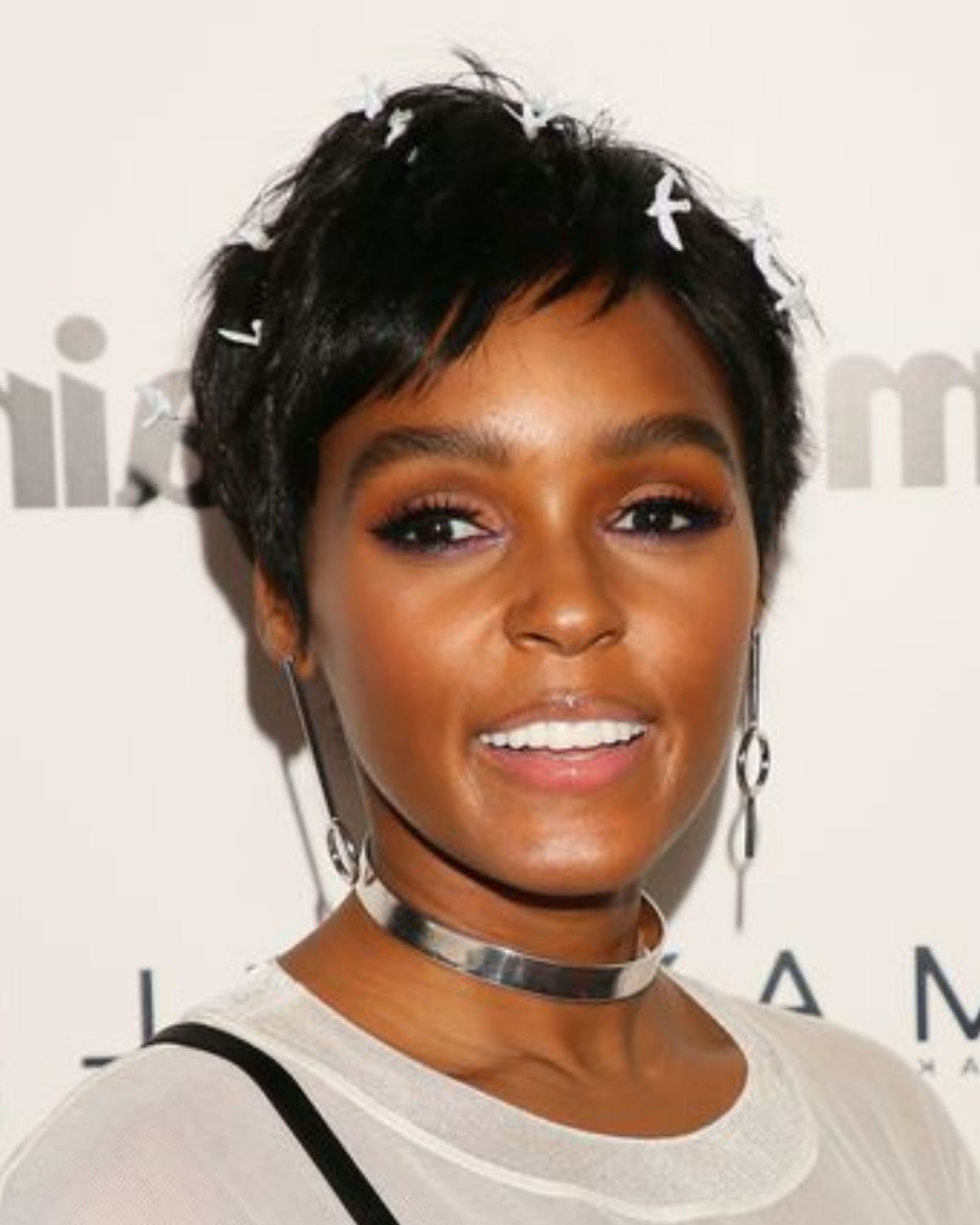 WOMEN'S SHORT HAIRCUTS: FORWARD PIXIE
We have seen Jennifer Hudson with all kinds of cuts and hairstyles, but the pixie is undoubtedly one of the ones that favor her the most. It doesn't matter how she wears it: with a toupee, disheveled, or, as on this occasion, with her bangs combed forward. The good thing about this cut, in addition to its comfort, is its versatility From it. She allows playing with multiple hairstyles.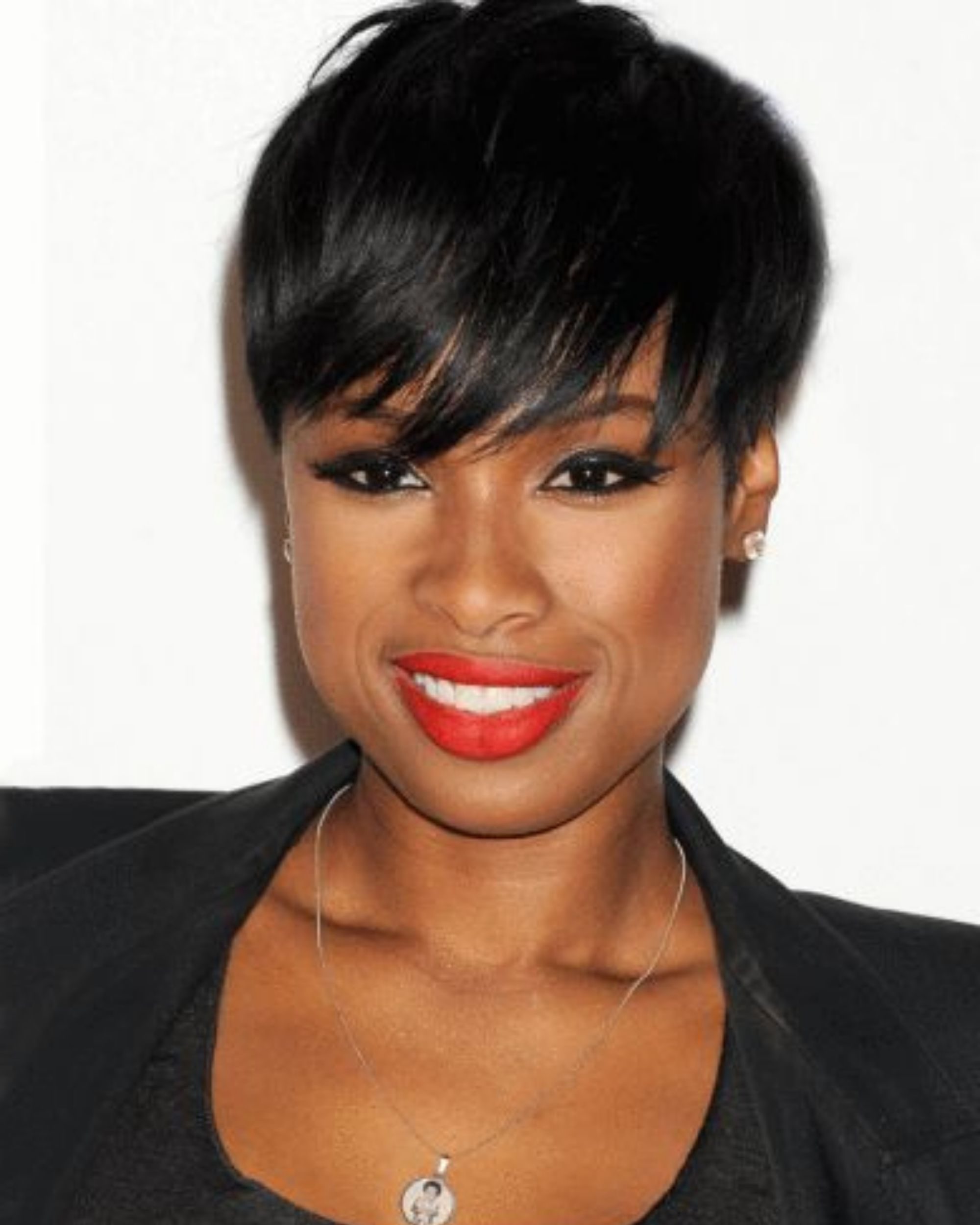 WOMEN'S SHORT HAIRCUTS: PIXIE WITH BANGS IN SCALE
The good thing about the pixie is that it is a short haircut that favors all types of features and has a powerful rejuvenating effect. Glenn Close switched to this cut some time ago and finds it so comfortable that he hasn't gone back to it since. He now wears it with scaled bangs that suit his features.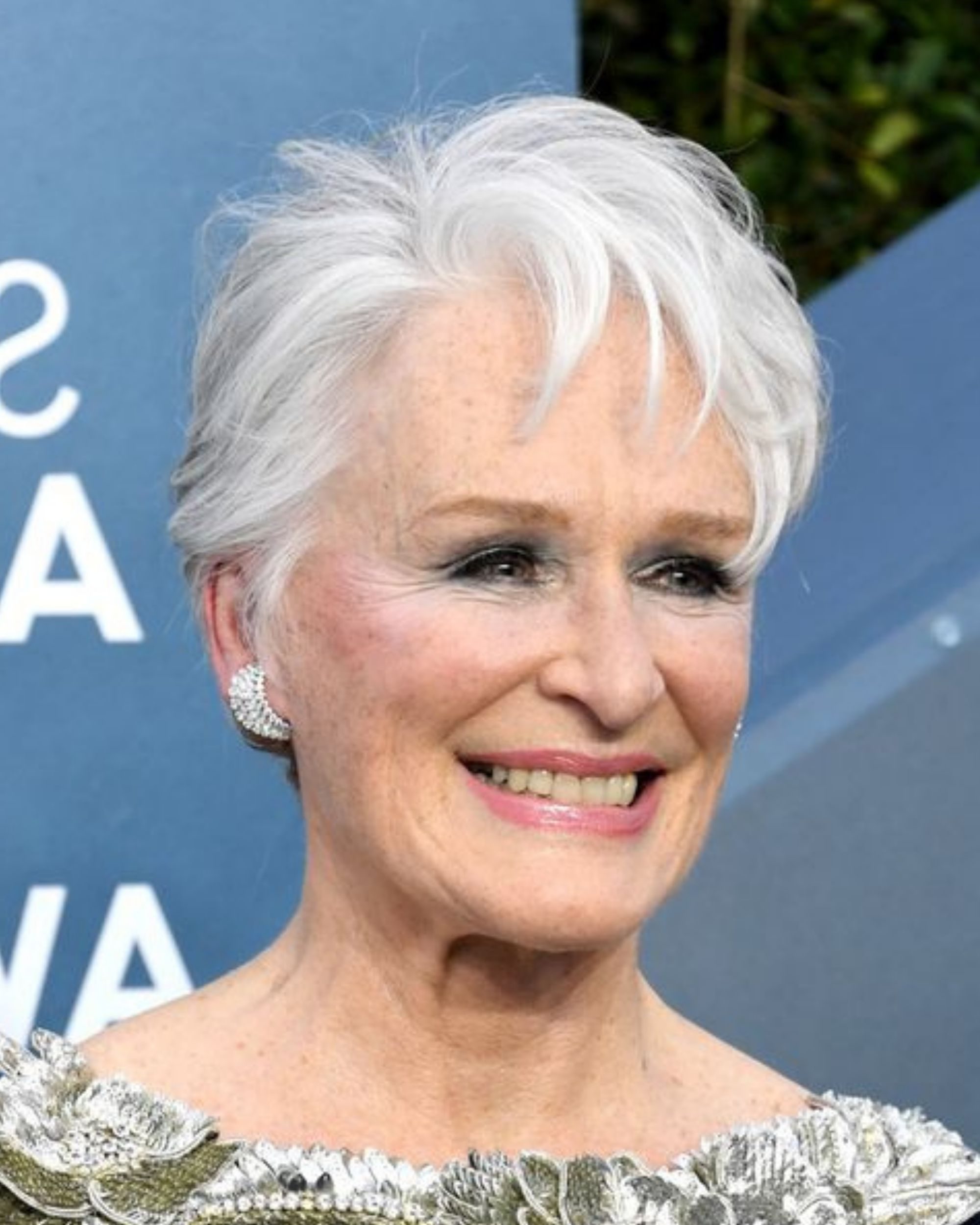 WOMEN'S SHORT HAIRCUTS: PIXIE WITH GRAY HAIR
Do you have hair full of gray? If you want white hair not to make you look old, go for a pixie and style it casually. It has a powerful rejuvenating effect! Take Jamie Lee Curtis. Far from looking older, her image exudes style and personality. If gray hair is flooding your hair, follow his example.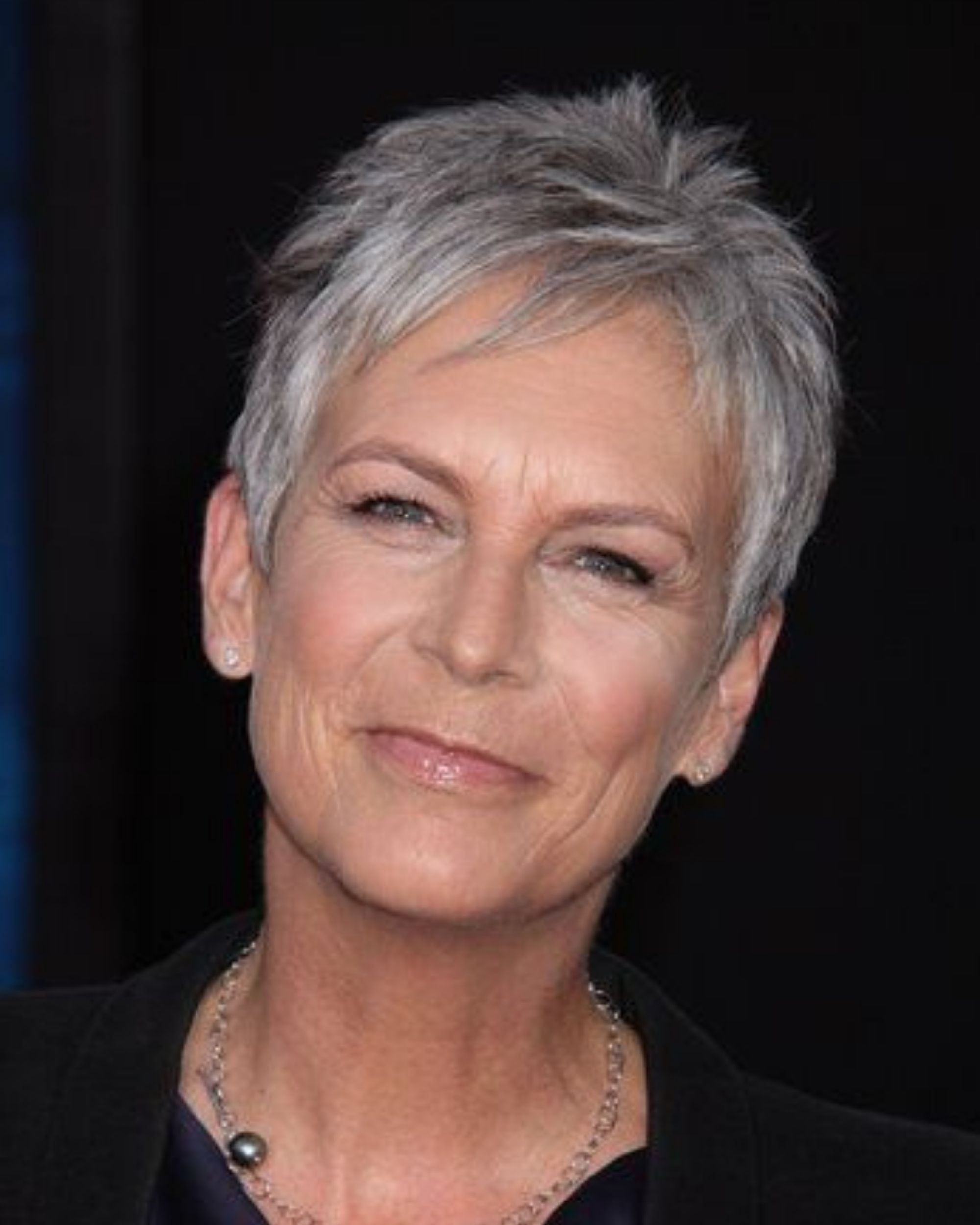 WOMEN'S SHORT HAIRCUTS: PIXIE WITH TOUPEE
Do you like to go super combed? Do you prefer to bet on a rather casual air? Is your thing to transgress the rules? Whatever your style, with the pixie you can afford it. Supports multiple combinations. Wear it slicked back, parted to the side, bangs pushed forward, or, as model Ruby Rose does, with a bold, flattering quiff. You choose!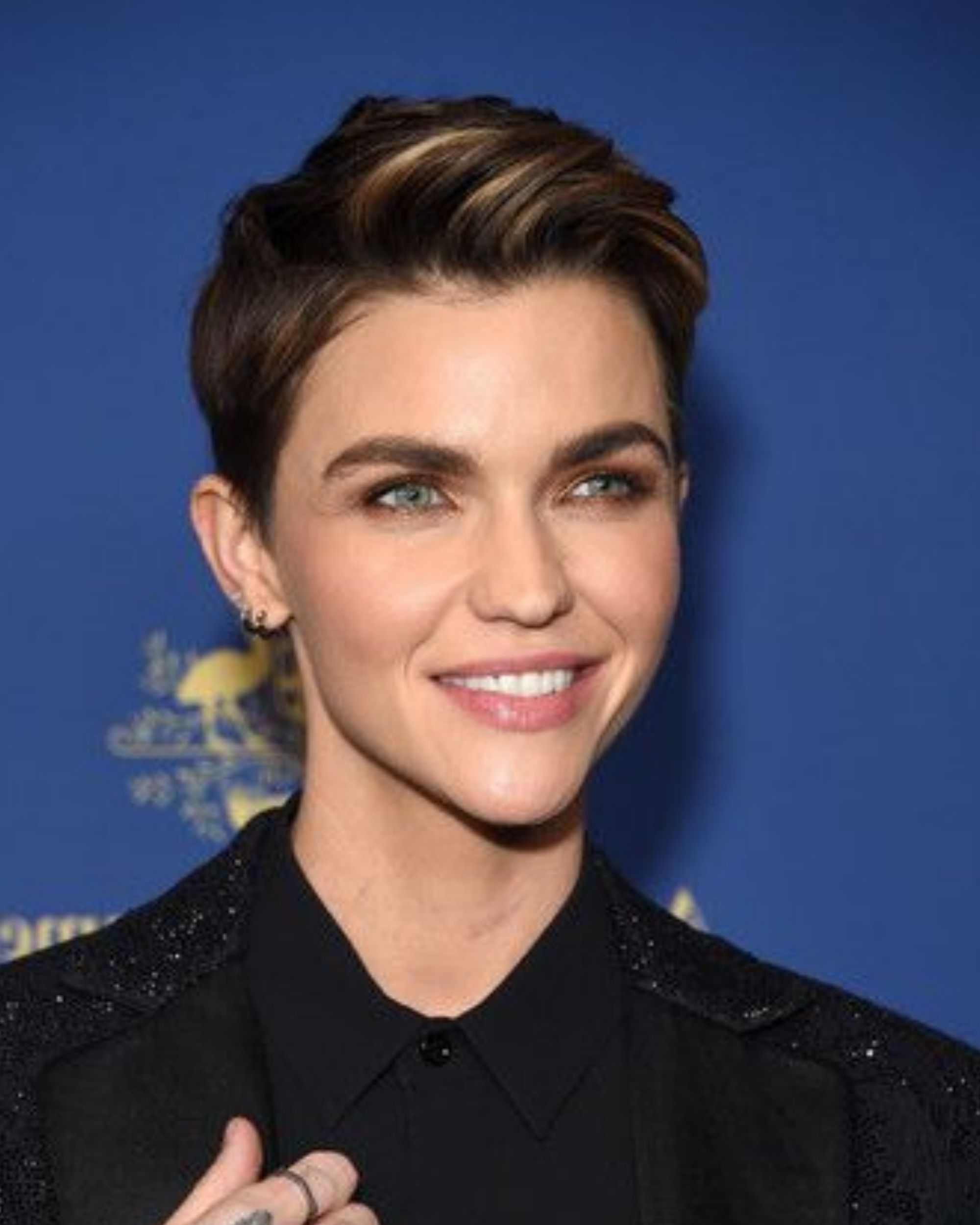 WOMEN'S SHORT HAIRCUTS: PLATINUM BUZZ
This bet is only suitable for women who exude personality. Shaved hair "officially" favors women with sweet and proportionate features, but the truth is that it brings a lot of strength to any type of feature. This season it is worn with striking colors, such as platinum or pink, although not all women dare to take this leap. The model Iris Law has become the best ambassador of this cut.